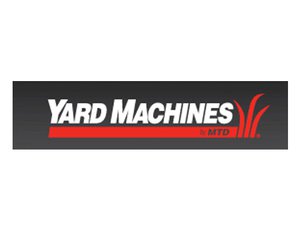 Yard Machines
The Modern Tool and Die company, or MTD, was established in Valley City, Ohio, USA in 1932, where it is still based to this day.
A manufacturer of lawn care equipment and outdoor power tools, MTD's products include push, rideable, and zero turn mowers; hedge trimmers, leaf blowers, and shredders; snow-throwers and a range of accessories.
They offer their products under a number of different brands including Bolens, Yard-Man, Yard Machines, Troy-Bilt, and Cub Cadet.
Yard Machines specializes in both ride-on and push lawnmowers.