A Guide To Reselling Customer Returns On eBay
There are plenty of options when it comes to online platforms you can use to resell customer returns. However, some have strict rules for listing used or liquidated products, including customer returns. While Amazon has some of the strictest rules about this, eBay has a more relaxed policy. However, there is still a lot you need to learn before you can start reselling customer returns on eBay. In this article, we will give you some useful tips on how to do it.
>>Free Registration – Shop Pallets of Liquidated Stock Now<<
Gathering information is a crucial part of the process. So before you create an eBay account, you need to learn the market, find your spot in it and get all the preparations done.
Set up your eBay account, fill in the information, and start listing.
Customer returns are a specific type of merchandise that requires a specific approach to sourcing and listing.
Finding the right source for customer returns is a major part of the process. Getting things for lower prices will help you achieve a healthy profit margin.
When listing your products, you need to provide lots of correct information.
Explore ways of adding value to your offering.
Pricing competitively is crucial. But be careful: both too high and too low of a price can raise red flags with buyers.
Use the power of social media, share and advertise your products for a higher reach and better shot at selling.
What To Do Before Setting Up Your eBay Account
First, you have to set up an eBay seller account, if you haven't already. eBay suggests you create and link your PayPal account before going through the steps of creating a personal or a business account.
Once you have completed that part of the job, it is time to get to the more complex process of finding the right market. The products you love may not be the ones that can bring you the profit you seek. To find the right market, research is essential.
In order to know where to fit in, doing thorough research on market trends is the best option. Jumping into a competitive and saturated market is a bad call. The best tip for a newcomer to look for a niche or an undersupplied market and start there. This way, you are dealing with less pressure from the competition, the prices are not as competitive, and you have the chance to understand the business and the platform itself better. Additionally, you will get to interact with the market, build a name for yourself, and build a customer base before potentially expanding and deciding to grow your business.
How To Set Up Your eBay Account?
You can register for an eBay account by using a valid email address. Alternatively, you may use a Facebook, Google, or Apple account.
Since you intend to run a resale business on eBay, you have to choose between setting up a personal or a business account. The personal account you set up with your email address or social media accounts is likely enough if you plan to sell an item every now and then. For anything more than that, a business account is preferable. 
The requirements to set up a business account are more demanding. You will have to provide additional information, like your business name, type, and physical address. There are also tax obligations that you need to familiarize yourself with in more detail on eBay's Seller Center.
Once you are done with setting up the account, you can transition into the listing and sales process. eBay themselves will welcome you with an email with tips on getting started when you set up your account, but let's quickly go over some of the most important information.
The first thing you need to know is how to create a listing. You will be required to provide information about the product you are selling, add photos, and other information, which we will go over in more detail later on.
When it comes to buying/selling options, you can sell the product through an auction or for a fixed price. And once you've chosen one of those options and set a price, you will need to provide shipping options to the buyer, as well as information on your returns policy.
To stay on the safe side of the listing process, we advise you to go through eBay's rules for sellers as well as the list of products that are banned or restricted from the platform.
eBay also provides you with its business tool to help you with the listing of your products. As your business grows, you may also want to consider accessing Seller Hub to help you manage your eBay business.
Now that you have set everything up and know how to list merchandise, it is time to source some stock. Customer returns are the most affordable and potentially most profitable option.
What Are Customer Returns?
Nowadays, having an attractive returns policy is of the utmost importance for any retailer. In fact, 67 percent of buyers will first go to the returns page before even browsing the online store. With the throughput retailers like Walmart or Target have, and with the COVID-19 pandemic guidelines telling everyone to stay home as much as possible, even further boosting the online sales, the volume of customer returns is bound to be relatively high.
In fact, around 30 percent of products purchased online get returned for various reasons. Sometimes it is due to damaged packaging; sometimes, it is due to the buyer receiving a wrong item. In any case, once the retailer receives the merchandise back, they often choose to liquidate it instead of selling it again in their stores. This means selling quickly at significantly reduced prices to recoup at least a portion of the value of the product while freeing up storage space for new items.
Due to the volume of liquidated merchandise, retailers deal with liquidation companies like us. Direct Liquidation works with all the major retailers as we can handle the massive loads of merchandise that have to be liquidated. So if you are looking to buy anything that was returned to Target, Walmart, or several other major national retailers, Direct Liquidation is the place to go. You just need to create a free account on our platform and get to buying.
Buying customer returns from us is as easy as buying a product off eBay. In fact, plenty of eBay resellers are already sourcing their merchandise from us.
Sourcing Customer Returns At Direct Liquidation
As you can see, market research is of crucial importance. Once you decide what you are looking to sell, it is easier to know what you should buy. Market research allows you to know the market trends and the pricing of single units. This will help you calculate how much you can spend on sourcing the merchandise to make a profit.
At Direct Liquidation, we sell merchandise in bulk, in a variety of volumes: boxload, pallet, or even truckload. And the prices are well below wholesale. However, the condition of customer returns can vary. Some products are returned brand new, and will be sold by us 'as new.' Some will be listed as untested customer returns, meaning none of the items in the pallet has been reviewed.
To know what you are buying and in what condition the merchandise is, you should familiarize yourself with our grading system and always go through the manifest. This packing list shows you the exact amount of items in a pallet, their type, sizes, condition, and other useful information.
Lots with items in better condition tend to sell for higher prices. They are also more likely to fetch you more when resold. On the other hand, if you are willing to take some risk, unlisted customer returns, sold at the lowest prices, can hide some gems here and there that can make it worth your while. Also, there are ways you can add value to these products, for example, by repairing them, repackaging them, and so on.
Save Money Sourcing Liquidation Merchandise
Buying through Direct Liquidation already saves you cash compared to traditional wholesalers, as items on our marketplace are priced well below wholesale. This alone will give you a chance to make a decent profit on resale.
There are a few more things to look for. When buying, try, and source items from the closest distribution center to keep the delivery costs down. Sometimes, you may be able to even pick the merchandise up yourself. Every listing at the Direct Liquidation marketplace includes a shipping calculator that will give you an estimate of how much you will pay if you decide to let us handle your shipping needs. Alternatively, you can arrange your own shipping with a third-party courier.
Additionally, if you are buying merchandise to stock up your resale business, and you don't plan on using the merchandise yourself, there is another way you can save some money. Ask about with your local relevant authorities for a resale certificate. This will allow you not to pay sales tax on the items you buy, keeping some more money in your pocket.
How to List and Sell Your Customer Returns on eBay?
Before we get into what eBay's best practices are, we encourage you to review every item you buy. Even if you are buying brand new items, you should review all products to ensure everything works and is intact. You don't want to list something without reviewing it, only to deal with a return of your own.
If you are buying unlisted customer returns, you may get products that don't work, that need repairing, or a few cosmetic touch-ups. This type of merchandise comes at a lower price point, but you can add value to these products with some effort put in.
When it comes to listings, eBay puts high-quality photos at the top of its list. This means not only taking a lot of photos of a product but being creative with them, highlighting the details. Try to make your products look attractive, for example, by using a white background to make the product stand out.
The best policy is never to hide anything. If you are dealing with used merchandise or products that have blemishes, show them in your photos. You can explain the damage in the description. This way, you are not hiding details, and once the buyers realize that the product they received is the same as you've shown and described, it will help build trust between you as a seller and your buyers.
Also, it is crucial to take quality photos. Luckily even the phones nowadays can take high-resolution and high-quality photos, so you don't have to make an additional investment in photo equipment. However, this may benefit you in the long run.
Additionally, make sure your titles are clear, and you provide plenty of information about the product in the description. After the photos, this is the first thing your customers will look at. Again, provide as much information as possible, highlight specific details about the item, or highlight the product's feature.
Another crucial factor is pricing. If you have stuck to your budget calculations and secured the right merchandise at the right price through Direct Liquidation, your goal should not be to make a return on investment with a single item. Rather, you need to take a longer view and seek to profit by selling multiple items. The market research we have mentioned before will help you with this by showing you your potential and current competitors' pricing practices. Once you know the prices of your competition, you can set your price just below that. 
Even if you have more room to adjust the price downwards, this is not always a good idea. This might lead to buyers thinking it is a fake listing or that something must be wrong with the product. Buyers are wary of scams and take every precaution they can, and you have to consider that. Once you have built a relationship with your customers, such price discrepancies might not cause as much of a stir. Also, for the same reason, make sure you allow people to send in offers as you may still get to sell at a competitive price for you, and the buyer will be happy they got a good deal.
Finally, make sure you advertise and promote your products. This can be done by investing in ads (for example, local ads) or by using the power of social media. The important thing is to share your listings wide to attract potential customers. This should not be underestimated since you never know how much attention the right product may garner when exposed to the right crowd.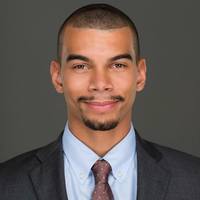 Henley currently works as a sales representative for Direct Liquidation, assisting businesses with product sourcing of liquidated merchandise from the largest retailers in the world. Whether you are looking for a pallet or a truckload Henley is here to help you grow your business.
View Henley's Bio on YouTube.