Where to Buy Dented and Liquidated Appliances Online?
2020 is over, but the impacts that Coronavirus had on multiple industries linger. With governments urging their citizens to remain at home as much as possible, many appliances are being used more than usual. As a result, the market for home appliances in the United States was valued at $42.6 billion. In total, around 431 million home appliance units were sold throughout the year.
If you own one of the businesses catering to the growing demand for appliances, you are probably looking for a reliable and affordable source of stock. Reselling dented and liquidated appliances can be an interesting option for you, especially as the pandemic's economic effects on individual buyers incentivizes them to look for more affordable alternatives.
What Are Dented and Liquidated Appliances?
Let us first look at the appliance industry sectors in general. These include major and small domestic appliances. The first category includes the large appliances you may find in your household, like refrigerators, washing machines, or dishwashers. The second sector includes microwaves, toasters, or coffee makers.
Appliances can be liquidated for several reasons. Many items are liquidated due to store closures; others are excess stock from major retailers. The majority, however, are customer returns.
Reasons for items being returned may vary, from a non-functional unit, wrong size or color to a unit or the packaging being damaged in transport. Customer returns are more frequent for online purchases – at least 30 percent of these purchases get returned. Another common and astonishing occurrence – 23 percent of buyers have the wrong item delivered.
Once items are returned, some may be resold by the retailer, though, as is the case for the larger retailers, a majority will be liquidated. This means that the items are arranged into pallets and sold in bulk to third parties like Direct Liquidation, a company capable of handling large amounts of liquidated merchandise.
Major retailers only work with liquidators that are capable of dealing with huge quantities of returns – they do not have the resources to resell these items to individual buyers – and – processing these items themselves would cost too much time and money. It would also occupy space that can be better used for incoming, fully-priced, brand new inventory. This means the returns have to be shipped out quickly. This is often done at significantly reduced prices, well below wholesale, as retailers look to get any return from these unwanted, flawed units.
There is a specific category of appliances that you may find on your search for a bargain: scratched and dented appliances. These items are usually fully-functional and are sold on the secondary market at a much lower price. 
Where to Buy Dented and Liquidated Appliances?
While Covid-19 has negatively impacted many businesses, it has benefitted online marketplaces. Now, reluctant digital adapters who have been forced to make their purchases online are realizing the ease and convenience that ecommerce offers. The same goes for dented and liquidated appliances.
Once these items are returned to the retailer, they are sold in bulk to liquidation companies, who then resell the appliances on the secondary market. But not all liquidation companies are equal. With more people looking to buy online, more people are also looking to take advantage of them.
This means that your first step is to search for a reliable source. Companies that receive high praise from their customers and have a high volume of reviews are often the way to go. You should also check where the liquidator is sourcing their merchandise from. Direct Liquidation works with major retailers like Walmart, Target, Sam's Club, and other major retailers in both the US and Canada.
How to Buy Dented and Liquidated Appliances?
The purchasing process at Direct Liquidation is as easy as with any other eCommerce marketplace. You are free at any time to browse the inventory at Direct Liquidation, including the Appliances section. However, to buy, you need to register for a free account.
Once you have selected the pallet you would like to buy, you have a couple of options. Many appliances are sold through an auction process, though a few lots are also sold as buy-it-now lots.
Once you have made your purchase, all you need to do is arrange shipping and have the merchandise delivered to your doorstep or warehouse. However, before you finish this purchase, there are things that will save you even more money.
Buy From a Distribution Center Near You
Direct Liquidation has a wide network of distribution centers across the United States and Canada. Buying from the one nearest to you is simple. All you have to do is adjust the search parameters when browsing the inventory.
How does this help you? It reduces delivery costs. If you live very close to the distribution center, it can eliminate these delivery costs altogether if you can pick the merchandise up yourself.
Bear in mind there may be limits on the types of vehicles suitable to carry appliances from these distribution centers.
Use Direct Liquidation's Delivery Options
You are free to arrange your shipping once you have completed the payment for the pallet of merchandise you selected. You can use your own courier, but if you are looking for quotes from a number of options, we suggest you check the shipping calculator included on each lot sold at Direct Liquidation. This will give an estimate of how much you will have to pay if you arrange shipping with us. We have formed relationships with major couriers in the country and can offer you great shipping prices.
The Advantages of Resale Certificates
When buying from Direct Liquidation, you need a resale certificate issued by your state government. With this certificate, you will be exempt from paying sales tax on the purchase of pallets of appliances you plan on reselling, saving you some more cash in the process.
Check out our guides to registering for a business sales tax exemption here, but consult your local authority for the most up to date information.
How About The Working Condition of Scratched and Dented Appliances?
Direct Liquidation provides you all the tools you need to avoid purchasing scrap and non-functioning units unless that is what you are after. Since demand for repairs of home appliances is on the rise, you may even buy non-functioning units to sell them out in parts.
But let us look at your options. When browsing the Direct Liquidation appliances inventory, the first thing you see is the photo of the pallet, a brief description, and the retailer that the merchandise is sourced from.
Each listing comes with a manifest that provides you with a description of the merchandise, information on quality, as well as the type of item and quantity in each pallet. When it comes to merchandise condition, you may come across grades such as Brand New or Like New, with both categories being "retail-ready" merchandise.
You may also come across pallets graded as "Tested Not Working" or "Unsorted Customer Returns". The latter category is raw customer returns sold without any testing or repairs. The condition of the units within the pallet is unknown and may vary from item to item.
For those willing to take a risk, this merchandise is sold at the greatest discount and can, in some cases, bring the highest rewards. For those capable of fixing or willing to spend time taking these units apart and gutting them for parts, this product will keep you busy. In this category, it is possible to end up with fully-functioning units that need no work, but diamonds in the rough are rare, so be sure to set your expectations accordingly. These can be sold immediately and may even cover your initial outlay in one sale.
So, if you are looking for a secure and reliable source to buy dented and liquidated appliances online, Direct Liquidation's appliances listings page is the place for you.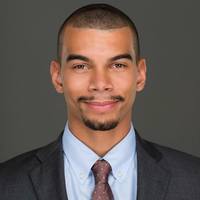 Henley currently works as a sales representative for Direct Liquidation, assisting businesses with product sourcing of liquidated merchandise from the largest retailers in the world. Whether you are looking for a pallet or a truckload Henley is here to help you grow your business.
View Henley's Bio on YouTube.