Buying Wholesale Power Tools Pallets: What You Need to Know
The year 2020 brought many changes that altered consumer behavior. We were asked to work from home, and this led to a rise in demand for items like computers and laptops. There was also a rise in the demand for power tools, driven by DIY aficionados, but also by some who decided to start their own businesses from a garage or workshop. Some entrepreneurs have spotted an opportunity in catering to this growing demand for power tools and decided to start a business selling this merchandise.
>>Shop Pallets of Hardware and Tools Here – Free Registration<<
This article will focus on offering tips to those entrepreneurs and provide information on the size and demand of the market, and the ways you can stock up your power tools resale business.
The global power tools market is expected to grow by 4% annually through to 2027.
The second-hand power tools market was valued at $307.7 million in 2020.
The automotive industry and DIY segment is boosting demand for power tools.
Current conditions have forced buyers to be more cost-conscious and look for bargains.
Liquidated power tools are an affordable option to stock your resale business as prices are well below wholesale.
Refurbished power tools come with a 90-day full warranty for additional peace of mind.
The Market for Wholesale Power Tools
In 2019, the global power tools market was valued at $32.3 billion with growth expected to average 4% on an annual basis from 2020 to 2027. The rise stems from the automotive and construction industries, which involve tasks and jobs that require power tools.
The use of power tools is also growing in popularity in the do-it-yourself (DIY) community. Household users are looking to complete tasks as easily and as efficiently as possible. Manufacturers keep finding new ways of making their products more user-friendly and efficient, which makes these home projects more approachable. This constant technological advancement also motivates avid users and professionals to renew their toolboxes, which equates to a growing supply of used power tools up for sale.
There is often an excess of used power tools caused by lenient returns policies that mean the retailer takes back the items even when they are obviously used or damaged. It is also not unusual that professionals with large sets of tools trade them in to retailers through loyalty programs or in part exchange for a set of new power tools. This leaves retailers like Walmart or Lowe's with a significant amount of used tools that they have to find new homes for. These items are usually liquidated or sold to the secondary market through liquidation platforms. 
The second-hand power tools market in the United States was valued at $307.7 million in 2020. It is expected to reach close to $350 million by 2024. This is a significant market to exploit. But as a seller, how do you buy power tools for resale, where do you buy?
Well, the first tip is to buy wholesale power tools. Buying in bulk often means a higher discount and savings on delivery costs. So, let us look more closely into where you can buy wholesale power tools.
Where To Buy Wholesale Power Tools Online
Individual buyers are likely going to buy from retailers such as Walmart or Lowe's. As a reseller, you may consider buying directly from the manufacturer. However, manufacturers often have a high minimum order requirement which means small businesses are likely to miss out. 
In order to be competitive on the market, you have to also consider the price you pay for the merchandise. This means that going through a distributor is also not likely. While you may be able to get your hands on smaller amounts of power tools stock, the purchase price would mean you will struggle to make a profit.
We mentioned individual buyers and loyalty programs for a reason. Namely, when the chance presents itself, they will return their used power tools to the retailer in part exchange for a new item. Retailers tend to run aggressive exchange campaigns to boost sales of their new models. 
As noted above, this "traded-in" merchandise often gets liquidated. And for this purpose, retailers turn to liquidation platforms to resell this merchandise quickly in order to free up space for brand new merchandise, and get some additional cash for those products.
Direct Liquidation is one of these liquidation platforms. There are plenty of benefits you get by using our platform. First, you are buying from the comfort of your home. Another, significant benefit, is the fact that you are able to buy merchandise at prices well below wholesale. 
However, with the mention of liquidation and returns, you may be wondering where is the worth in such merchandise? Let's look into it in a bit more detail.
Buying Wholesale Power Tools to Resell: Is it Worth it?
We have already said that buyers return their old products in exchange for new ones, through different retailer programs. There are plenty other reasons why buyers return power tools. 
These reasons include receiving a damaged product, or even a wrong product. This is especially common for online sales. In fact, over 30% of all items purchased online are returned to the retailer for various reasons. Some buyers also use the generous return policies to their full advantage and will not even buy if they don't find a return policy that suits them. Close to 70% of buyers will first look at the return policy and then browse the inventory.
This means that products returned to the retailer and liquidated through Direct Liquidation come in all sorts of conditions. Some may be used, others malfunctioning and it is not unusual for some to be returned in their original packaging, unopened. As a reseller, you can buy products in all kinds of conditions, including brand new merchandise. This certainly makes buying wholesale power tools from a liquidation platform worth it.
Now, you may ask why wouldn't you buy directly from the retailer? Retailers prefer working with companies capable of taking high volumes of wholesale power tools off their hands. Direct Liquidation is one such company capable of handling large amounts of merchandise. Direct Liquidation buys truckloads of merchandise from major retailers. We then break these up into smaller lots and offer you, the resellers, the option to buy by the lot, pallet or a truckload at prices well below wholesale.
So, let us now look at merchandise conditions and what to look for when buying through Direct Liquidation.
Buying Wholesale Power Tools From Direct Liquidation
You are free to browse our merchandise at our online marketplace any time you want. However, in order to buy from Direct Liquidation you first have to register for a free account.
The purchase process is similar to any other major eCommerce platform. You simply find a pallet of products such as wholesale power tools that you like and either bid on it or pay immediately, provide payment information, arrange shipping and the merchandise is delivered to your doorstep.
As a company that prizes its reputation, we also provide you with the tools to make the best decisions for your business. For example, we provide detailed manifests of our lots. A manifest is a packing list providing you with information such as the amount of products within the lot or pallet. You will also find information on the type of products as well as short descriptions and grade of the merchandise.
Register for an account
It's free to get started. Get access to surplus inventory from top US retailers.
This will allow you to buy only the power tools you need for your business and in the condition you want. To ensure you are buying the right merchandise, you should familiarize yourself with merchandise conditions and the grading system we use.
You may find pallets with grades from A to C as well as pallets of unsorted customer returns. The higher the grade, the higher the quality, but also the price.
We also sell brand new items in the form of overstock, shelf-pulls or closeout merchandise. These are basically all brand new products that either never saw the store shelves, or did not sell in time before the new stock arrived and the retailer needed the space.
You may also find refurbished merchandise. These are products that have been brought back to a fully functioning condition and are now as new. They are also graded A to C, with the grades reflecting the product's cosmetic appearance. Grade A products are 'as new' while grade C products are also 'as new' in terms of functionality while having visible cosmetic blemishes. As you'd expect, Grade B sits in the middle with barely visible blemishes. The quality of the refurbished products is backed by a 90-day full warranty irrespective of the grade. 
If you are looking for wholesale power tools at the lowest prices, then you might want to look into unsorted customer returns. These products are sold 'as is' and no reviews or repairs have been done. This increases the risk of encountering faulty products, but also pushes the price down to the lower end of the affordability spectrum. It is not unusual to find brand new items in these pallets that could cost more individually than you have paid for the whole pallet, making the risk worth taking. However, it has to be stressed that this is a best case scenario and that there are no guarantees you will be so lucky every time you make a purchase.
Perhaps you are capable of handling and fixing these products yourself. This would make unsorted customer returns pallets a perfect option for you as you may use some faulty items as parts donors to fix several other items and significantly increase their value by simply making them functional again. 
In any case, wholesale power tools bought through our platform can cater to the demands of every type of buyer: those looking for brand new products, as well as those looking for a bargain.
Save Cash When Buying Wholesale Power Tools
When buying through Direct Liquidation, you are stocking up at prices that are well below retail. However, there are ways to further reduce the procurement costs and give yourself a higher chance of making a significant profit. 
When buying from Direct Liquidation you may opt to arrange the delivery yourself. However, we suggest you check out the quotes we can offer. We have partnered up with major couriers and the rates we offer are often the lowest possible. 
Additionally, we have a large network of distribution centers across the United States. This means that you can tailor the search for wholesale power tools to show you only merchandise available at the distribution center closest to you. This will reduce the delivery costs significantly, but also give you the option to pick up the merchandise yourself, if you have a suitable vehicle.
Additionally, since you are in the resale business, you may be able to save more cash by using a resale certificate. When a business is purchasing merchandise strictly for resale, they are able to use the resale certificate which enables them to avoid paying sales tax. This means the price is then reduced further and your profit margin is boosted. You may want to inquire about your eligibility for a resale certificate with your local authorities.
Buying wholesale power tools online is a convenient way of stocking up your resale business. Platforms like Direct Liquidation provide you with all the tools to elevate your resale business to a new level. However, make sure you familiarize yourself with the nature of the merchandise as well as the market conditions. No one can guarantee success, however, with hard work and careful planning, you can secure significant profit with wholesale power tools.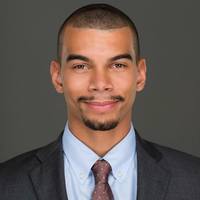 Henley currently works as a sales representative for Direct Liquidation, assisting businesses with product sourcing of liquidated merchandise from the largest retailers in the world. Whether you are looking for a pallet or a truckload Henley is here to help you grow your business.
View Henley's Bio on YouTube.