Guide to Buying Mixed Lots of Liquidation Inventory for Resellers
A resale business can be a great option to help generate extra income on the side, but it can also become a profitable full-time job. Part of the appeal of this business is that you can start small and in a niche market, giving you the time and breathing space to build and expand your operation within your own area.
Knowing what market to supply with products is a key part of any resale business. Many resellers starting out a new business will use knowledge of certain products or market awareness that they have gained working for other businesses, or simply inherit existing setups from colleagues or family.
Not everybody has this insight or experience – so, where to begin? It's a good idea to play to your strengths – are you particularly knowledgeable or passionate about a certain type of product or brand? That's always a good place to start. Alternatively, you can buy mixed lots, also known as general merchandise, to test several types of markets at once. There are several ways of sourcing mixed lots of merchandise for resale, but the one that will save you the most money is through liquidation sales.
What is Liquidation Inventory?
Mixed lots of liquidated merchandise that are often sold through liquidation companies. This type of merchandise consists of customer returned product, overstock, shelf pulls and closeouts. It can also include inventory sold by closing businesses.
Customer returns are products that are returned to the retailer for any reason. The retail landscape is in constant change. Currently, the most significant one is the acceleration of ecommerce purchases as a result of the pandemic. Statistics show that out of these products, some 30 percent are returned to the retailer.
Some buyers return the merchandise due to packaging damage sustained during transport. Some return the products because they are different to what they ordered, (color, size model). Some simply take full advantage of the generous return policies retailers use to attract buyers.
In any case, many of these customer returns often aren't put back into the stores by the retailers and are instead liquidated. Liquidation companies have the capacity to handle large volumes of merchandise and therefore buy these customer returns in order to resell them on the secondary market – everyday resellers.
What are Mixed Lots?
Mixed lots are often also called general merchandise. These are customer returns that have been packed up together in truckloads or pallets and don't contain any specific type of merchandise. You could see this type of merchandise as a number of samples of many types of products packed into a single lot.
This is why mixed lots are perfect for testing the market. You can list samples of various categories of products and gauge which ones sell faster, which ones provide the largest profit margin and which ones don't sell at all. This can be a great investment in the research phase, prior to you committing to one type of merchandise, or one market. Since mixed lots are at the lowest end of the price spectrum, the investment you make represents a low capital investment, with less risk, and maximum exposure to different markets.
Untested customer returns come with a certain level of risk, as these products have not been tested by the retailer or the liquidation company. You will face broken items, non-working electronics and ripped clothing, you are likely to have enough product to resell in different markets to help guide you towards future investments. You will learn from many of the products you receive what markets work for you. If products sell quickly, that is a great sign, if not – then you know not to invest there. Mixed lots of liquidation inventory are the fastest, and cheapest, way of testing so many markets at once.
Where To Buy Mixed Lots of Liquidation Inventory?
As noted above, retailers selling online see at least 30 percent of the items sold online return to their stores. With the volume of purchases retail giants like Walmart, Amazon or Target have, this creates a steady flow of returned product to liquidate.
However, as a small-scale buyer you will be unable to secure liquidated merchandise directly from these retailers. This is because retailers prefer to sell this type of merchandise in large volumes. The reason for this is that customer returns take up space in warehouses that could otherwise be used to store brand new merchandise.
Direct Liquidation is a liquidation specialist that works with major retailers such as Walmart and Lowe's, taking in truckloads of returns every day. It then uses its platform to resell this merchandise to resellers in more manageable volumes. This allows smaller resale businesses to buy pallets or even truckloads of liquidation inventory at much reduced prices. 
How To Buy Mixed Lots from Direct Liquidation?
Whether you are looking to test the market, or already have an established business, buying mixed lots from Direct Liquidation is similar to buying products from any other eCommerce platform.
You can browse the inventory at any time. However, in order to buy anything from Direct Liquidation, you are required to register for a free account. Once you register, you will find that there are two buying options available or mixed lots. The most common option is through an auction process. However, some lots also come with a 'buy now' option that, for a fixed price, allows you to skip the auction process altogether. Once you have found the mixed lot of your liking, you just need to arrange payment and shipping.
When selecting the lots you are going to buy, you need to pay attention to some details. The first thing you have to look into is the manifest. This is a packing list that gives you important information on the contents of each pallet. In case of most mixed lots, the manifest will only show the type and the amount of the products inside without a quality rating since these products have not been reviewed.
While you may find products with damaged packaging, missing packaging, documentation or essential parts. But you may also find brand new items in the mix. Building a complete business on mixed lots is full of risk, but using this type of merchandise for market tests can be a great idea.
In terms of merchandise condition – electronics devices have around 75 percent plug and play success rate.
Save More With Mixed Lots of Liquidations
These products are sold at the lowest end of the price spectrum. This is a major advantage for a type of merchandise that is already sold at prices well below typical wholesale value.
However, there are several ways you can save additional cash on liquidation merchandise. One of the ways is buying from a distribution center nearest to your location. Direct Liquidation has a network of distribution centers across the United States. This means you may be able to cut down – or even eliminate – delivery costs by arranging to pick up the merchandise yourself.
When it comes to arranging shipping, you have the option of doing it yourself, you can even pickup from our facilities free of charge, arrange your own couriers or we can sort all shipping for you. We have established business relationships with major couriers, which means the quotes that we offer are probably the best you can find anywhere.
There is an additional way to save cash when purchasing mixed lots or any sort of liquidation merchandise for resale. When registering your business, check with your local tax authorities whether it qualifies for a resale certificate. This certificate exempts you from paying sales tax when buying merchandise for the purposes of resale.
In recent years, liquidation merchandise has become a great choice for resellers to boost their profits and raise their businesses to a new level. The price alone is a great advantage and can help ensure a significant profit margin. Mixed lots of liquidation merchandise additionally provide an advantage for those looking to test the potential of a variety of products and the demand in these markets.
You should keep in mind that there is also risk associated with this kind of merchandise as it is not tested or reviewed and there is no guarantee that you will make a profit. However, with some smart business ideas and some effort from you as a seller to either repair the faulty products or use them as part donors, mixed lots can be worth the investment.
Text faces are small strings of characters that can describe emotions and make your text stand out. Browse them in the gallery.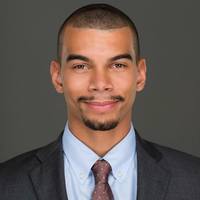 Henley currently works as a sales representative for Direct Liquidation, assisting businesses with product sourcing of liquidated merchandise from the largest retailers in the world. Whether you are looking for a pallet or a truckload Henley is here to help you grow your business.
View Henley's Bio on YouTube.