How To Increase Flea Market Profits With Customer Returns
Although nowadays online sales seem to get all the attention, not everyone is a fan of selling merchandise online. Many still prefer a smaller, local operation. There are plenty of those who, instead of choosing online platforms as their main hunting grounds, turn to flea markets and set up a stall nearby.
But aren't flea markets reserved for used items and people who clear out their closets? Yes and no. Some may do it, but this is mostly done through yard sales. Others run this as a full-time resale business. But if you want to make the best out of your flea market stall, you need to find a suitable flea market and an affordable source of merchandise. So what can you do? Why not try buying customer returns and sell those at your flea market stall?
For many customers, flea markets are a source of items at low price. But it is not impossible to make some decent money as a seller.
Customer returns are an affordable source of stock for your flea market stall. And they are a lot more convenient than scavenging for vintage items or specific products.
The low price of liquidated customer returns give you a better chance to secure a higher profit margin.
Pay attention to the details and inspect merchandise upon delivery.
Negotiate terms with flea market owners, look for better stall placement, save on delivery costs, and get your tax exemption if possible.
>>Free Registration – Shop Pallets of Liquidated Stock Now<<
Finding the Right Source for Your Flea Market Stall
Flea markets have a feeling of nostalgia about them, both for buyers and sellers. And when you see stalls packed with merchandise, you know there is something for everyone, especially those on a tight budget, or looking for vintage items not advertised online.
It is also a good place to start your resale business. But even if you are already in the flea market game, the profits may not be as good as you had expected. The margins you are playing with are not enough and you are looking for other ways to stock up on merchandise, while keeping everything at a low cost. 
So far, you scavenged your house and those of your relatives for any item they might be willing to give up. You've gone on treasure hunts like the people in the TV shows, but this still doesn't bring the desired result. What you need is a different way of sourcing your products.
Have you ever considered customer returns? Customer returns are plentiful, and are sold at a much lower price than brand new products. Selling customer returns will allow you continue to offer products to your customers at low prices while spending a lot less on sourcing.
Before we get into the details, we have to say that this is not a get rich overnight scheme. Flea market selling is not that type of business. But it may help you head in the right direction when it comes to earning some more cash through your stall. But let's first look at what customer returns are.
What Are Customer Returns?
Major retailers have a large merchandise throughput, and have to deal with large volumes of merchandise. Inevitably, some of those products will be returned by customers. Customer returns are basically all the items that have been returned to the seller. The reasons for customer returns vary. Some are returned because the buyer changed their mind, or the item was delivered faulty, or the packaging got damaged during shipping. Buyer's remorse is also another important reason, especially as most major retailers have very generous return policies that favor the buyer.
Online sales have gone up significantly over the last few years, and even more so in 2020. Products sold online are even more likely to be returned to the seller. In fact, out of all the online sales, at least 30 per cent get returned back to the seller. This is a huge amount of merchandise, and also a huge potential for someone looking to buy products for resale.
How To Buy Customer Returns?
The volume of merchandise that gets returned is huge. That's why retailers are looking to resell the merchandise quickly in order to recover some value from it and to free up space in their warehouses for new merchandise.
For this purpose, they work with companies capable of handling large amounts of customer returns. These are liquidation companies, like Direct Liquidation, that are able to buy Walmart, Target, Lowe's or Amazon customer returns, and then resell them through their online marketplace. Direct Liquidation acquires truckloads of customer returns and breaks them up into lots and pallets for easier sale to smaller buyers in the secondary market. Someone running a flea market stall is a prime candidate for this merchandise.
Buying from Direct Liquidation is easy. You can register for a free account, and browse the merchandise you plan on selling. You then have two options: either buy immediately or go through an auction process and potentially pay less than the 'buy now' price.
How Do Customer Returns Benefit Your Flea Market Profits?
Now comes the most important bit. The first benefit of customer returns purchased through a liquidation company is the price. Retailers sell these items to the liquidators at prices below their suggested retail price. These savings can be passed on to our customers. This must be interesting news for someone looking to stock up their flea market stall and make some extra cash.
You will find a great variety of products in different conditions at Direct Liquidation. Basically, no matter what you are selling, you will probably be able to find it at Direct Liquidation. You will find electronics, clothing, home decoration items, toys, and so on. You will find products sold as new, in nearly-mint condition, but you may also find spare parts or used merchandise in pallets of unsorted customers.
You will also get all the information you need to make the right decisions for your business. Most lots listed at Direct Liquidation have a manifest, a packing list that shows you the content of a pallet as other important information, like condition. So if you are on the lookout for clothing, jewelry, any sort of accessories, or maybe tools, read all the details carefully and only bid on pallets that are packed with merchandise you deal with.
But there are other benefits besides the low price. If you are looking to buy merchandise that is as new, you can buy that too. Some items that get returned in original packaging may also be liquidated. These are usually sold at a higher price point but are also more appealing on the resale market. Why not try selling a smartphone in its original packaging at a flea market? You bought it at a fraction of its retail price and, even with your markup, it is still well below that retail price, and so there are bound to be some takers.
How To Save Extra Cash?
Now that you know the ins and outs of customer returns, and how these items can benefit your flea market profits, let's look at how you can save some more cash.
We will start with flea market stalls. If you are a regular seller at a flea market, try to strike a better deal with the flea market owner. It is not unusual for the owners to offer better terms to their loyal sellers. Maybe the stall fee can come down a bit since you've been there for a long time.
If not, you may be better off looking elsewhere and finding a more affordable place. However, don't go for any stall just because it is cheaper. Positioning is key and having a stall that is preferably near the entrance and is the first thing to greet the shoppers as they come in, can be an advantage.
Another way of saving yourself some time and money is properly sorting your merchandise and arranging your stall in a better way. Group like products together and always make sure you inspect everything you purchase before displaying it. While the merchandise condition is indicated in the manifest, you can never be too careful. Inspect each and every item to guarantee that you are selling products in good condition and to save you from a potential bad sale.
You can also add value to your items by fixing up non functioning units, be it phones, laptops or whatever it may be. You may use one unit as a parts donor to fix a couple of other units, doubling or even tripling the value of these items.
Additionally, when buying pallets of customer returns from Direct Liquidation, look for lots from your nearest distribution center. This way you will save on delivery costs. And if you are close by, you may pick up the merchandise yourself and head straight to the flea market stall with it, eliminating delivery costs completely.
Additionally, if you are a frequent seller at flea markets, some may require you to register for a tax number with your state and federal authorities. If that is the case, ask for a resale certificate. This is important, especially if you are only buying merchandise for resale. If that is the case, you will be exempt from paying sales taxes on those products, which keeps some extra cash in your pocket.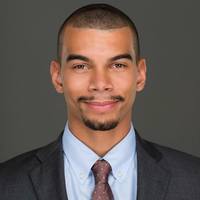 Henley currently works as a sales representative for Direct Liquidation, assisting businesses with product sourcing of liquidated merchandise from the largest retailers in the world. Whether you are looking for a pallet or a truckload Henley is here to help you grow your business.
View Henley's Bio on YouTube.