Refurbished Dell Laptops Now Available Wholesale from Dell Outlet
Technology is developing at a very fast pace. Laptops aren't always the first product that springs to mind when talking about buying upgrades, or a fast turnover. However, the Coronavirus pandemic has created a huge demand for laptops and now represents a huge market, more buoyant than ever before.
>>Shop certified refurbished Dell laptops wholesale<<

Source direct from Dell Outlet with 1 year manufacturer's warranty included. Free shipping nationwide.
Dell represents a widely known name in laptops and computers, representing one of the most trusted brands in electronics in recent years. This makes Dell laptops and computers a prime product range to stock for resale.
Now you can save even more on your laptop inventory sourcing, as Dell Outlet has started using Direct Liquidation's platform to sell refurbished Dell laptops wholesale directly to the secondary market.
Each model available on the Dell Outlet page is refurbished in house by Dell and backed by a full 1-year warranty from the manufacturer. In addition, you will be able to purchase wholesale lots of Dell computers through Direct Liquidation that were previously not available.
So whether you are looking to get a cheap, but high-quality Dell laptop for your home office setup, or you are looking to stock up your business with Dell laptops to resell, and cash in on the buying frenzy created by the work from home environment, buying from Dell Outlet is now possible through Direct Liquidation.
Demand for refurbished laptops is rising due to the Coronavirus pandemic.
Refurbished laptops are units guaranteed to be in "as new" condition.
You can now find Dell Outlet refurbished laptops on Direct Liquidation.
Dell represents a household name.
For an additional peace of mind, refurbished Dell laptops come with a full one year warranty from the manufacturer.
Refurbished Dell laptops are great for resale in the current environment.
How To Buy Refurbished Dell Laptops Online?
The purchase process is simple. You can browse the listing on our website, but you'll need to create a free account before you can make a purchase.
Since you are looking for the specific brand, you can browse the listings made by Dell Outlet. Once you have found the wholesale lots of Dell computers you are interested in, you have the option of buying immediately or going through the auction process for a chance to maybe get the lot at an even lower price.
Once you have made your purchase, you can arrange shipping. There are multiple shipping options available to you. You can arrange it yourself and hire a third-party courier, or you can check our shipping calculator for an estimate of how much it would cost you to let us arrange it for you. We have formed partnerships with a number of major courier services and can provide you with attractive shipping options.
The other cost-cutting option you have is to browse the Dell Outlet lots being shipped from a distribution center that is close to you. We have a wide network of distribution centers and, if you are near one of them, you can eliminate shipping costs completely by picking up the refurbished Dell computers yourself.
An additional option to reduce costs is available to those who are looking to buy a lot of refurbished Dell laptops for resale. Business owners only doing resale have the option of avoiding paying sales tax by providing a sales tax exemption certificate. Check with your local authorities about your eligibility for this certificate.
What Are the Benefits of Refurbished Laptops?
Consumers that were not able to buy a top of the line model and have been holding out and saving for a certain period could benefit the most from refurbished laptops. Dell is a well-known brand in the laptop world and the quality of these models is unquestionable. Even last year's models are well capable of performing the daily tasks of an average user. Even the more advanced users will find that refurbished units are well capable of handling tougher tasks.
The first major benefit when it comes to refurbished Dell laptops is the price. It is well below the retail price of their brand new counterparts. You are basically buying your Dell laptops at wholesale prices. And since your plan is to resell it to your customers, this option has the great potential to provide you with a higher profit margin.
Is Quality a Concern?
As noted above, Dell is synonymous with quality, When you are buying a unit from a Dell Outlet on Direct Liquidation, you know exactly what you are getting. Dell Outlet carries the latest models of Dell products including certified refurbished laptops, desktops, servers, monitors and workstations. There is something for everyone: no matter what your requirements are, you will be able to find it.
When it comes to quality, every Dell Outlet refurbished computer is audited multiple times during the refurbishment process. This is to make sure each unit complies with Dell's "like new" quality and performance standards.
For additional peace of mind, each unit is backed up by a full warranty by Dell, valid from the time you make your purchase from the Dell Outlet.
Tips For Extracting Value On Resale
You are dealing with reputable brands like Direct Liquidation and Dell Outlet. When it comes to reselling these liquidation Dell laptops, you already have what you need: the laptop, accessories and packaging. What is up to you is to find an appropriate sales channel or use your existing channels to full advantage.
Whether you have a physical store or an online presence on one of more eCommerce platforms such as Amazon or eBay, you have to look after your reputation. This is the main concern you should have and it is achieved through providing quality merchandise and quality services.
In order to maximize your sales potential and attract more customers, you should provide high-quality, high-resolution photos of each model you have on offer. Highlight the features of your Dell liquidation laptops, and stick to the guidelines given by the sales platform regarding product photography.
Make sure you provide enough detail in the product description as well, not only the laptop specs. As with the photos, you should highlight the major features and don't skip on potential flaws. Definitely do not forget to declare that the unit was purchased through Dell Outlet and that it is a refurbished Dell laptop.
Staying truthful is essential for building a relationship with your buyers. It is also an important protection against scammers, who tend to target higher priced items, like laptops. Scammers will hijack customer accounts to bid on laptops, which is why you should always perform some checks before closing the sale. For example, a clear red flag is when the billing address is different from the shipping address, especially if one is in the United States and the other in another country.
It is also advisable not to ship the unit until the funds are in your bank account and the sale has been cleared by the bank. You don't want to ship an item and return home to find out that the funds have been retracted.
Always communicate with your customers to find out how to improve your services. A happy customer is a returning customer, and building a good reputation with your customer base is the best commercial. This will result in good reviews and having good reviews and a clean account history is a huge advantage, especially when new buyers are browsing your listings.
One more tip is to price your laptops the right way. Research the competition and find out what your direct competitors are asking for similar models. Make sure that you price your unit just below that of your competition, if the profit margin allows it. Bear in mind that your price has to factor in the costs of buying from Dell Outlet on Direct Liquidation's website, including shipping to you and then to the customer, among other costs.
Refurbished Dell laptops are a great way to get quality laptops at a reduced price for resale. The refurbished laptops market is on the rise and it is not expected to decline any time soon, which means it is a great time to take advantage of the rising demand for these products.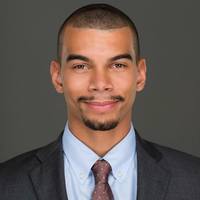 Henley currently works as a sales representative for Direct Liquidation, assisting businesses with product sourcing of liquidated merchandise from the largest retailers in the world. Whether you are looking for a pallet or a truckload Henley is here to help you grow your business.
View Henley's Bio on YouTube.