Resale 101: Shipping Information and Costs
Once you have purchased your merchandise, you need to take care of the shipping arrangements if you cannot pick up the merchandise yourself. When it comes to arranging the shipping, you have two options; arrange for a company to pick goods up on your behalf or let Direct Liquidation take care of this for you. However, one of the benefits of organizing your own shipping is that you have the opportunity to shop around and choose the provider that suits you.
The first thing you need to know about shipping is the difference between parcel and freight shipping.
Parcel Shipping
Top carriers, including the US Postal Service, UPS, FedEx, and others, use size and weight limits to differentiate between 'parcel' and 'freight'. This falls between 70lbs and 150lbs, with a length + girth ratio between 130" and 165". Freight is anything above these limits. All major carriers charge fees of $50 or more for parcels that exceed these limits.
Packaging
Packaging is available online, at post offices, and at office supply stores. You can use bubble wrap or stuffing to cushion your items.
The balance between sturdy packaging and low cost may be hard to strike. That's why we recommend you look for deals. For example, USPS allows business users to order boxes for free.
Do not forget to add the cost of packaging to your total costs. These may vary depending on size and quality, but most packaging cost around $1.00 – $5.00.
Tracking
Shipment tracking is available with all large carriers now. This gives you and your customers the chance to get regular shipment updates. All carriers will also offer insurance, which may even be automatically included in the cost of shipping (especially international shipping). Otherwise, insurance is still relatively affordable and easy to add, in most cases a few dollars per $100 of declared value.
Shipping a Parcel Domestically
USPS is the most affordable parcel carrier but offers fewer options for package types and speeds. Express carriers are faster, can carry heavier or larger packages, and offer more service options. They are, however, more expensive.
Below we provide you with a list of shipping calculators for some major carriers.
Try out these shipping calculators for comparison of rates;
Shipping a Parcel Internationally
Different rules apply to parcels shipped internationally. Not all countries will allow the import of certain items sold from the US, and merchandise that can be imported may be subject to import taxes and tariffs.
Research is crucial. You can check country-specific rules and regulations by using this tool supplied by UPS. You can use this tool to determine whether your products can be imported into a given destination country.
This duty calculator will help you understand what duties and taxes apply to your products in different destination countries.
While taxes are based on fixed percentages, duties depend on a number of factors. These include:
The value of the products shipped.
Country of origin.
The type of the products shipped as well as specific characteristics like materials used to manufacture the items.
When completing an international customs declaration for a parcel, you will need two documents – an Export Packing List and a Commercial Invoice:
Export Packing List
This form includes the typical details, such as buyer, seller/shipper, invoice number, date of shipment, etc. However, it also needs to include some more detailed information:
Mode of transport
Information about the carrier
Package weight and dimensions of the packages (usually in metric)
Type and quantity of packages
Package marks
Commercial Invoice
A commercial invoice is a bill for the shipped product issued by the seller to the buyer. It shows that the goods have been paid for and proves ownership. It can be used to determine the true value of the package and allows for the assessment of customs duties and taxes. A commercial invoice needs to include the following details:
Names and addresses of merchant and customer
Quantity, description, and price of the products
Method of sale and terms of the payment
Shipping method
Although this varies from carrier to carrier, customs information can be embedded in the shipping label. DHL Express reduces the need for printed documents by using Paperless Trade in most destinations.
Freight Shipping
Road freight is carried out by trucks. Road freight can be divided into separate sizes or classes. According to the National Motor Freight Traffic Association, there are 18 different classes of load based on the weight of the freight (learn more about this here).
There are three main acronyms in freight shipping: LTL, PTL, and FTL. All these ranges can be described in a number of standard-sized pallets, which are 40" x 48" each, in the United States.
LTL (less than a truckload) freight shipping consists of 1-6 pallets that are transported in a trailer and assorted so that they are together when shipped. A smaller shipment within a trailer may be removed and re-loaded several times within a journey. There is (carrier dependent) a maximum weight of 10,000 pounds.
PTL (partial truckload) shipments are a step above the LTL shipments. Partial truckloads fall between an LTL and Full Truckload shipment, meaning a higher weight limit than an LTL, or more than six pallets, but not completely filling a trailer.
FTL stands for a full truckload. As the name suggests, a full truckload is a shipment that takes up a whole trailer. In the US, trailers tend to be from 48' to 53' and can hold 26 pallets that are single stacked or 52 pallets that are double stacked.
If you're buying more than one lot from the same location, Direct Liquidation can help you consolidate your items into one shipment. The more you ship, the cheaper it is to ship each item. On average, you will find that it costs between $200 and $600 to domestically ship a full pallet. You can use tools such as Freightquote to estimate costs for yourself.
Note that when transporting by freight, you need to make sure you will be able to receive the shipment properly, as most trucks do not come with lift gates. If the delivery address is residential, you must request a truck with a lift gate.
Your Freight Shipping Checklist
Here is a checklist to help you plan your next shipment:
Obtain or create a full inventory.
Package your shipment safely and securely.
Take weights and measurements.
Find a suitable carrier, or deal directly with the supplier.
Request or create a Bill of Lading.
Track your shipment's progress.
Confirm delivery and always request a receipt.
Shipping your merchandise requires some preparation. First, confirm that you are shipping the goods that you intend to ship. This may sound trite, but sometimes wrong shipments may be sent out to the wrong customers, so it is always best to check.
Secondly, you need to get a Bill of Lading (see below). This should include a list of goods being shipped, as well as the value of the shipment (cost of replacement, market value, or appraised value for insurance purposes).
Packing
Your merchandise will suffer stress during shipment. This is particularly the case with LTL loads, which may be loaded and unloaded several times. A shipment needs to be packed to withstand the stresses and strains of shipping: loading and unloading, shocks, impacts, compression, vibrations, and other conditions during transit. In particular, LTL loads may be moved around by forklift several times during transit. This puts them under stresses FTLs and PTLs aren't normally subjected to.
Take note of the weight of your merchandise. To avoid unnecessary strain to the pallet, choose the one most suitable for that weight. Of the five pallet sizes approved by the International Organization for Standardization, the most commonly used in the United States measures 40" x 48".
Stacking
Your boxes need to be well packed. It is important to avoid overhanging and staggering (where possible), since this can reduce the load-bearing capacity of the lower boxes to a maximum of 40%. If you have to stagger, this can reduce the load's structural integrity by 33% during transit. The exact weight per cubic foot required for stacking different types of merchandise varies, as does the risk classification.
Precautions like anti-slip mats, corrugated pads, stretch wrap, straps, pallet bands and edge protectors can reduce overall shipping costs, by putting freight into a different risk classification. The customer service team for your shipping company will be able to help you understand their policies on changing risk classes.
Sea Freight Classifications and Factors: FCL vs. LCL
Full Container Load ( FCL)
Less-than-Container Load (LCL)
Pricing

Pay for the whole container
Fill container for maximum efficiency

Pay by weight (whichever is greater: volumetric/ dimensional or actual)
Greater cost-efficiency for lower weight breaks

Schedule

More flexible
Fill container at your own schedule since no consolidation needed

Schedule for consolidation with other shipments means less flexibility
More time to load

Handling/Customs

Less handling
Faster Customs Clearance – one shipper and homogeneous goods processed quicker at customs
For single destination, direct delivery from port

More handling and more time for Customs Clearance as it requires deconsolidation
Sorted before last mile delivery
Bill Of Lading – A Quick Explanation
Every shipment must have a Bill of Lading attached. This is a commercially available document that is issued by the carrier to the shipper. It proves that the freight carrier has received the goods. It also details the contract of carriage as well as an order to deliver the freight to the destination stated. A Bill of Lading is a compulsory freight document overseen by the U.S. Customs and Border Protection where international shipping is concerned.
Freight Insurance
Although carriers have their own liability, this does not mean that your shipment is automatically insured through it. Carrier liability is not the same as insurance, and so the value of your shipment may not be fully protected. It is advisable to take out freight insurance for the full value of the load to avoid incurring losses before you even receive your merchandise.
Cargo Insurance Coverage vs. Carrier Liability Coverage
With Freight Insurance:
You're covered for the full value of the shipment.
Your claim is typically paid within 30 days.
Carrier negligence is not a requirement.
With Carrier Liability:
You might be compensated for the full value of the shipment. But this will depend on the reimbursement limits of the specific carrier, based on freight class and condition.
There are no specific deadlines for claim payments.
You need to prove carrier negligence, and a notice of damage needs to be included in the delivery receipt. Any damage found after delivery needs to be reported within 5 days and the claim filed within 15 days.
Most carriers will offer their own insurance add-on to your shipment contract, but there are always third parties. FreightQuote has a free tool to generate quotes based on your shipping company and the value of your merchandise.
International Freight Shipping
Freighting by sea comes in two categories: LCL (less than container load) and FCL (full container load). The shipping sizes are similar to PTL and FTL. However, size definitions, as well as pricing, vary between shipping couriers. Ocean freights, however, do typically come in three container sizes: 20' 40' and 53'. International freight shipping only makes sense when you can fill a full container unless you are shipping very valuable items.
When exporting, each shipment must be labeled correctly, in accordance with internationally agreed shipping regulations. Your labeling must include:
The country of origin.
Port of entry.
A full manifest of the goods in the shipment.
Size in inches and centimeters.
Weight in pounds and kilograms.
Shipper's details.
Handlers' details.
Precautions that need to be taken, such as 'This Side Up' and 'Fragile'.
List of ingredients for any edible goods (as required by destination country).
In addition to this labeling, When shipping goods internationally, the following documentation is required:
Bill of Lading (see above).
Commercial invoice.
Certificate of Origin – A document stating the origin of the goods.
Consular invoice – A requirement in some countries. Certifies that the shipment has the name of a co-signer, the co-signee, and displays the value of the shipment. The invoice will be certified by the consular official of the country of destination.
Inspection certificate.
Dock and warehouse receipt.
SED (Shipper's Export Declaration) – Required for any single commodity shipment valued for customs over $2,500. Required on all cargo destined for Asia and Eastern Europe, and when the shipment requires an export license.
Packing list.
Insurance certificate.
Export license.
Keep in mind that ocean freighting requires land transportation from the seller to the shipping port. This means that international shipping will require both means of shipping, and deliveries will require an address in the US to send to. You need to have a contract with a freight forwarder, based in the USA, and a customs broker to oversee the legal issues with importing/exporting goods. It is your responsibility to contact these people before purchasing items from a wholesale supplier, so the product can be shipped as soon as it is ready. The buyer is always responsible for paying any customs fees.
Cargo Insurance
It is also essential to take out cargo insurance cover when shipping goods internationally. The three main types of insurance packages are:
All Risks – Covers your cargo against damage from all external causes.
Named Perils – This lists what your cargo is covered for, typically fire, sinking, crashing, etc. Does not usually cover theft.
Shipment by Shipment – Does not cover Acts of God: hurricanes, tornadoes, etc.
When ordering merchandise, don't underestimate the importance of properly planning your shipping method, insurance, packing, tracking, and all the correct documentation. Read more about shipping with our Ultimate Guide to Shipping for Resellers.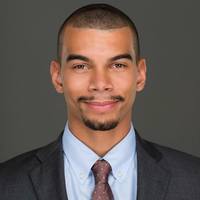 Henley currently works as a sales representative for Direct Liquidation, assisting businesses with product sourcing of liquidated merchandise from the largest retailers in the world. Whether you are looking for a pallet or a truckload Henley is here to help you grow your business.
View Henley's Bio on YouTube.