How to Sell Liquidation Pallets
You may have read about how starting a liquidation resale business is an inexpensive way to set up a profitable side hustle. There are a number of reliable ways to buy liquidation pallets, but before you jump in with your first purchases you need to have a plan. How are you going to sell these liquidation pallets?
How to Sell Liquidation Pallets
Your first step should be to start developing relationships with local businesses – reach out to local discount stores, family-owned general stores, and other small businesses. Let them know how you can help them to stock their stores for less, or to provide them with low-cost items they can use in giveaways, sales events, and discount bins, to help them grow their customer base.
Advertise locally, let stores as well as entrepreneurs, flea-market vendors and anyone looking to make money as a side hustle know that you are in the area, and that you have pallets of liquidation inventory available.
Flea markets, in particular, are bigger businesses than most people realize – 1100 markets nationally make more than $30 billion worth of sales each year. There are more than 2.25 million vendors, all looking for discount merchandise to stock their stalls with – vendors that you can supply pallets of affordable merchandise ideal for this type of market.
Harness the power of social media, and local community groups/pages to reach out directly to your neighborhood. One of your main assets is that you are local – you can meet with businesses directly, and they have a local contact to deal with issues or orders. Consider starting your own liquidation sales group on facebook where you can connect directly with potential customers and close sales.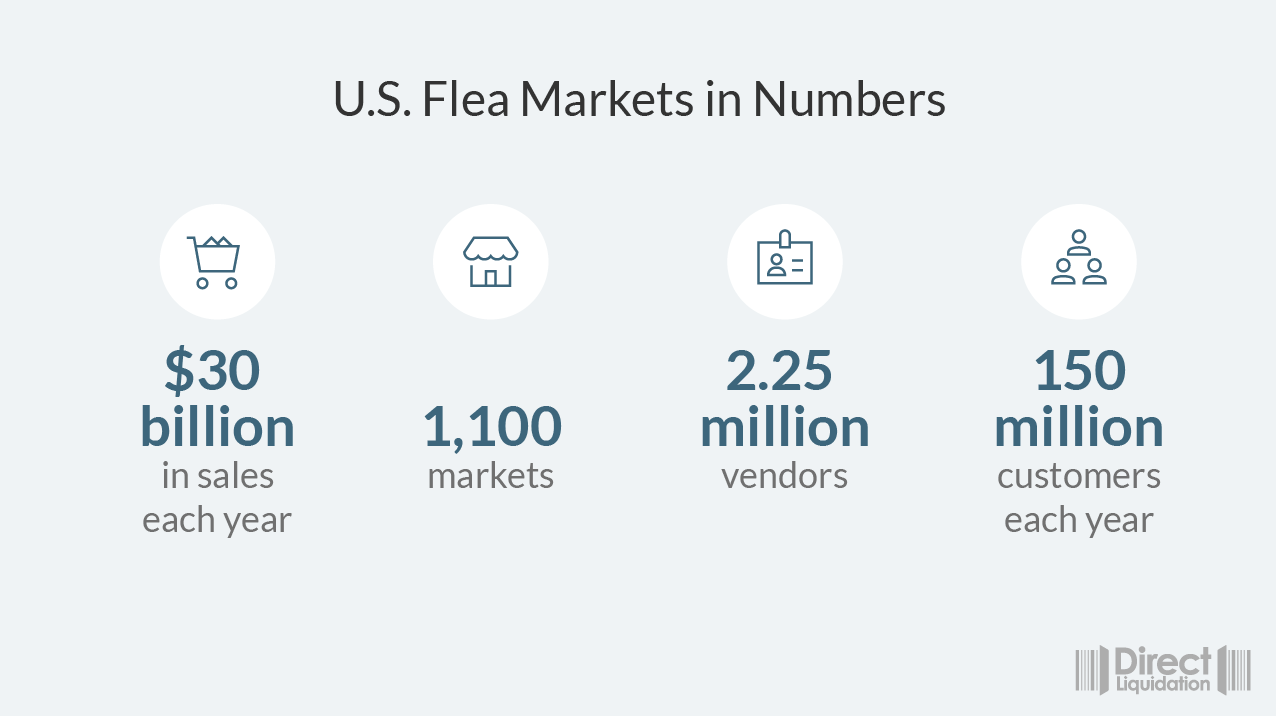 Source: National Flea Market Association, 2020.
When you're reaching out to potential client businesses, make sure you know the selling points for stocking liquidated merchandise. Your main selling points include:
The lower sourcing cost enables the businesses to sell at lower prices, introduce giveaways or regular sales, and merchandise for discount bins, all to entice foot or online traffic.
The fact you are a local supplier means that a potential customer can pick up from you directly rather than pay for freight shipping.
Selling liquidated merchandise is a green business selling practice, reducing the number of items going to landfills. Sourcing merchandise in an environmentally-friendly way is important to a growing number of consumers. 37% of people now cite environmental impact as a factor they consider before making a purchase.
How to Sell Liquidation Pallets: Top Tips
If you have a warehouse or other large storage space, allow sales directly from the premises, letting potential customers look at what you have available, and the categories of merchandise you can provide.
Make sure you fulfill all legal and tax requirements to avoid penalties, ensure you register and use a resale certificate (if valid in your state) in order not to pay unnecessary taxes when you buy your inventory.
Sourcing by the truckload is the best way to keep shipping costs down – vital in the business of reselling liquidation pallets.
Always source truckloads from liquidation marketplaces that have warehouses as close as possible to you.
Keep records of your sales. You can calculate what has been most profitable, which customers offer more for certain types of merchandise, and changing trends over time, to help you decide on your future purchases.
Help your customers to grow – offer advice when you can, help them with transport and price research – you will appear more trustworthy, more approachable, and as your customers grow, they will keep coming back helping you to grow also.
Don't expect success from day 1. Don't get disheartened if you don't make any quick sales. Growing a business takes time and determination, and every market behaves differently.
Reinvest profits. If you take out your profits regularly, your business won't grow, and you won't have the buffer to be able to survive a difficult period.
Source: Selz, 2020.
Adding Value
Why don't the businesses you intend to supply just buy their merchandise from the same source as you, without your markup? The answer is that you can add value.
These are some of the best ways you can add value to the liquidation merchandise you are selling:
Buying by the truckload and selling locally by the pallet, for less than your business customers could buy individual pallets from your source.
Splitting large mixed loads into category-specific loads to be sold to relevant businesses, e.g. separating furniture/clothing/electronics items out to market to businesses in these sectors.
If you are buying customer returns, attempt to clean, repair, accessorize and repackage them when possible.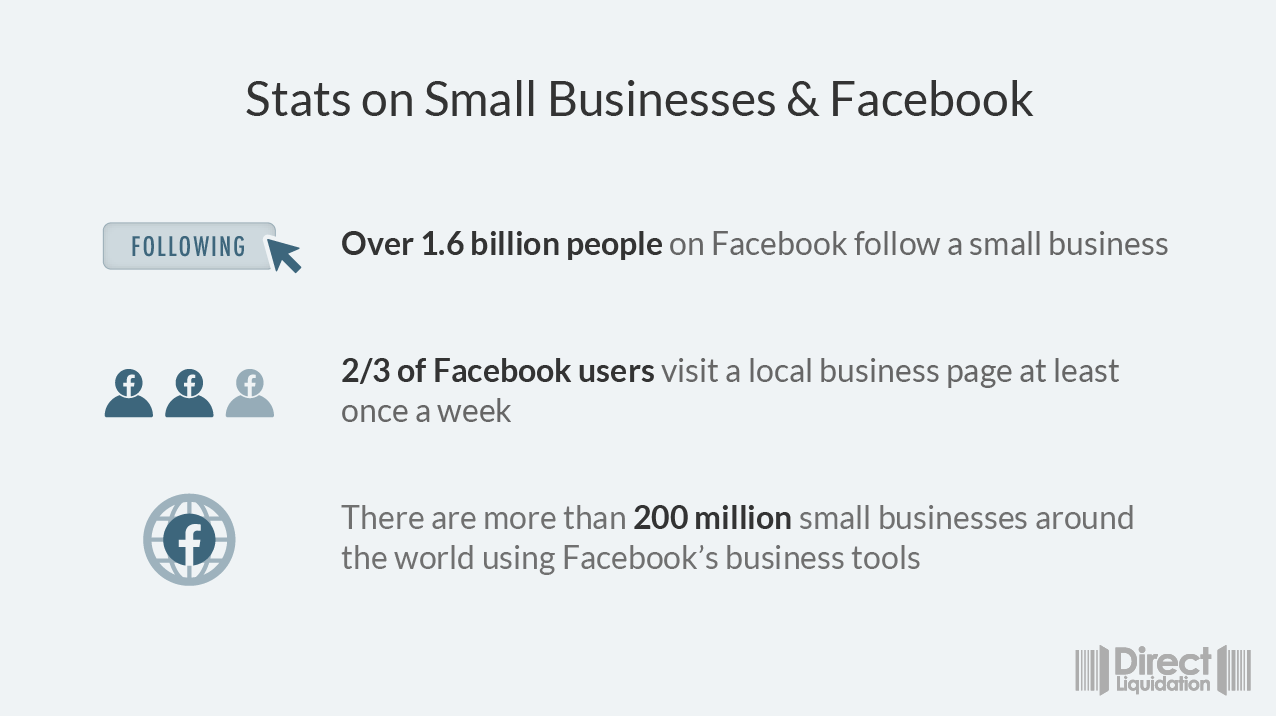 Source: Selz; Oberlo; Hootsuite, 2021.
Sourcing Liquidation Pallets from Direct Liquidation
Direct Liquidation offers a huge variety of liquidation merchandise including customer returns and overstock from large national retailers.
We sell pallets to full truckloads, to meet the needs of all buyers. You'll find new listings every day and auctions typically last 24-48 hours.
Since we have multiple warehouse locations across the country, you can reduce your shipping costs by sourcing from the one closest to you.
Check out the pallets and truckloads of surplus merchandise from top retailers we have available right now.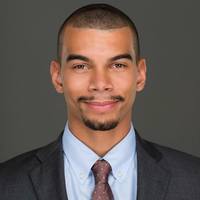 Henley currently works as a sales representative for Direct Liquidation, assisting businesses with product sourcing of liquidated merchandise from the largest retailers in the world. Whether you are looking for a pallet or a truckload Henley is here to help you grow your business.
View Henley's Bio on YouTube.