How To Start A Successful Business Reselling Customer Returns?
If your ambition is to start your own business, buying and reselling customer returns may be a good option for you. But there is a long road between coming up with the idea for your business and the moment you actually start selling to your customers. In this article, we will guide you through this road and show you what steps you need to take to start your own resales business.
>>Free Registration – Shop Pallets of Liquidated Stock Now<<
Put all your ideas on the table, decide which market would suit you the best.
A business plan is an essential roadmap to follow. To create one, you will need to do market research.
A resale business can be run from home. But you need to consider whether you have enough storage space. Do you need a physical store, or is an online presence enough?
Ensure you are familiar with all the legal requirements, especially the tax obligations your business may have.
Find the best option to stock up on customer returns. Consider liquidation companies.
Step One: The Idea
You have already established that you go into the customer returns resale market. This is a very wide and varied market, so you'll need to narrow it down further.
The goal is to find something you are comfortable working with and take that as a general travel direction. Creating a list of items or market segments you have previous experience in or knowledge of is a good way to start. Once you have the list, it is time to start with the next step and do market research.
Step Two: The Business Plan
Jumping into a business with no plan can be detrimental to the success of your idea. You have already decided to handle customer returned merchandise, and you have your list of preferred markets. However, the whole supply and distribution process has to be mapped out. A business plan is essential.
You can do your business plan yourself, or you can get some professional help to do it. Either way, the goal is to get a full overview of the market to verify whether any of the items from your list fits in there. You are not looking to jump into a highly saturated market, but you should rather aim to enter a niche market. These markets are mostly undersupplied, and the pressure on prices is not as high due to lack of competition. It is an environment that allows you to get to grips with running a company.
While creating your business plan, you will need to conduct thorough market research and figure out the supply and demand balance. You will also get insights into your business's major aspects, such as financial goals, upfront investment, revenue predictions, and any other objective you may have. Later this may be used as a checklist that you can go back to check how you are progressing in relation to the goals you set initially.
At an even later stage, you can use your business plan to look for external financing, like a bank loan. Additionally, it will help you with decisions regarding where to sell and whether to start online or with a physical store. 
Step Three: The Setup
Small businesses are booming in the United States. In fact, the number of small businesses in the United States has reached 31.7 million, growing 3.15 percent over the previous year. The stats show that small businesses make up 99.9 percent of all of U.S. businesses.
However, due to the effects of the COVID-19 pandemic, the number of small businesses closing their doors for good has been on the rise. According to a Yelp report, some 163,735 small businesses have closed in the United States since March 1.
You need to take this into consideration when setting up your business. In order to survive and thrive in the current economic climate, it is important to find ways of keeping costs to the bare minimum. This is why you need to make a decision regarding the type of your business you are setting up.
You have a number of options: selling online or through a physical store, selling your merchandise locally, or going global. In any case, you will have to find a storage space for your stock. You have the option of renting a storage unit or simply designating a room in your home to be the storage space and run your business from there. The location is important in both cases because it will be required when you register your business with the state.
But before that, let's look at the setup process in more detail. You can either lease, rent, or buy a space for a physical store or run the business from your home as your office. A physical store would give you more of a local presence, and you'd get to interact with the community, get to know its structure, the demand. Moreover, you don't have the shipping costs to worry about when selling.
However, if you are looking to keep the costs down to a minimum and run the business from home while using any or all of the online marketplaces at your disposal nowadays, you will have to include shipping into your financial equation. An additional factor to consider is the fees that marketplaces like Amazon and eBay will charge you for running a business through them. But selling online has its benefits too. You are offering your products to a larger audience; you have a wider, global reach.
Setting up your own website is also an option. However, running your own website brings with it hosting costs as well as additional marketing costs. Driving traffic to your website is essential, and this can only be achieved through marketing and advertising.
An additional advantage of using only an online store is the fact that you can still sell within your local community and deliver the merchandise yourself.
Step Four: The Legal Requirements
When it comes to setting up your business, there are also some legal requirements you have to deal with. This varies from state to state, and you can find more specific information on these guides. In general, you have to select a location, a legal structure for your business, determine your business's tax responsibilities, and get all the necessary permits.
Usually, selecting Sole Proprietorship is enough for a small business that will have you as the owner and the sole employee. But this also makes you personally liable for all the debts of the business. 
Make sure you pay close attention to your tax requirements. This is a delicate subject, and you don't want to skip any steps here. Ensure you know exactly what taxes your business may have to deal with on either local, state, or federal levels.
You may have to apply for a Federal Employer Identification Number (EIN) at the federal level. This is done through the Internal Revenue Service. Some states will also allow you to use your Social Security Number (SSN). However, it is advisable to apply for an EIN even if you are registering a business as a sole proprietor. This allows you protection from potential identity theft and other similar issues.
For the state and local requirements, contact your local authorities or consult an attorney who can help you clear any uncertainties you may have during this process.
When you are buying stock that is strictly for resale, you can avoid paying sales tax. You can file for a sales tax exemption certificate that allows you to stock up without paying sales tax.
Step Five: Stock Up and Start Selling
It will probably not come as a surprise to find that stocking up with customer returns is best done through liquidation companies like Direct Liquidation. 
This is another step towards starting your business: buying merchandise in bulk to drive the purchase costs down as much as possible. And with the liquidation merchandise being sold at prices well below wholesale, it perfectly fits the cost savings bill.
You can register for a free Direct Liquidation account here and start browsing our inventory immediately. You are able to buy pallets or even truckloads of liquidated merchandise. Lot descriptions will help you find the merchandise you are interested in reselling through your business. Familiarize yourself with the grading system, so you know what sort of condition the merchandise is in.
A quick tip to end the article: browse the distribution centers closest to you. While some restrictions may be in place due to the COVID-19 pandemic, you may be able to eliminate the delivery costs from your investment budget by picking up the merchandise yourself. And if you can't pick it up yourself, at least you are driving the delivery costs down. Every penny counts.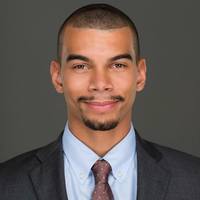 Henley currently works as a sales representative for Direct Liquidation, assisting businesses with product sourcing of liquidated merchandise from the largest retailers in the world. Whether you are looking for a pallet or a truckload Henley is here to help you grow your business.
View Henley's Bio on YouTube.