How to Start a Successful Liquidation Business: An Interview with Elegant Wholesale Outlet
Have you considered starting your own liquidation resale business but don't know where to begin? In this first entry in our Success in Liquidation: Leadership Series the founders of Elegant Wholesale Outlet will walk you through their journey from buying their first liquidation pallet through operating their own warehouses and brokering truckload sales.
Starting with only $500, this father and son team built a successful liquidation business that became profitable in under 45 days. The company now turns over multiple truckloads of inventory every week.
This story illustrates how it's possible for people just like you, starting with a minimal investment, to create a profitable liquidation business within months.
Key Points
The business started by buying pallets of merchandise for under $500.
The company currently brokers 15 truckloads of liquidation merchandise per week.
Elegant Wholesale Outlet believes that customer communication was the key to their success using the power of social media to reach out to potential customers around them, specifically Facebook groups and marketplace.
Even non-functioning and distressed items have a buyer. Elegant Wholesale was able to sell everything they couldn't repair.
Elegant Wholesale started with local advertising, yard sales, and by speaking to family and friends – generating their first customers.
Elegant Wholesale saved time and established a new type of customer by bundling merchandise into lots to sell. Now the company sells entire truckloads of merchandise to other resellers.
Elegant Wholesale Outlet: The Business
Jerry and Jordan Losey are a father and son duo who kicked off their business, Elegant Wholesale Outlet, in 2019 with only a couple of pallets. They now provide a service to a wider customer base, handling upwards of fifteen truckloads of liquidation merchandise each week. When they started their focus was on selling single items to end consumers but scaled up to selling full pallets and brokering truckload deals.
Jerry Losey, the father, has over 30 years of experience working in finance and sales in corporate America. His son, Jordan, is a hands-on person not afraid of getting his hands dirty when things need fixing.
"After finding out about liquidation, I did a quick search and Direct Liquidation popped up. I went onto the website and before you know it, I bought a couple of pallets" said Jordan.
"After receiving the merchandise, the descriptions and the manifests were spot on, and after taking everything out of the pallets and adding up potential profits, we got excited and wanted to give it a go."
The father and son pair organized a couple of yard sales and started posting merchandise on Facebook, selling out all items within two days. 
"We were sold. The next step was to actually figure out how to scale the business and do more than just one or two pallets," Jordan added.
After purchasing more pallets, the Elegant Wholesale Outlet team had to scale up quickly. The company moved out of their garage and rented a warehouse to operate from.
How Did Elegant Wholesale Decide What To Sell?
Jordan Losey said that, when deciding what to buy, the products can be separated in two categories: desirable and undesirable. Desirable products, according to Jordan, are those that will be snapped up by buyers immediately. In his experience, these are items like kitchen appliances or tools. He added that electronics, one of the major markets newcomers target, can actually be quite tricky. 
"Let's take an iPhone charger, for example. If you buy one now, next year it might not be good enough because there will be a newer, better version," he said.
"This is why we had to learn quickly what to buy and what not to buy. We researched the market, scouted other sellers, looked at what they are selling, and essentially we asked our customers what they would be interested in," Jordan said.
Engagement with the community is an essential part of the business. Knowing what your customers or potential customers are looking to buy is a great way to make sure you stock items that will be able to sell quickly.
Jerry Losey added that emotional purchases have no place in this business.
"In order to be successful in this business, you have to completely remove your emotion regarding the product."
Listening to the general public is essential in this business. Buyers often have a tendency to buy the products they like. This does not mean it will be an appealing product for the market.
"You want to sell to the masses, not the minute," Jerry stressed, adding that understanding your customer base and finding ways of keeping them engaged is of critical importance.
How Did Elegant Wholesale Mitigate Risks?
Although this is a great success story, there were mistakes made along the way. Liquidation has its advantages, but also pitfalls and comes with a certain degree of risk just like any business.
"In this business, you may hit a streak of good pallets, but then again, you may hit a couple that have a higher level of faults and damage," Jerry said.
He added that this is all part of the business: both profit and loss. But you, as a business owner, have to look at the bigger picture: at your business as a whole.
"It is not just one item, one pallet, you have to be in it for the long haul." he said.
Jerry added that the Elegant Wholesale Outlet grew as the pair funneled their profits back into the business. There will always be losses, but it is necessary to be capable of working through them.
At the time of starting their business, Jerry had a full-time career. Jordan, on the other hand, went full-time with Elegant Wholesale Outlet right away. All the profit the company made, apart from Jordan's personal compensation for the work he did, was put back into the business, in order to keep purchasing new merchandise.
According to Jerry, the pair was quite fortunate in the beginning as they moved out of their garage within 30 days of starting the business, and began operating in the black within the first 45 days. 
"I am also really proud that we have been able to show our example to a number of our previous customers, who have been able to open their stores and even warehouses and prosper from the passion and sharing that we have done," Jerry said.
This shows that Elegant Wholesale Outlet is not a one-off success story but an example of how a business, with proper research, attitude and dedication, can become profitable quickly.
Tips for Aspiring Liquidation Business Owners
Staying true to their philosophy of sharing knowledge, Jerry and Jordan are keen to give advice to aspiring liquidation business owners. 
The first question that usually comes up is about the cost of starting a business like this.
The Initial Investment
According to Jordan, the initial step depends on your appetite. The lowest initial investment is somewhere around $500. However, Jordan noted that one pallet may be perfectly fine and an investment as low as $100 can be enough.
"We offer pallets of merchandise priced at $100. These could well be a starting point as you can sell them for a profit and maybe get $200 out of them, and repeat this process until you are able to scale up and order more," he said.
But the best investment you can make in the business is actually your dedication. Jerry notes that the biggest step in this business is actually starting and doing it. 
"There is no place to overthink. Do your due diligence, research the market, your community, the city you live in, what is being sold on Facebook Marketplace, eBay, but most importantly, start," said Jerry.
Jordan added to his father's comments by noting that working with what you are familiar with is a good direction to take, if the market is there.
"Why buy something I don't understand? If there is a demand for kitchen appliances, and I understand kitchen appliances, why go off and buy a pallet of computers, something I don't know much about," stressed Jordan.
He also noted that your immediate circle of friends and family could actually be your initial customer base, your starting point. These are the people you know, understand, and this can make the sales easier.
The next tip is to buy from a reputable source, someone you know, someone with positive reviews. You want to make sure you have a reliable source; those with positive reviews are your best option.
"Additionally, I'd like to add that you have to keep track of your sales and purchases. Keep track of what you invested in a pallet and put it next to the price you plan on advertising the merchandise for. This will not only show you your potential profit, but also show you how much room for negotiation you have, and negotiations are bound to happen," Jordan said.
Marketing A Liquidation Business Effectively
According to Jerry Losey, there are four key points to the successful business:
While starting with only a couple of pallets of merchandise, Jerry and Jordan took to social media platforms and eCommerce platforms to spread the word about their business.
"Whether we are selling merchandise individually, or by the pallet – and we only sell by the pallet nowadays – we list them on Facebook Marketplace and eBay. Even in our yard sales days, we'd post products on Facebook Marketplace," Jordan said.
He added that the business is also placing significant focus on advertising their products and business using the tools available on Facebook and Google to bring traffic to the warehouse.
"I would encourage everyone to utilize the Google My Business platform, which in my opinion is more important to putting your business on the map than an actual website," added Jerry
Keyword searches are commonplace nowadays and being present on Google through the Google My Business platform is seen by Jerry as the perfect way for buyers to find your business.
"Not only are you able to advertise your business, add images, working hours and other relevant information, you can let customers write reviews there. The vast majority of customers will actually read the reviews first before ever talking to you," he said.
Elegant Wholesale Outlet currently has two private groups with over 4,000 members on Facebook and a text group with over 1,000 members.
"As a business owner, you should explore all the forms and facets of advertising and never depend on a single funnel," Jerry said.
The nature of social media is such that you never know who will either see your advertisement or whom the algorithm may choose to suggest your product to. What has been a successful strategy for one week may not be successful the next month. So, it is essential to understand the market dynamics, be consistent and grow with your business.
Growing Your Liquidation Business
The success of your business depends a lot on how much work you are willing to put in. Being successful will have its price and that will probably come in the form of hard work and late nights before you are able to enjoy the fruits of your labor. And this is especially the case when you end up buying merchandise that is faulty.
Elegant Wholesale Outlet buys pallets of manifested and unmanifested merchandise, and the father and son pair learned quickly that every product has its market, including distressed and non-functional inventory. For example, a batch of appliances worth $1,000 was set to be discarded, yet the two took a chance of posting the merchandise on Facebook Marketplace. Before they knew it, a buyer showed up with an offer.
Business is always evolving and you have to stay ahead of the pack. This is why constantly learning about your business and the market is essential. Merchandise that may not seem valuable to you can still hold value for someone else.
Growing with your business also means engaging with your customer base. Not only are your satisfied customers your best advertisement, but they also provide you with valuable information regarding demand and potential products you could sell. Listening to their input is really important.
"You never know who could be your next buyer. When we started out with our first warehouse, we managed to sell merchandise to our mailman who was interested in the business we were doing," Jordan said.
But the operation model is evolving, as he noted.
"Look at our example. We started with driving my truck to the warehouse to pick up pallets ourselves, to now hiring a driver to pick up truckloads of merchandise," said Jordan.
This meant that he had to learn all about freight, how to handle truck drivers, Bills of Lading, and warehouse procedures.
"We have definitely grown, from a couple of pallets we are now dealing with around 15 truckloads per week," Jordan added.
This meant growing as a company, taking on employees, delegating tasks and learning how to operate in a new upscaled model. Buying that number of truckloads also means that the company had to deal with products it had never dealt with before.
A Success Story
Elegant Wholesale Outlet is today's success story. If you are an aspiring business owner, and are thinking of starting a similar business, this is first-hand experience you can use as a model.
You may start with a pallet of merchandise to sell individually and scale up to buy and sell by the pallet or a truckload. There are businesses that have found success in selling merchandise by individual item, while there are others, like Elegant Wholesale Outlet, who have found success selling by the pallet. The choice is yours, but as Jerry Losey says, the most important thing is to start. 
Contact Details
Jerry & Jordan Losey
Elegant Wholesale Outlet
Office: 678-884-7109
Website: ePalletz.com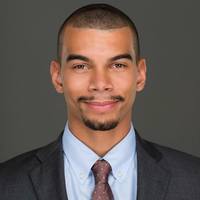 Henley currently works as a sales representative for Direct Liquidation, assisting businesses with product sourcing of liquidated merchandise from the largest retailers in the world. Whether you are looking for a pallet or a truckload Henley is here to help you grow your business.
View Henley's Bio on YouTube.