Understanding How Liquidation Sales Can Benefit Your Business
Last Updated: March 9th, 2020
When you hear the term "liquidation sales", chances are good that you automatically assume that it's a drawn-out process, that very possibly involves a business closing its doors. While that is one definition of the process, there's another, and it can offer some significant benefits to your small business. In this sense, a liquidation sale involves the elimination of inventory that a business either no longer needs or wants, or that needs to be moved in order to make room for other merchandise. You can use these sales to your advantage in a number of ways.
The Benefits of the Online Liquidations
While you can find liquidation sales in the physical world, online liquidation auctions are the better bet. They're much faster, often concluding within a few days, and there's no need to deal with the hassle of fighting crowds, or driving to a distant location just to find out that there was nothing that suited your needs. There's also the ability to buy the lot immediately for a set price, rather than go through the bidding process.
Unique Items at Wholesale Prices
One of the more interesting benefits to your business from liquidation sales is the fact that you can often source inventory that would not be available to you otherwise. This could be anything from name brand electronics to name brand fashion, housewares, health and beauty products, sporting goods and more. Most liquidation sales involve inventory that must be eliminated by either retailers or wholesalers, allowing you to buy hot products for a low price and then offer them to your customers at a discount, or sell them for the regular price and reap the financial rewards yourself.
Large Ranges of Liquidation Products
We've already touched on the fact that liquidation sales can give you access to a range of product types, but you can also benefit from different inventory types, or classifications. For instance, if you were to buy from a traditional distributor, you'd pay full price for new items. However, with liquidation sales, you can buy items that are discontinued, which gives you the ability to appeal to customers who might prefer an older style, or functionality that was previously offered, but was eliminated in newer iterations of a particular product.
You can also buy overstock items – these are products that retailers ordered too much of, and are now being forced to liquidate in an attempt to recoup at least some of their cost. Other potential categories include seconds, as well as consumer returns and refurbished items. As a note, only buy refurbished items if the liquidator provides the refurbishment themselves, and the work is done by specialists, within the liquidator's own facility, to ensure quality.
Shelf-pulls can also be highly beneficial for your store – these are new products that were carried by retail stores, but never actually sold. The product might have some minor scuffs from being on the shelf, but will be in otherwise good condition. Often, these products are in demand, but might have been stocked in the wrong area of a store, or incorrectly labelled or marketed.
Buying Liquidation Lots in Bulk
When working with a conventional distributor, you're locked into buying in bulk. That might be multiple pallets of a single product, or even a full truckload in some instances. This is not a good fit for most small retailers, or online businesses, so they turn to smaller distributors who are willing to deal in lower quantities.
The problem is that those smaller quantities cost a good bit more per unit than buying in bulk. Liquidation sales give you the ability to buy in the quantities you need for your specific business without paying an excessive amount for that opportunity. In many cases, you'll find that liquidation sales can give you access to lower prices than what you'd pay a distributor, often substantially so.
In turn, this gives you the ability to do a number of things within your business, including the following:
Trial Products – Think that your audience might want a particular new product, but you're worried that buying a large supply might leave you with tons of unsold inventory? Liquidation sales can help ensure that you have access to limited runs of a product to test the waters.
Incentives – Whether you want to invest in a loss leader or another type of incentive, liquidation sales are ideal options. You can buy liquidated products for pennies on the dollar in many cases, so that your incentive doesn't break the bank, while still allowing you to encourage more shoppers to enter your store.
Bundles – Bundling products, whether the bundle is comprised solely of items sourced from liquidation sales or you're combining those items with others in your wider inventory, can both drive traffic to your store and deliver additional value to your customers.
In all cases, the cost savings to your business will either offset the loss of using the product as an incentive, or allow you to create additional cash flows into your business.
Not All Liquidation Sales Are the Same
Before we wrap up, it's important to understand that not all liquidation sales are created equal. Some offer access to an incredibly wide range of products and allow you to bid on a lot, or to buy at a preset price. Others can be more confusing and do not have a transparent bidding process. Yet others might not allow bidding at all and may have higher prices than what you would find with other platforms.
In the end, liquidation sales can deliver a lot of value to small businesses. They can give you access to unique products, very low prices, and the ability to generate significant profitability. However, you'll need to choose the liquidator you use with care, as they're not all the same.
Register for an account
It's free to get started. Get access to surplus inventory from top US retailers.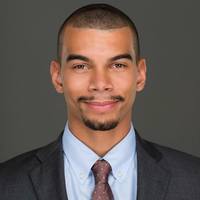 Henley currently works as a sales representative for Direct Liquidation, assisting businesses with product sourcing of liquidated merchandise from the largest retailers in the world. Whether you are looking for a pallet or a truckload Henley is here to help you grow your business.
View Henley's Bio on YouTube.