What are the Easiest Things to Flip for Profit?
What is Flipping for Profit?
Flipping means buying an asset for a short period of time with the intention of reselling it for a quick profit. Although strongly connotated with real estate, anything can be flipped for profit. In this guide, we will talk you through some of the easiest things to flip for profit, that don't break the bank, and that anyone can get involved in without any specialist knowledge or tools.
Defining the Easiest Things to Flip for Profit
Everybody will have a different idea as to what the easiest things to flip for profit are. Someone experienced in fine art and antiques will find it easier to flip those items for profit rather than clothing or tools. Those with plenty of capital will find flipping property and cars a better use of their time than used electronics or toys.
However, for most of us, when we are looking for easy things to flip, we mean affordable, easy to access, quick to sell, and items that don't take up too much storage space. You're not going to need a builders' yard for anything on our list.
For this article, we are going to explore things to flip for profit that fulfil all of the following criteria:
So with these criteria in mind, we have put together a list of the easiest things to flip for profit.
What are the Easiest Things to Flip for Profit?
Clearance Items and Liquidation Merchandise
We've all seen clearance posters for stores that are closing down, clearing out stock or being renovated. This is an opportunity for customers and other businesses to purchase items at discounted prices. This is great merchandise to flip for profit.
Merchandise may need to be cleared, or liquidated, for a variety of reasons. The merchandise could have been previously sold to a customer who then returned it for whatever reason, and can no longer be sold as new. The store may have unsold overstock, or stores may be closing down, renovating, or relocating, necessitating quick sales to clear the shelves.
Clearance items are sold way below their normal retail price in order to make a quick sale. This can be done by simply dropping prices, bundling (think buy-one-get-one-free offers) or can form parts of free giveaways. These aren't the only methods retailers use to sell this merchandise quickly, however.
Look for local liquidation sales or auctions. Retailers with a lot of merchandise they need to sell or remove quickly use liquidation companies and platforms in order to sell this merchandise in bulk. By buying liquidation merchandise in bulk, you are able to acquire a lot of merchandise at once for a low price, allowing you to add value to the items and resell them for profit.
Retail stores aren't the only source of 'clearance' or liquidation items you can come across. You can also buy seized and abandoned items, and more, also at low prices.
Home Appliances

Source: Research Nester, 2021.
Retailers will take away an old appliance when they deliver a replacement. The old appliance is then resold at clearance prices.
Home appliances are always in demand, and used models are especially popular in less affluent areas. Overall, the appliances market is estimated to grow to more than 500 billion U.S. dollars in value by 2023. Major appliances represent a big chunk of this massive market, with more than 300 billion U.S. dollars in sales and close to 700 million units shipped annually.
The most popular household appliances in the United States are microwaves, refrigerators, vacuum cleaners, cookers/ovens, and washing machines with a household ownership rate of more than 78 % across all categories.
Clothing and Accessories
Clothing is always in demand, yet can be bought in bulk cheaply. Families having clearouts often donate or sell clothing by the bagful. Clothing wholesale lots are often sold by the pound, and you'll find them in a variety of conditions. You can buy them from wholesalers, liquidators, charities, or even garage sales.
Clothing and accessories are perfect merchandise for flea markets, thrift/concession stores, and online sales – especially if you're getting brand-name merchandise. This is being borne out by the facts – secondhand clothing is getting easier to sell: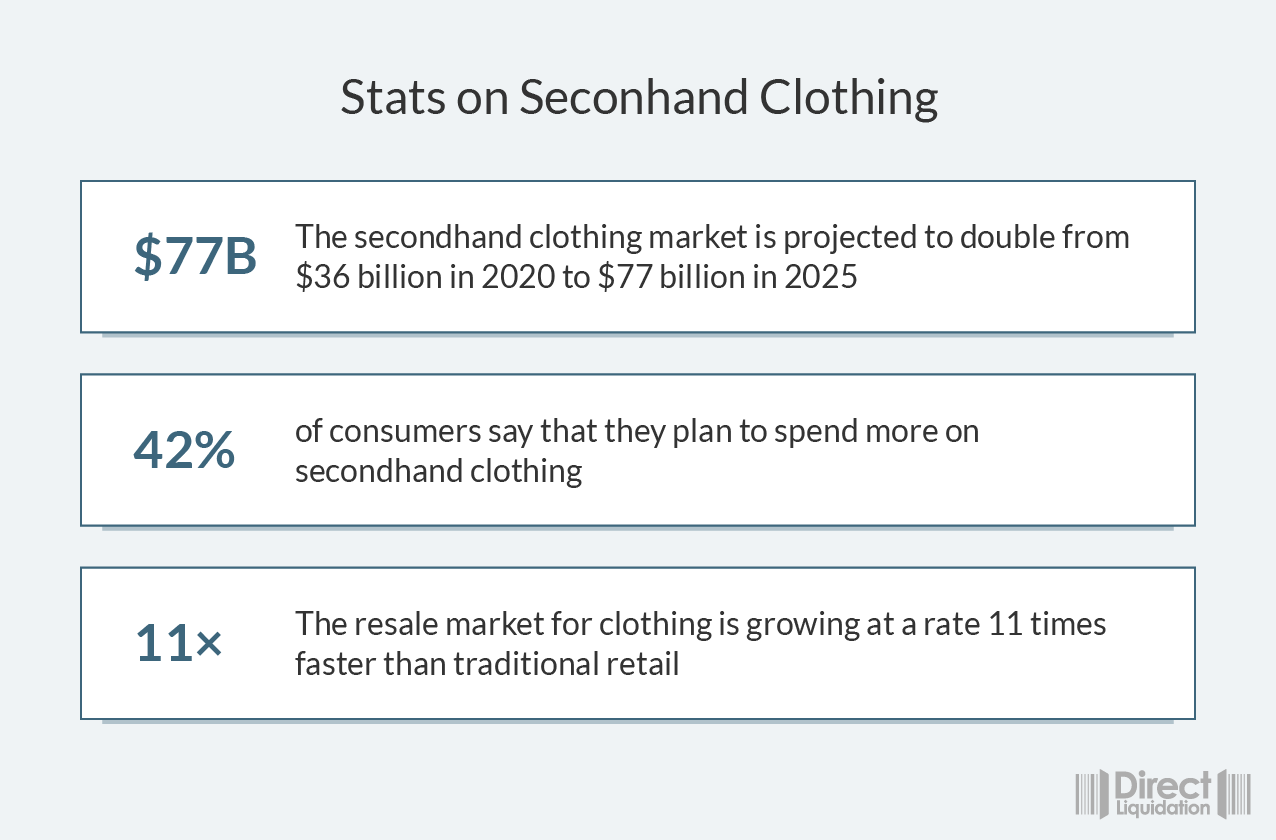 Source: The Philadelphia Inquirer, 2021.
Tools
It is easy to find used tools. Look for them at yard sales, flea markets, pawnshops, and on Craigslist.
Many people try home DIY, and find it's not for them – and as a result, they sell or return their tools after only a few uses.
If you're mechanically minded, tools can be easy to fix. Many 'not working' tools simply need replacement batteries or other simple to do fixes. Getting these tools running again is a great way of adding a lot of value, and greatly helps you to flip these items for profit.
Look for brands like DeWalt, Bosch, Ridgid, Makita, or Milwaukee Tools.
Source: Statista, 2021.
Shoes
In a similar vein to clothing, the second hand shoe market is big business. The market for used shoes is valued at around $1 billion in the US. On top of this, shoes can always be bought cheaply, including from charity/thrift stores, house clearances, and liquidation sales. Women's shoes particularly hold value and sell well both online and locally. List shoes on marketplaces such as eBay or alternatively shoes can sell well at flea markets and swap meets.
Baby Items
Babies always outgrow their items, be it clothing, strollers, changing tables, etc. New parents will always be looking for cheaper alternatives, especially for a first child who has no hand-me-downs. Baby items are the fourth most popular category on OfferUP – which shows that the local market is there.
Check for garage sales, local classifieds, and thrift/consignment stores to stock up on baby merchandise. Bundling can work well with baby items, as new parents will be looking for a lot of this type of merchandise at once.
Electronics
Online sales are particularly suited to compact but valuable items due to the cost of shipping. Electronics are perfect for selling online for this reason. Find used electronics at garage sales and flea markets or from online wholesalers.
If you're handy with electronics (or are friendly with someone that is) and are able to do any repairs to damaged units, such as replacing a cracked screen, you're in the money. Look for non-working units on eBay, they sell cheaply, and you have a project on your hands that can net you a tidy profit.
The market for all types of electronics is growing. As of 2021, the consumer electronics market was valued at $863 billion. By 2031, the consumer electronics industry is expected to rake in revenue worth $1.2 trillion, making this a vibrant and growing market.
Toys
Buying toys to flip for profit makes sense for the same reason as baby items – children outgrow their toys, which means there is always a steady stream of used toys available to buy on the cheap.
As with the baby items – look for quality products, such as wooden toys. Cheaper plastic toys will be harder to resell, as they are inexpensive to buy new anyway.
Furniture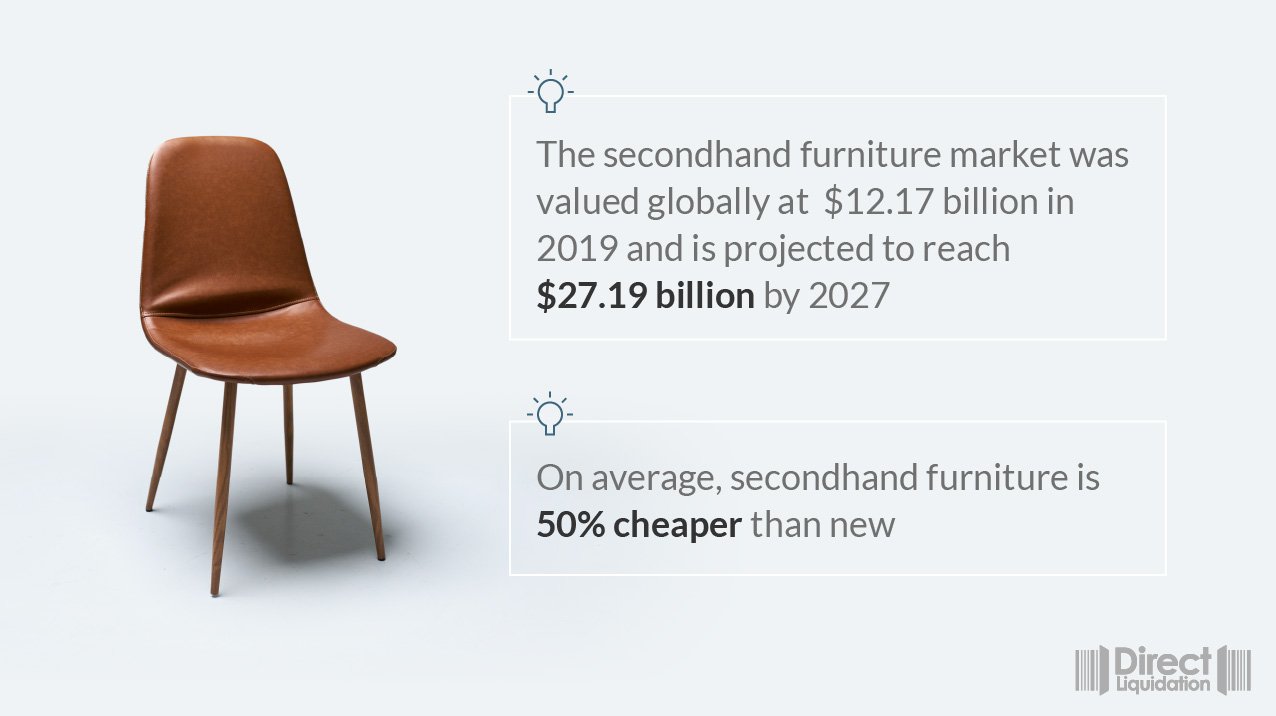 Source: Mordor Intelligence, 2020.
The market for second-hand furniture is estimated to grow from $9.96 billion in 2017 to $16.55 billion by 2025, with living room furniture constituting a 30.4% share of the total. Several factors explain this enormous growth. According to a survey conducted by Statista in 2019, only 50% of respondents said they preferred to buy new.
Recent economic and financial hardships have made consumers more careful with money, leading them to prefer more affordable options for furnishing their homes. There are also environmental concerns to take into account, as many consumers realize the environmental costs of buying new.
When buying furniture to flip for profit, remember that quality sells. Stay away from plastic, and buy hardwood wherever possible. Look for house clearances as an ideal source for good-quality used furniture.
Take Advantage Of Seasonal Merchandise
If you have the storage capacity, consider stocking up on seasonal products when they are not in demand and then sell them during their season. Certain kinds of products are especially sought after at particular times of the year, for example, summer or winter clothing, easter and Halloween decorations, and toys and games at Christmas. The end of the season is perfect for sourcing seasonal products at affordable prices. Look for clearance sales or shop on liquidation websites.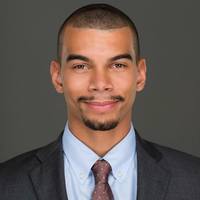 Henley currently works as a sales representative for Direct Liquidation, assisting businesses with product sourcing of liquidated merchandise from the largest retailers in the world. Whether you are looking for a pallet or a truckload Henley is here to help you grow your business.
View Henley's Bio on YouTube.