Resale 101: Understanding Liquidated Products
Now that you understand the basic idea that buying liquidated products to resell can be profitable, we will help you explore what these products are, why they have been liquidated, and what potential they have to earn you money.
Where Do Liquidated Products Come From?
Customer Returns
Each year, customers across the country return 30% of online purchases and 8.9% of brick-and-mortar purchases to some of the biggest retailers in the United States for a number of reasons. 23% of products are returned because the buyer received a wrong item. 22% of products are returned because the buyer expected the item to look different than it actually does. In other cases, customers are simply using the money-back guarantee or free return policy. Sometimes, merchandise is returned completely unopened, and in its original packaging.
Whatever the reason for these returns, they have the potential to quickly mount up and cause storage problems for retailers. To avoid these problems, retailers turn to liquidators to clear their back room and warehouse shelves and recoup some money back on their investment. The returned items, and some other lines of shelf pulls or overstock, are sold in bulk through liquidation companies like Direct Liquidation, which are capable of handling high volumes of merchandise.
Overstock
The term 'overstock' applies to products that retailers have over-ordered. Ordering stock is never an exact science, and sometimes retailers are left with too many products and not enough space to accommodate them. This is particularly the case with seasonal products, when the season comes to a close and stores are left with products that are no longer desired. The term can also apply to older electronic products; when newer models are released, older models are discontinued in stores and the remaining stock is often liquidated at a discounted price. 
In general, overstock products are either new or display models that are no longer needed. If you're on the lookout for overstock seasonal products, check your favorite liquidation marketplace as that season comes to a close. For Summer products, you should start looking in October and November; for Christmas seasonal stock, start your search in January and February, etc.
Closeouts
Closeouts are products from stores that are closing or being restructured. In general, retailers don't have space, either in-store or in their warehouses, to absorb these products into other locations. Instead, they sell these products through liquidators for a discounted price. As with the case of overstock merchandise, closeouts are brand new products that can be bought for low wholesale prices, oftentimes from desperate sellers who need to offload these items, fast.
Regardless of the origin of the liquidated merchandise, it can provide you with some valuable opportunities to source quality stock at low prices for your business.
In What Conditions Will You Find Liquidated Merchandise?
Besides the different origins, liquidated merchandise comes in a variety of conditions from brand new and like new, to tested not working. Each of these conditions brings its own advantages and opportunities. 
Untested Customer Returns
These are products that have been sold to an end user and then returned, as we have discussed above. No testing or repairs have been attempted and the packaging may be in a variety of conditions, including: new, opened, distressed or missing completely. Items may have missing accessories, cables, documentation, etc. You need to plan for this. To resell these items, you may need to buy these missing components to have a chance of generating interest.
Based on our experience handling customers returns and refurbishing millions of products annually, this inventory typically has a 75% plug and play success rate. However, make sure your expectations are properly set, as these items are sold "as is", with cosmetic and operational conditions not guaranteed.
Brand New
These products represent overstock or closeout merchandise, A brand new product is in retail ready condition and shows no cosmetic defects. Brand new stock comes in original manufacturer packaging, is still factory sealed and has never been opened or used. This is prime retail-ready inventory. As the product is new, it will retain any original manufacturer's warranty.
Like-New (Open-Box) or 'Tested Working'
'Like-new' items are products that have been verified to be in their original condition. Even though the product itself may not come with its original box, the actual product has no defects. These items are great for retailers that sell items outside of original packaging, like thrift stores, or for market niches specialized in "like new" or unused products. These items are in fully working condition and show no damage, but the packaging may need to be replaced.
Tested Not Working
Tested not working products have been submitted to preliminary testing and failed a technical functionality and/or physical condition test. No repairs have been attempted on these products. The packaging may be in a variety of conditions, including: opened, distressed and/or missing. Some units may lack essential components, accessories and documentation.
These items are likely to be customer returns, items that were damaged during transit, or items that have stopped working while still under warranty, and returned to the store.
Based on our data, items labeled "not working" have a moderate chance (30-60%) of being restored and may be incomplete or missing some parts. This inventory can likely be repaired with firmware upgrades, software fixes, hard resets, and parts harvesting/swapping. Oftentimes, these repairs are labor intensive and require skilled technicians, so you want to be sure that the end resale value of the product will still exceed the investment or cost to repair the item.
Tested Not Working (Salvage)
Products in this category have gone through general repairs and failed a technical functionality and/or physical condition test. The packaging may be in a variety of conditions, including: opened, distressed and/or missing. Units may lack essential components, accessories, and documentation.
Salvage items are usually only good if you are looking for specific parts for repairing other items. Harvested parts from several of these damaged items can be utilized to make one working product, if you have the skill or time to do this.
Tested Not Working (Scrap)
These products have gone through extensive repairs and parts harvesting and have failed a technical functionality and/or physical condition test.
Scrap inventory may contain some functional parts, but may also be missing major parts and internal components. Scrap inventory may be used for parts harvesting, but will provide less working components than 'Salvage' units.
Always Look for a Manifest
As you can see, the condition of the merchandise you'll find varies greatly, and is an important factor in your decision making. So where can you find out more about product conditions before you make a purchase?
When looking at a pallet of goods, we recommend that you always look for the manifest. This is a packing list that shows you what is inside each pallet and how many units of each product there are, as well as the condition of the merchandise. This will allow you to do some calculations based on the cost, estimated shipping fees, and any storage fees you might have at your end, and then the final sale cost you can expect when you resell them. What's left is your profit. The more the profit you calculate on a pallet, the better that pallet would be for you to buy.
And, if you feel adventurous, there are always unsorted general merchandise lots, where you will pay even less compared to the retail price of inventory. Although you will have to do so without a manifest, you could potentially recover your investment with a handful of sales if the lot contains completely unopened, or high-value items.
Don't forget that even non-working products have value – there will always be customers for spare parts and accessories, especially for items that cost a lot to replace.
Now that we have helped set your expectations for the varied condition of liquidated products, and how you can use manifests to guide your investments, we will walk you through the process of developing a business model.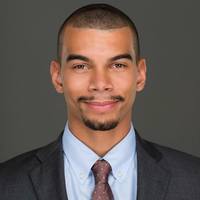 Henley currently works as a sales representative for Direct Liquidation, assisting businesses with product sourcing of liquidated merchandise from the largest retailers in the world. Whether you are looking for a pallet or a truckload Henley is here to help you grow your business.
View Henley's Bio on YouTube.