Reviewing The Top Online Dropshipping Companies
You love the idea of making money by selling various products but you would like to stay away from the hassle of purchasing, storing and shipping the products. Dropshipping seems to be the right fit for you. You wouldn't have to stock or own the products you sell; instead, you would like to find the dropshipper that can connect you to third-party sellers, which in most cases would ship the product directly to the customer. You would only act as an agent fulfilling a customer's order.

The Dropship Model. Via: Entrepreneur Hub
To run a successful dropshipping business it is best to partner up with reputable, established dropshippers who stock their inventory, collect your orders and transfer them to your partners that would then ship the ordered products directly to your customers.
But, before plunging into the business head first, take time to read through this list of the established dropshippers that could facilitate your progress to running a successful business. We have compiled key information and reviews for you here. Statistics and pricing are correct as of the time of publication.
Inventory Source

Website: http://www.inventorysource.com/
Alexa Rank (USA): 34,793
Product Sources: 150+ suppliers Worldwide
Specializations: The most popular categories are Survival, Tactical & Camping, Adult Products & Lingerie, Consumer Electronics, Fishing & Hunting, Bath, Body, & Fragrance, Vitamins & Supplements, Pet Products & Supplies, Baby, Kids, & Toys and Fashion Apparel & Jewelry.
Service Pricing: Inventory Source offers free membership. However, it has limited options. Inventory Source divides its services into two categories: Inventory Automation and Order Automation. Inventory Automation consists of three plans priced at $50, $150 and $300 per month. Order Automation or Full Automation packages are priced at $175, $275 and $400 per month, depending on the options.
Inventory Source Review
The company boasts thousands of customers since 2003. It claims that it takes the middleman out of the equation, enabling sustainable online businesses.
Pros: The company offers full automation and access to a supplier directory of over 150 suppliers. The list of integrations includes companies such as Walmart, Amazon, Rakuten, Ebay, Sears and many more. According to customer reviews, Inventory Source provides responsive customer service while the automation process saves time and effort.
Cons: In general, users were put off by higher package costs, and the fact that, in addition to the monthly charges, you have to pay additional charges for access to every supplier.
Doba
Website: https://www.doba.com/
Alexa Rank (USA): 31,440
Product Sources: Doba boasts a database that includes over 2,000,000 products from over 200 suppliers. In order to deliver products from the Chinese marketplace, the company has also recently partnered with Made–In–China.com.
Specializations: With over 2,000,000 million products on offer, the hottest products come from the Apparel, Automotive, Books, Electronics, Entertainment, Health, Home, Kids and Sports categories.
Service Pricing: The Basic service package starts at $29. There are three other options: Advanced ($69), Pro ($249) and Enterprise, for which the company urges you to contact them, as it keeps the price of the package undisclosed.
Doba Review
Doba not only acts as a middleman bringing manufacturers and retailers into one marketplace, but also as a services and solutions provider to people looking to earn extra using a drop shipping platform.
Pros: The majority of the praise for Doba is due to its website functionality and user-friendliness. The integration level is significant, making for easy listing of products. You are also able to keep close track of your inventory.
Cons: In addition to pricey services, Doba makes it harder for users to compete on global platforms as the products are also quite expensive. While some claimed that the service is profitable if you possess the adequate knowledge, the majority is not as satisfied with the platform. In addition, a lot of user complaints can be found online regarding the customer service.
Dropship Direct
Website: https://dropshipdirect.com/
Alexa Rank (USA): 64,149
Product Sources: Dropship Direct claims to offer over 100,000 unique products, representing over 1,100 brands worldwide. The company provides products for over  50,000 online retailers represented in 46 countries.
Specializations: Dropship Direct divides its products into 10 categories: At Home, Health/Beauty, Sports, Outdoors, Gifts, Automotive, Apparel, Electronics, Our Brands and New Products.
Service Pricing: Membership at Dropship Direct is free of charge.
Dropship Direct Review
Besides its 100,000+ unique products, the company claims to provide inventory storage, pick-and-pack drop ship services and turnkey e-commerce click-and-mortar management, and enables retailers to push products into the majority of online sales channels.
Pros: Unique products and free services make the top of the list. In addition, Dropship Direct offers "blind shipping", meaning no suppliers will be mentioned in the delivered product.
Cons: While the website is pleasing to the eye, some have questioned its functionality. In comparison to other similar services, Dropship Direct does not offer any research tools. An additional downside is the slow customer service as users claim the orders are often late and customer support is hard to reach. While claiming that the company allows for easy push of the products to global platforms like Amazon, some users have found the process lacking.
Sunrise Wholesale Merchandise

Website: https://www.sunrisewholesalemerchandise.com/
Alexa Rank (USA): 59,112
Product Sources: The company, founded in 1999, partners with seven dropship suppliers providing over 20,000 wholesale dropship products that are delivered within the United States and Canada.
Specializations: Sunrise Wholesale Merchandise has a large list of product categories. However, the company highlights categories such as wholesale electronics, apparel, gifts, home decor, bulk buys, tools, toys, and garden.
Service Pricing: The monthly membership fee costs $29.95. However, the one-year fee is $99, making it a better option. The company will charge a 20 percent fee on restocking any non-defective products returned by your customers.
Sunrise Wholesale Merchandise Review
With a smaller inventory compared to other dropshiping companies, Sunrise Wholesale Merchandise still manages to deliver a mix of solutions at lower cost.
Pros: The relatively low cost of yearly membership is a plus and, together with wholesale prices the company claims to provide, it seems like a winning combination. There is also a large variety of products to choose from, and the company claims to have the products delivered within 5 to 10 days after leaving the warehouse.
Cons: While the variety of products is a plus, the same can't be said to the size of the inventory, if you compare it to millions of products offered by some other drop ship companies. Also, despite claiming wholesale prices, some items are more expensive compared to the competition leaving not much room for profit. Customer reviews show that prices are not competitive and adding shipping costs makes some of the products more expensive than retail. The company's customer services received even worse reviews due to its slow response time and "unprofessional and irresponsible" representatives.
Buy Walmart Liquidation Pallets
Wholesale2b

Website: http://www.wholesale2b.com/
Alexa Rank (USA): 58,896
Product Sources: The company sources products from over 90 suppliers.
Specializations: Wholesale2b claims to be the "one stop shop" for all dropship needs, providing products data, tools and services with over 100 categories and 1.5 million products.
Service Pricing: Wholesale2b offers free registration allowing you to review the company's offering and services. Plans include eBay Dropship ($24.99 per month or $99.99 per year), Amazon Dropship ($37.99 per month or $287.99 per year), Dropship Website ($39.99 per month + a $47 set-up charge or 299.99 per year). It also offers Dropship Feeds service for $24.99 per month or $149.99 per year.
According to the website, Wholesale2b has added two additional plans, the Do It Yourself plan for $67 per year and the All Inclusive plan for $82.99 per month or $599.99 per year.
Wholesale2b Review
The service has a huge variety of products and services on offer, with adequate tools to help you run a successful business.
Pros: A huge inventory and tools for your dropship business. It integrates with the global platforms like eBay and Amazon and the service builds your website in such a way that you don't have to place orders yourself, as it does it for you.
Cons: Contacting the customer support service is complicated and takes time. The customer service has received bad reviews online. However, a number of users also noted that coupling the product prices with the prices of shipping, the profit margin sinks significantly.
Megagoods

Website: https://www.megagoods.com/
Alexa Rank (USA): 50,347
Product Sources: Megagoods is a direct supplier that owns and stores all the products it offers.
Specializations: The company is a distributor of consumer electronics specialized in drop ship services.
Service Pricing: The company charges a one time fee of $14.99.
Megagoods Review
Megagoods has been praised as one of the services with the lowest cost that could be a great choice for clients specializing in the consumer electronics
Pros: The biggest pro is the price of the service, which offers a simple user-friendly website without much clutter. With its 2,000 products on offer, the company also focuses on quality over quantity. The products are priced reasonably low as the company is a direct supplier that owns and warehouses all the products it offers. Additionally, the company offers free shipping on selected items.
The company's customer support has also received positive reviews due to the fast response times and agents that provide the right information.
Cons: While the website is simple, its lacking some analytics features as well as integration features is a downside. This means that once you receive an order it is not processed automatically, but you have to log into your account and place the order before it is shipped.
While the fact that the company owns and stores its products keeps the prices down, having access to only 2,000 products is also a downside.
The membership fee is a positive also, but there is a catch: there are additional fees such as a handling fee of $1.50 and a 20 percent charge for restocking.
National Dropshippers

Website: https://www.nationaldropshippers.com/
Alexa Rank (USA): 396,916
Product Sources: National Dropshippers offers a wide range of products from several manufacturers and distributors.
Specializations: The company has no specialized niche market but offers over 250,000 products from a large number of categories and subcategories.
Service Pricing: The pricing is divided into several packages, some of which are being discounted currently. The Annual Wholesale Membership Fee has a 70 percent discount currently and is at $89.88 for a year. The Semi-Annual Wholesale membership is 60 percent off and comes at $59.94. The Quarterly Wholesale membership is $44.97 with a 40 percent discount and the Monthly Wholesale Membership is $19.99 with a 20 percent discount currently.
National Dropshippers also offers a Lifetime Membership With No Recurring Payments, priced at $199.
It also offers an Ecommerce Web Store package for $299 one-time fee plus $19.99 monthly fee. This package currently comes at a 70 percent discount.
National Dropshippers Review
Based in Manchester, New Hampshire, National Dropshippers has been operating since December 2002. The company itself claims to offer thousands of different products from several manufacturers and distributors with product prices ranging from 33 percent to 66 percent below MSRP.
Pros: The product selection and the service pricing has to be at the top of the lists of positives. But the service also has more good features like tracking information on the orders of your customers, a great customer support as well as the ability to export products to a shopping site or a marketplace.
Cons: On the downside, the company has no informational resources that could help their clients better understand the dropshipping business. It also offers no refunds and there are no tools to manage the inventory, and you are not notified when you are running low on stock. The automation service is only available for users opting for the E-commerce Web Store package.
Buy Pallets of Walmart Customer Returns
Dropshipper.com

Website: https://dropshipper.com/
Alexa Rank (Global): 2,141,308
Product Sources: Boasts probably the largest inventory among the dropshipping companies with over 1.7 million products currently from over 890 suppliers.
Specializations: With over 400 categories the company has no specialized niche market.
Service Pricing: Dropshipper.com offers three membership plans simply named Plan A, Plan B and Plan C.
For Plan A you have to pay a one-time fee of $99. Plan B comes with a $25 monthly fee while Plan C is priced at $49 per month.
Dropshipper.com Review
The company prides itself in quantity and easily has the most products on offer compared to others. While it currently lists over 1.7 million products, it reaches up as far as over 3.5 million.
Pros: The variety and the sheer quantity of products on offer is a positive in itself but, on top of that, the company provides inventory monitoring services that are updated several times during the day. The orders are processed quickly (within 24 hours) and the delivery ranges from 5 to 15 days.
Cons: Chances of making a profit with Dropshipper.com are severely hampered by the product pricing which is above most of the other similar services. The company also lacks Amazon integration and you can't export products to your website.
Dropshipper.com's customer service, however, has received very bad reviews as the company can very rarely be reached by phone and the live support feature is rarely functional. Some of the customers have even claimed that they never received an answer to a general inquiry.
Oberlo

Website: https://www.oberlo.com/
Alexa Rank (USA): 2,228
Product Sources: Due to the nature of the service, it sources products all over the world.
Specializations: The company specializes in providing customers with the ability to source dropshipped products to the Ecommerce store using its app. The company focuses on importing products from AliExpress and is made for Shopify.
Service Pricing: Oberlo offers three different packages for its members. Starter package is free of charge while the basic package costs $29.90 per month and the Pro package costs $79.90 per month.
Oberlo Review
Unlike dropship companies, Oberlo is actually an extension, an app that helps you import products from various dropship companies to your website.
Pros: The service offer a plethora of options and the package pricing is on par with the best. Some of the services include product customization, shipment tracking, sales tracking and you can switch your supplier if you find one offering a better price of the item you are selling.
The company offers a lot of educational material through its blog and its customer service is praised for its responsiveness and insightfulness.
Cons: While the app/service enables you to import products to your webstore, some customers have complained that at times the app imports the wrong product details or misplaces product details.
While it claims full automation, you still have to place the order yourself when you receive an order from a customer.
Alibaba

Website: https://www.alibaba.com/
Alexa Rank (USA): 401
Product Sources: Alibaba.com is a platform enabling suppliers around the world to reach customers around the world.
Specializations: While it offers hundreds of millions of products divided into over 40 categories, the ones highlighted are consumer electronics, machinery, automobiles & motorcycles, home & garden, apparel, beauty & personal care, packaging & printing and sports & entertainment.
Service Pricing: Alibaba.com has several membership options. One is a free option while those looking to become global suppliers have three Gold Supplier Membership options available: Basic, Standard and Premium. The company, however, does not disclose its fees. It does say that all companies based within Mainland China are required to join as Gold Suppliers
Alibaba Review
Probably the most well-known of the names on this list, Alibaba is one of the biggest companies in Asia and has some of the largest listings of Chinese dropshipping suppliers.
Pros: The platform offers access to global markets and cheap products manufactured mainly in China. The platform offers a large number of suppliers and products that can be ordered in any quantity. The platform is lauded for easy navigation and purchase options.
Cons: While suppliers from Mainland China have to operate under its paid membership options and the company verifies the businesses, number of customers have reported scams and paying for products that have never been shipped to them.
In addition, customers report lower quality of products and longer shipping times.
Worldwide Brands
Website: https://www.worldwidebrands.com/
Alexa Rank (USA): 37,140
Product Sources: The company's databases boasts over 9000 suppliers.
Specializations: Worldwide Brands offers the possibility of sourcing suppliers of all sorts: drop ship, light bulk, wholesale, liquidation or import wholesalers.
Service Pricing: The service charges a $299 one-time fee for Lifetime Access. It also offers an Easy Pay Plan and charges you $99 upon registration and two additional monthly payments of $110 each.
Worldwide Brands Review
Claimed to be the world's largest directory of dropshippers and bulk distributors, Worldwide Brands enables easy access to an extensive list of suppliers.
Pros: The size of Worldwide Brands directory is extensive and a great positive for the company. It is constantly being expanded with new suppliers. The company's customer support team has been praised for their service and the company has been lauded for its return policy. Another advantage is that memberships last a lifetime.
Cons: While the membership does last a lifetime, some have complained that $299 for a directory is too much as you are not given any additional perks. Some customers also noted that in-demand items were priced higher than comparable listings on global platforms like eBay or Amazon.
Beyond Dropshipping
Venturing into the online sales business for the first time can be a daunting task, and dropshipping seems like the easiest way to handle it. Having thousands of products at your disposal and access to a number of suppliers in one place, with you not having to handle the shipping can seem like the perfect way to go.
However, as you have seen from the reviews above, a lot of customers point out the slim profit margins, merchandise prices that can sometimes be higher than retail. This hurts your competitiveness and leaves you spinning our wheel in one place without ever moving forward. So what is the solution you might ask? Well, having a different approach to sourcing merchandise, and leaving dropshipping behind is the answer.
You would still purchase from the comfort of your home, from a large number of sources, and while you would have to handle the listing of the products as well as their shipping, but the low purchase price would leave enough profit margin to cover the additional effort you've put in. How is that possible you might ask again? Simple, do some research on liquidation companies, find a reputable one and look around, especially for those that offer 'new' closeout and overstock items you can immediately re-sell, such as Direct Liquidation, a goTRG company. You might be surprised at some of the goods on offer.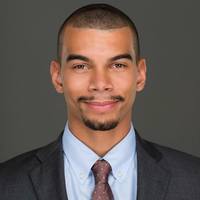 Henley currently works as a sales representative for Direct Liquidation, assisting businesses with product sourcing of liquidated merchandise from the largest retailers in the world. Whether you are looking for a pallet or a truckload Henley is here to help you grow your business.
View Henley's Bio on YouTube.