Why Source Products from a Number of Wholesale Suppliers?
The worst fear for a small business, retailers or people selling merchandise on websites like Amazon or eBay is running out of stock during a hot season when sales and demand for the products you offer are through the roof.
This can easily happen if you only stock up from one source. Although wholesale suppliers buy merchandise in large quantities, it can easily happen that during a very busy season the wholesaler runs out of stock for a certain period. This can especially be the case with seasonal goods that are on sale in the summer and gone with the first signs of fall. In order for you to keep providing your online customers with the requested merchandise, you have to have a steady supply all year round or get a large storage space that can hold enough merchandise to cover your yearly demand.
If, for example, you are looking to offer summer clothing to your customers during the entire year, regardless of the season, you should either purchase large quantities of summer clothing during the season to last you throughout the fall, winter and spring.
Even then there are no guarantees you'd be able to cover possible demand. However, to give yourself the best chance of avoiding such a situation, you should form ties with a number of wholesale suppliers and also look for other ways of sourcing your merchandise, to make sure you are fully covered.
Where Can You Source Stock?

Advantages of Multiple Sourcing. Via SlideShare
If you are serious about your business, you must have already done market research as well as source research. You should have come across wholesale suppliers, drop shippers, liquidation companies or liquidators and you can't exclude manufacturers because they will also offer products directly to retailers or individual seller through certain terms or through their 'boutique' shops.
What are The Differences?
Every source mentioned above is a viable option, but wholesale suppliers seem to be the favorite choice for many who buy wholesale products to sell online. It is not hard then to see why there are over 400,000 wholesale establishments in the United States alone and why their combined annual sales hit $8 trillion.
Wholesale suppliers will buy stock in large quantities from manufacturers at very cheap prices per unit and then resell these products in wholesale pallets to retailers or individual buyers. The negative side is that there are usually minimum purchase requirements. However, if you manage to get a long-term contract with a wholesale supplier, you can get more flexible and favorable terms. But, for the reasons noted above, you should look to form ties with a number of wholesale suppliers, not only one. Or you could even strike deals with other sources, like drop shippers who will distribute products they own after you have made the sale. But although you don't need a storage space, the drop shippers' fees mean your profit margin is slim.
Since we are looking into the example of clothing as a seasonal product that could have limited availability in the off season, there is another way to purchase or stock up. Pin down the season-ending dates, make sure you visit every store you can during the seasonal sales periods. These are the turn of the season periods when retailers are looking to shed all the "old" merchandise to free up shelf space for the incoming collections. Buying directly from retailers in such a way will allow you to avoid the wholesale suppliers. However, these wholesale suppliers are usually the ones that snap up merchandise on sale by the truckload.
This is why a tight business relationship with a number of wholesale suppliers can be beneficial for you. Wholesalers reward their loyal customers and you could negotiate with your source to notify you when a batch of merchandise you are interested in is about to be delivered to the wholesaler. You could also look to secure the right to make the first bid and buy the merchandise if it is the exact stuff you are looking for. Having such ties and options at multiple wholesale suppliers will significantly reduce the possibility of missing out on products or running out of stock.
Another source to look into are liquidation companies that are gaining in popularity. Liquidators work with retailers or manufacturers that are looking to get rid of overstock, and the products sold by liquidators are usually priced well below wholesale. In terms of advantages over other sourcing options mentioned, liquidators' prices will provide you with the largest potential for profit.
These conditions are achieved through exclusive contracts with retailers or manufacturers that not only ensure ample supply of products, but also guarantee the high quality of the products. This is an important advantage, since a lot of wholesale products or liquidation merchandise sold are refurbished products or customer returns. The confidence in the quality of refurbished products sold at these auctions is reflected through at least a 90-day warranty given by top liquidators. In terms of refurbished electronics, whether these are smartphones, laptops or any other electronic gadget, manufacturers don't like when these products return to the shop too often. This costs them money, time and the reputation they have been building over the years. For these reasons, products are put under a series of strict tests to ensure that each item is working as new.
In the end, you should also look to form ties directly with the manufacturers. This way you'll be able to get the best prices. However, the minimum orders are usually very high, so if you are only moving smaller quantities of merchandise, this might not be the option for you. Nevertheless, if your operation is handling large quantities of goods, ensuring you are always well stocked and ready for any demand spikes, forming ties with manufacturers directly would be the best option.
Whichever source you choose, it is always good to keep several options in reserve to make sure you never run out of stock.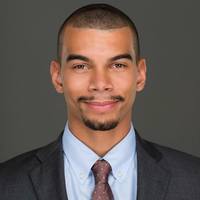 Henley currently works as a sales representative for Direct Liquidation, assisting businesses with product sourcing of liquidated merchandise from the largest retailers in the world. Whether you are looking for a pallet or a truckload Henley is here to help you grow your business.
View Henley's Bio on YouTube.