What is Liquidation?
'Liquidation' means converting property or assets into cash or cash equivalents by selling them on the open market. In the context of retailing, the term 'liquidation' refers to the selling off of surplus inventory. This surplus merchandise is typically palletized and sold by the pallet or truckload to companies who resell this merchandise to end users.
Popular Types of Liquidation Merchandise
Customer Returns
A customer return refers to a product that has been bought by a customer, either in-store or online, and subsequently returned. This could be for a number of reasons such as buyer's remorse or the item not working.
The customer returns market continues to grow, especially for online purchases. Estimates suggest that online purchases have a 30%+ chance of being returned. A significant percentage of online buyers (19%) go as far as ordering several versions of the same product to then choose one and return the others.
Let's look at ecommerce customer returns in numbers:
20% received a damaged product
22% received a product that looked different from the online listing
23% received the wrong item
35% stated other reasons
At least 45% of returns are completely unused products
And what about by category?
Ecommerce return rates in the US by category;
Clothing/Shoes 56%
Electronics 42%
Accessories/Jewellery 30%
Health & Beauty 22%
Entertainment 21%
When a product is returned, if it can not be put back on the shelves (or listed online) the retailer is left with no choice but to liquidate it.
Source: Allied Market Research, 2020.
Overstock
Overstock merchandise has never been sold to customers. This happens when a product does not sell quickly enough leaving a retailer with non performing product clogging up their storage space. This forces the retailer to liquidate it to make room for newer or better selling products.
Overstock costs businesses more than $1 trillion worldwide in lost earnings, due to:
lost space for new items
the administration and logistics involved in moving this merchandise
lost revenue due to liquidating it below retail price
The main reasons merchandise becomes overstock are seasonality and version upgrades.
Source: Deloitte, 2021.
Overstock is brand-new and can be a great way to acquire inventory below retail. The caveat is it became overstock because it is not performing. When buying this merchandise you need to ensure you have a reliable plan to move this inventory.
Shelf Pulls
Shelf pulls are products that have been on the retail floor and have not sold, necessitating liquidation. These items end up unsold for various reasons including end-of-season merchandise and items outdated by version upgrades, as well as end-of-line products that the retailer will not be replacing.
Shelf pulls, as the name suggests, have been on the shelves, handled by the public, and may have been display models. Unlike with overstock you can expect a small chance of damage, particularly to packaging. Although the likelihood of this damage is typically less than 5%, occasionally it can reach as high as 10%.
Closeouts
Closeouts are merchandise liquidated due to stores going out of business, moving, or needing renovation, where clearing out the shelves and storage space is necessary. As a result, closeout merchandise will either be shelf pulls or overstock, depending on whether the items have come from the retail floor, or storage.
As the pandemic damaged the economy and kept people at home, A record 12,200 stores closed in the US in 2020. That number is set to reach another 10,000 in 2021. All of these stores will need to relocate or liquidate their merchandise as closeouts.
Even once the effects of the pandemic wane, the pressures of moving to eCommerce and general changes to shopping trends mean still more stores will close. Roughly one in every 11 stores will close in the next five years, keeping closeouts a major category in liquidation in the years to come.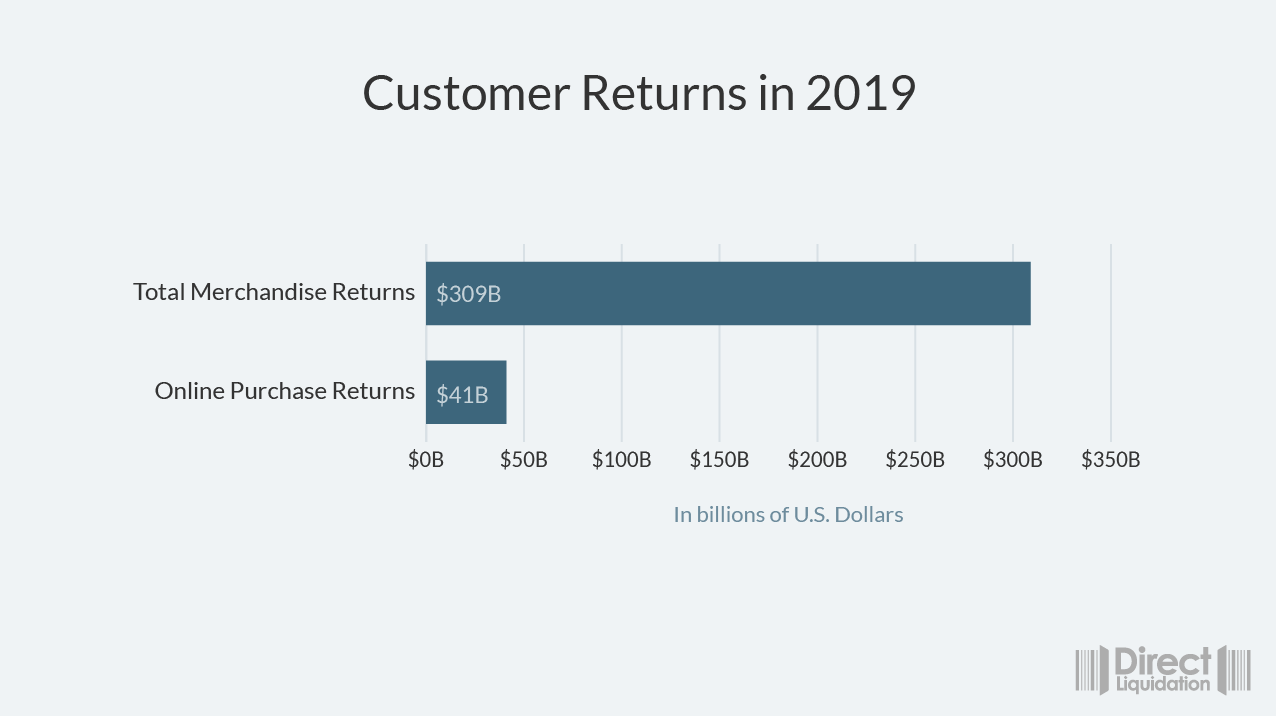 Source: GlobalNewsWire, 2019.
Advantages of Buying Liquidation Merchandise
Customer returns and overstock merchandise is less expensive to source than brand-new merchandise.
You can start with a small investment and scale a liquidation business at your own pace.
Inventory can be purchased directly from large retailers like Walmart, Lowe's and Sam's Club. The merchandise comes from a trusted supplier and in a steady stream.
Liquidation inventory offers great value to people who have the ability to invest time in their merchandise doing such things as repairs, repackaging and re-accessorizing to increase their resale value.
Where to Source Liquidated Merchandise
If you want to cut down on both merchandising and shipping costs, your best option is to find a liquidation company with warehouse locations near you.
A good place to start is by searching Facebook for liquidators. You can find out which companies are closer to you, what they offer, and customer feedback, all in one place.
Facebook Groups also offer a space where business owners can discuss what products they are looking to source, allowing for interaction from local liquidators that can supply them.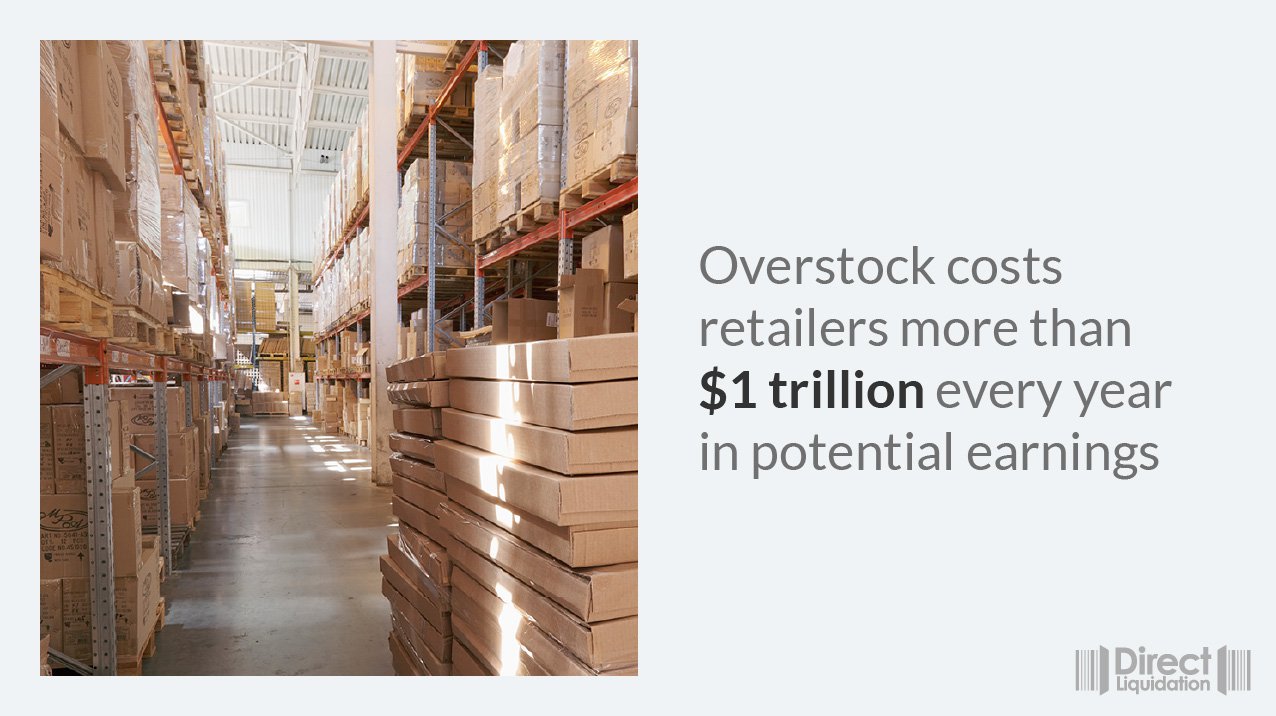 Source: Shopify, 2020.
More ideas to help you source liquidation merchandise:
Create a LinkedIn profile and allow liquidation businesses to contact you with their surplus merchandise.
Search for local auctions of: seized and forfeited cargo, government surplus, unclaimed merchandise, unclaimed airport luggage, abandoned freight, and storage unit auctions.
Approach traders at the end of trade shows – many will not want to take their display items back with them, offing you the opportunity to make an offer to take them off their hands for a good price.
If you hear of any store closures or relocations in your area, offer to buy their closeout inventory
Another key way to source liquidation merchandise is through online liquidation websites. These websites offer you the chance to purchase liquidation merchandise by the box, pallet, or truckload through either a buy-now or auction format.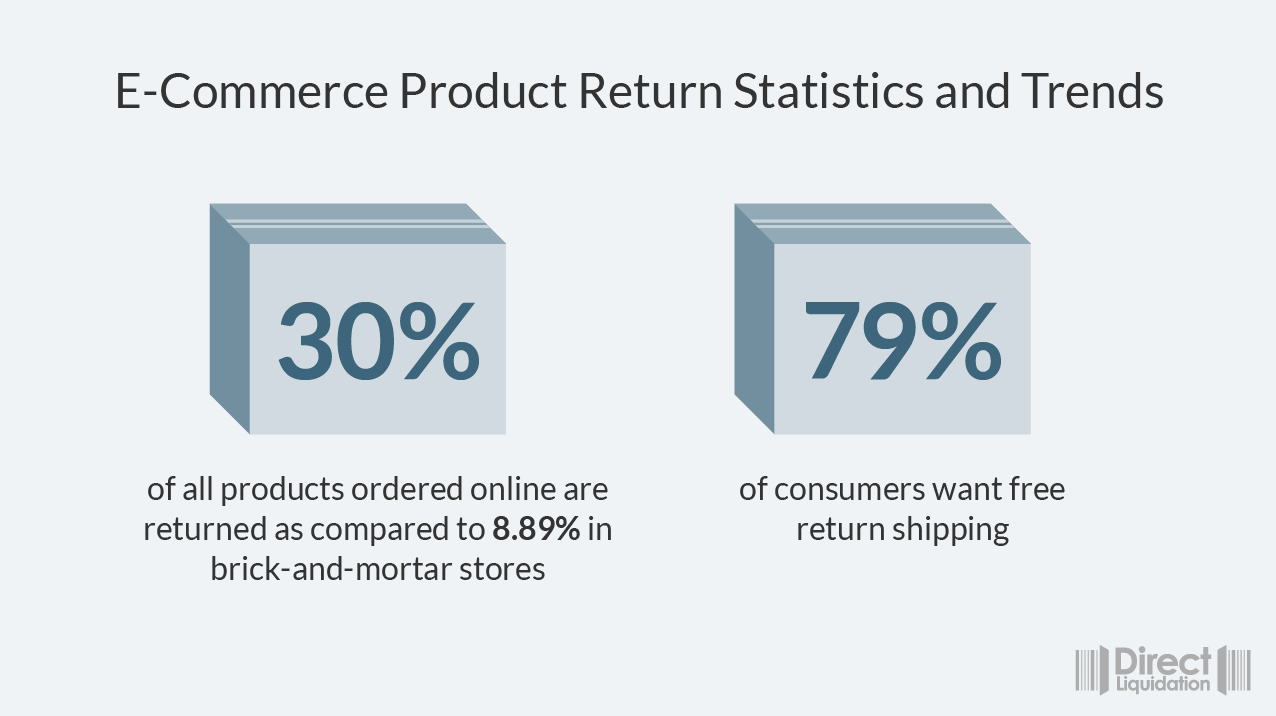 Source: Shopify, 2020.
Why Buy Liquidation Inventory from Direct Liquidation
Direct Liquidation is a reputable company with a well-established track record that you can trust. We've been in the market now for 15 years. When you purchase liquidation merchandise through Direct Liquidation, you're buying items sourced directly from the biggest names in retail, with no middlemen or broker markups. The price you bid on the listings (plus shipping) is all you'll pay.
Direct Liquidation also has multiple locations nationwide, allowing you to choose merchandise from the closest location to you – cutting down on shipping costs.
Now you know what 'liquidation' means, what liquidation merchandise can offer businesses, and how you can potentially profit from it – why not check out what Direct Liquidation has for sale right now?
Diego works as a sales representative for Direct Liquidation helping businesses to source wholesale refurbished electronics inventory from the world's top retailers and manufacturers. Diego works with buyers directly to ensure they stay in stock with high quality inventory year round.
Schedule a Callback w/ Diego
View Diego's Bio on YouTube.