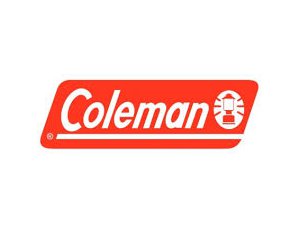 Coleman
Coleman was founded by William Coleman in 1900 with the sale of gasoline pressure lamps for use outdoors. Today, the company, based in Wichita, Kansa, USA, manufactures a wide range of sporting gear and outdoor recreational equipment.
This includes tents, canopies, sleeping bags, airbeds, and other shelters and sleeping equipment; stoves, grills, water coolers, jugs, and other outdoor cooking equipment; torches, lanterns, headlamps, and other lighting accessories; camping furniture, and a wide selection of equipment for hiking, navigation, and outdoors survival.
Coleman was acquired by Newell Brands in 2005.