Buying Amazon Returns Online: Is it Worth It?
Last Updated: February 6th, 2020
You have been reading all about Amazon returns and how this kind of merchandise could help your online resale business. But so far you neither managed to justify buying Amazon returns nor did you find the right source for the merchandise. So why is everyone talking about this, and how could it possibly boost your business? Here are a few tips on why Amazon returns are worth having a look at.
What are Amazon Returns?
First, we have to explain what Amazon returns are. As a large e-commerce platform and a retailer itself, Amazon sells loads of merchandise on a daily basis online. With the throughput Amazon has each day, it is inevitable that a sizeable portion of merchandise gets returned. The reasons for this may vary from faulty merchandise to merchandise that has been damaged in transport and all sorts of blemishes.
But it is not unusual for the buyer to change their mind as the item is in transit and simply ship it back unopened, in brand new condition. Some buyers use the 30-day money-back guarantee to the full extent and simply use the product then pack it up and send it back before the guarantee period expires, either for a full refund or in exchange for a new item. The reasons are multiple.
However, the reasons for the return do not matter too much. The process that follows is more important. Retailers like Amazon have dedicated departments that deal with reverse logistics, meaning they receive the returns, review them, pack them up and ready for sale. Now, the condition of the merchandise is often irrelevant because giant retailers like Amazon usually prefer to sell their returned merchandise through different channels, even if an item is returned unopened and in its original packaging.
One important thing to take out of this is the fact that everything that gets returned is sold at significantly discounted prices. This is the opportunity you are looking for.
Where to Buy Amazon Returns?
If you're running a resale business, the smart thing to do is buy in bulk. This helps keep prices low. Traditionally, you would buy in bulk from wholesale suppliers. It is advisable to work with some wholesale suppliers to always have the opportunity to choose the best deals, and make sure you don't run out of stock. If one of your suppliers is out of stock, you can always turn to the other one.
However, buying from wholesale suppliers is not necessarily the best option. With wholesale prices getting closer and closer to retail prices, due to competition, it has become increasingly more difficult to make a profit sourcing this way.
But is there another way? You will be happy to learn that there is a better way. You can purchase Amazon returns online and at prices below wholesale. How? To answer this question, let's first look at how this merchandise is sold once it gets reviewed and repackaged.
As most customer returns are not put back on sale through regular channels, the merchandise is instead liquidated. While you probably associate liquidated merchandise with scrap, that is not necessarily correct. As a large retailer and a company with a reputation to preserve, Amazon is looking to provide its customers with the right service and the right merchandise.
Amazon has found a way to keep its customers even happier and partnered up with Direct Liquidation, an online liquidation platform that enables small businesses to buy Amazon merchandise at much-reduced prices. So you can buy pallets or even truckloads of Amazon returns through Direct Liquidation, and enjoy all the benefits of acquiring quality stock at low prices.
So let's see why and how this is worth your time and interest.
What Makes Buying Amazon Returns Online Worth It?
The obvious answer to the question is the price. Liquidated merchandise is usually sold at prices much below wholesale. Why is this important? If you look at the prices of single items sold on various online e-commerce platforms, they are nearing wholesale prices. This means that to stay competitive in any market, you have to purchase merchandise at prices below wholesale.
Buying through Direct LIquidation makes this possible. You are not only staying competitive, but you are finally getting rewarded properly for the time and effort you put into running your business.
The quality is next. To understand why Amazon liquidated returns are of higher quality than other liquidated merchandise you have to understand a few things: reputation, refurbishment, cherry-picking.
Amazon and Direct Liquidation have worked long and hard to build up their reputation, and they are not letting anything blemish it in any way. This is why retailers review most of the merchandise they receive back. Items that are returned in original packaging remain in that packaging. Items that return opened and used are reviewed repackaged in new packaging and sold. This is where refurbishment comes in. During the review process, the retailer inspects the merchandise and, if possible, brings it back to the original state, as new.
And because you can trust the reputation of a company like Direct Liquidation, you don't need to worry about cherry-picking. Less reputable companies sometimes review merchandise that they buy and pick out the best items to sell individually for a higher profit. The remaining merchandise is packed up and sold on to you.
In the case of liquidating Amazon returns through Direct Liquidation, a large number of these items are advertised 'As Is.' That means the liquidator has not reviewed the merchandise and it is shipped directly from the retailer. If the previous paragraphs have not convinced you that you are able of buying quality Amazon returned merchandise online read on.
Each pallet comes with its manifest, which is essentially a packing list, showing you the type, the quantity and the quality of merchandise contained within each pallet. If you are looking for specific merchandise this is how you find it: by reading the manifests. If you are looking for high quality, read the manifest, and you will not have any unpleasant surprises once the merchandise is delivered.
Direct Liquidation is a goTRG company.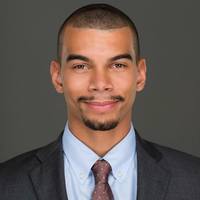 Henley currently works as a sales representative for Direct Liquidation, assisting businesses with product sourcing of liquidated merchandise from the largest retailers in the world. Whether you are looking for a pallet or a truckload Henley is here to help you grow your business.
View Henley's Bio on YouTube.