Buying Overstock Pallets of Merchandise: What You Need to Know
Last Updated: February 5th, 2020
Your online resale business is slowly taking off and you are hardly being able to cater for the demand. Your traditional supply sources have gotten you so far. However, staying competitive and stocking up adequately is becoming harder each day.
In order to keep the upward curve going, you have to find new ways of stocking up and purchasing cheaper merchandise without compromising quality. There are several ways to do it. However, this guide will show you how purchasing overstock pallets of merchandise can benefit your business.
To take full advantage of overstock merchandise, it is necessary to understand what it is, where to purchase and how is it different from purchasing wholesale pallets from wholesalers.
What is Overstock Merchandise?
There are several types of overstock merchandise. Buying excessive amounts of merchandise without paying attention to the actual demand is the most common scenario. In such cases, merchandise ends up being stored in the warehouse or remains on the shelves unsold for a longer period of time. To make any money off these products, retailers put them up for sale as overstock merchandise, often at prices 25 percent to 50 percent below wholesale.
In another scenario, seasonal merchandise plays the main role. This usually occurs during the change of the seasons. If a clothing store ends up with a lot of unsold summer clothes on its shelves at the beginning of the fall/winter season, it will pack up the merchandise in overstock pallets and sell it at a discount to clear the shelf space for the incoming fall and winter collections.
In any case, one important fact is applicable: the merchandise is in brand new condition, having never been used or even displayed before. In many cases of overstock merchandise sold by a retailer, you will receive it with price tags attached.
Where to Buy Overstock Merchandise?
You would think that your wholesale supplier would be the best source for such merchandise since they usually buy truckloads of overstock merchandise to resell, sorted in smaller overstock pallets. However, you are missing one important thing. Wholesalers purchase the overstock merchandise and sell it on for a profit. Your loyalty to the wholesaler has already been rewarded by more flexible shipping and payment terms as well as lower prices.
However, the tightening market is hampering your progress and eating into your profit margin as prices of single items sold on platforms like Amazon nearing closer to wholesale. This means your wholesaler will not be able to provide you with the prices that could bring you a larger profit margin. To secure this you need to look elsewhere, like towards closeout liquidation companies.
Closeout liquidation companies are able to provide you the overstock pallets of merchandise at prices well below wholesale, in the range of 25 percent to 50 percent below. This is due to the fact that liquidators purchase merchandise like customer returns, overstock, and closeouts which are heavily discounted, at prices below wholesale. This gives businesses like yours the opportunity to buy quality merchandise from some of the biggest retailers around at very low prices.
The relationship between liquidators on one side and manufacturers and retailers on the other, is governed by strict and exclusive contracts that provide a number of guarantees. One such guarantee is the minimum quality level needed for a product to be eligible for listing on the liquidator's website. This means that besides the low price, you are guaranteed quality products. As mentioned, it is not unusual for the products to be delivered with price tags from the retailer still attached.
It has to be added that purchasing overstock merchandise from the first liquidator you find could be the biggest mistake. Rushing into a purchase could end up in nothing but losses. To avoid this you should put your research skills to good use. Browse the internet, look for a number of closeout liquidators and compare their services, prices and most importantly customer reviews. The higher the reputation among customers, the better your chances are of securing the best products.
One of the easiest ways to test a liquidator is to look for an overstock pallet manifest. This is a list containing information about the type, quantity and quality of the merchandise contained within the overstock pallet. If your seller declines to provide this information or withholds information from you, it is better to turn the other way.
Luckily, one of the largest liquidation companies, Direct Liquidation has made your search easier. The company is now offering truckloads, lots and overstock pallets of merchandise, all shipping from its Kentucky warehouse.
How does Overstock Merchandise Maximize Your Profit?
As noted previously, purchasing overstock merchandise from reputable liquidation companies, whether it is clothing, toys, or sporting and outdoor goods, you are securing quality at a lower price. In terms of resale value, overstock merchandise comes at a premium to other products that are usually liquidated, such as unsorted customer returns.
This premium is significant in many other aspects once you start unpacking your overstock pallet of merchandise, and listing the products one by one to resell online. It means that your profit margin compared to the competition is larger. This could lead you to set the prices way lower than your competition, which could be a logical move to attract customers.
But there is a catch. Setting your price too low could see the potential customers turn the other way as listings with too low of a price for a quality item are considered either fake or a mistake. To avoid losing customers, make sure you look at the market, compare prices of your competition and set your prices accordingly. Usually, setting a price just below those of your direct competitors does the trick.
While this short guide to buying overstock merchandise from liquidation companies provides you with directions, we urge you to check every detail you can possibly find about the company you work with. Top-tier liquidators such as Direct Liquidation can be the perfect partner to bring your business to a new level, but the decision is yours to be made. Whatever the case, stepping up to purchasing overstock merchandise from liquidators rather than wholesalers is the step in the right direction.
Direct Liquidation is a goTRG company.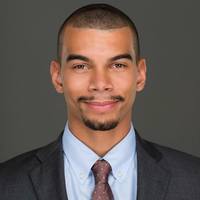 Henley currently works as a sales representative for Direct Liquidation, assisting businesses with product sourcing of liquidated merchandise from the largest retailers in the world. Whether you are looking for a pallet or a truckload Henley is here to help you grow your business.
View Henley's Bio on YouTube.