Buying Unmanifested Liquidation Pallets and Truckloads: What You Need to Know
In our guide to buying unmanifested liquidation pallets and truckloads we will explore what unmanifested pallets are, why merchandise is sold unmanifested, how to buy this merchandise as well as some top tips and tools you can use to become more profitable.
Buying Liquidation Pallets and Truckloads: Manifested or Unmanifested?
When you buy a manifested pallet or truckload it will come with a complete list of all products contained in the load along with information like the product names, model numbers and retail prices. Every supplier has a different manifest format and the information contained in the manifest as well as its information quality will vary. A general rule of thumb in the industry is to provide a 95% or better manifest accuracy.
Unmanifested loads on the other hand are purchased blind with no itemized list of the contents. You will know details like the retailer where the product was sourced from along with a general idea of the category of product and a rough estimate of the load's retail value.
Unmanifested loads carry more uncertainty than manifested loads – simply because you don't know what's in them, making them less expensive to buy in general. Also, unmanifested loads are typically untouched so the load supplier doesn't have to pay staff to sort and manifest the load which also helps to keep the costs down.
Another consideration when buying customer returns merchandise is these loads are typically sold AS-IS. Since they are sold untouched it means no one has verified things like the functionality of the products or whether products contain all their accessories.
What is in an Unmanifested Pallet or Truckload?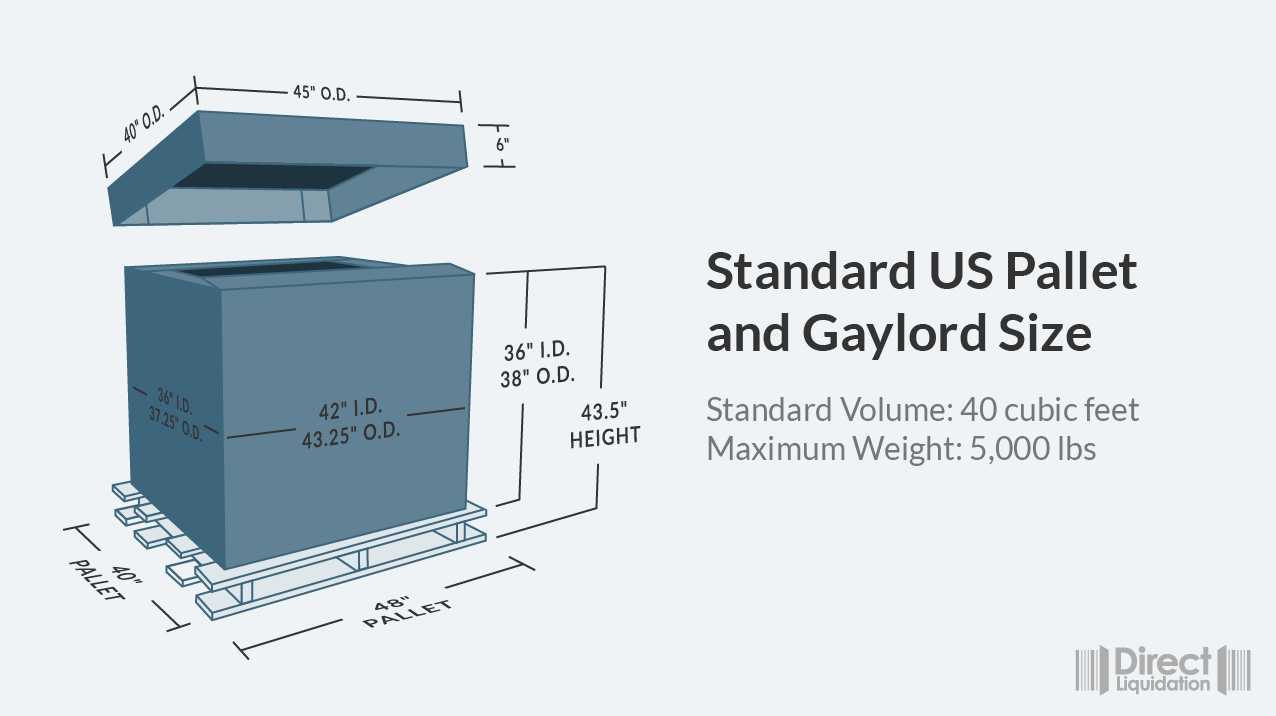 Unmanifested liquidation truckloads and pallets typically consist of raw customer returns. Depending on the warehouse management system the retailer uses they may provide goods that are sorted into different sort categories or completely unsorted sold as "general merchandise".
Customer returns are items that customers have returned to stores and online retailers. The main reasons why customers return goods to online retailers are:
20% of customers received damaged goods.
22% of customers returned products because of discrepancies between descriptions and photos and what the product actually looks like.
23% of products are returned because they differ from the one the customer purchased.
35% of products are returned for other reasons; for example, the customer just changed their mind.
Customers expect a returns policy that allows them to return products easily without any questions as well as free shipping when they purchase online.
67% of shoppers check out a retailer's returns policy before buying
92% would buy from a retailer again if they have an easy returns
79% of online customers expect free shipping
These are numbers retailers simply can't afford to ignore, and has prompted 49% retailers to also offer free returns shipping in addition to free shipping of the original order.
This, in turn, has led to an explosion of returns. Currently, 30% of all products ordered online are returned to retailers. The figures are not as high for bricks-and-mortar stores where 6.8% of items are returned by customers.
The upshot is this leaves retailers with a massive amount of customer returns inventory they need to liquidate so they can recover some value from this merchandise.
How to Process Unmanifested Merchandise
Once you have unloaded the merchandise from the truck, the first thing you need to do is organize and catalog the products.
Identifying What You Have
If products still have their UPC barcodes on, then a simple barcode scanner with associated software can automatically generate a spreadsheet of the merchandise you are scanning. You can use this database to look up the current pricing for these items.
If items come without packaging you can look at the website of the retailer the merchandise has originated from. If the product line is currently in stock, you can use the online listings to gather information about the make, model and price of the items.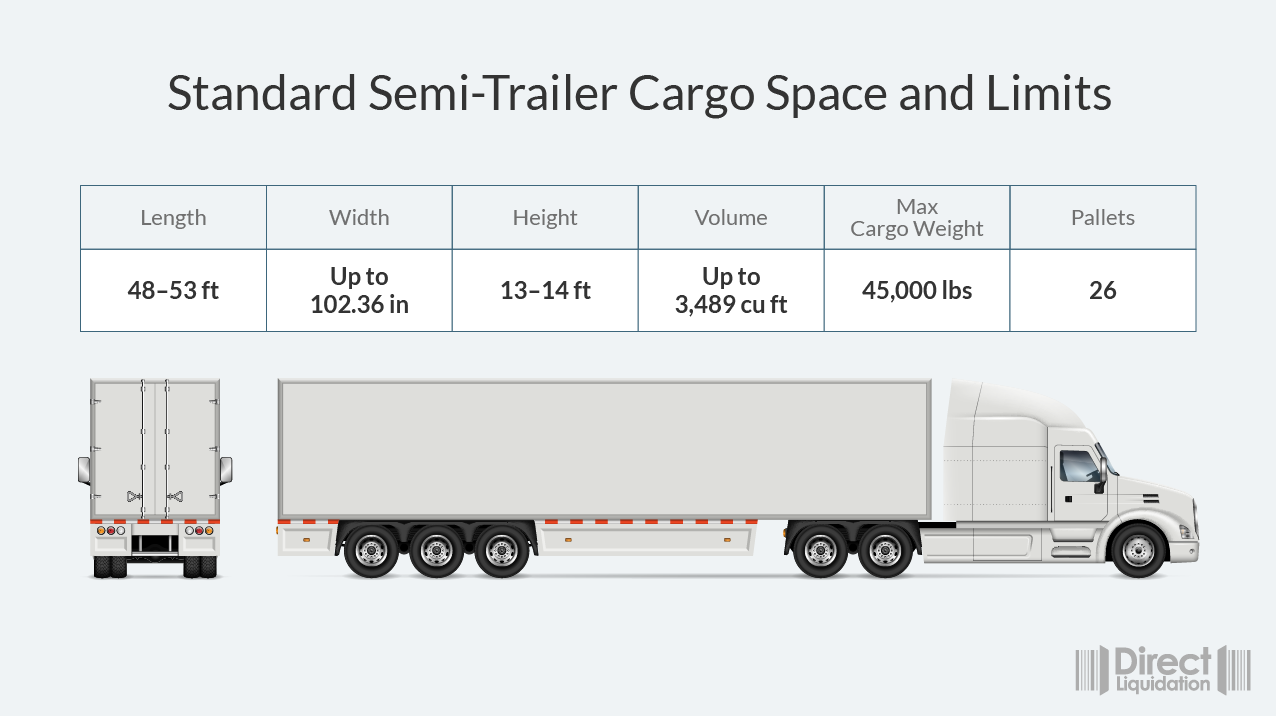 Sort Your Items into Categories
Separate your items into categories based on whether they are immediately saleable, need work or need to be disposed of. We suggest splitting into seven categories:
 1. Retail-Ready
List and sort all products that are ready for resale. This includes items in unopened boxes, still shrink-wrapped, and non-packaged items that are ready to be put up for resale.
 2. Needs Repackaging
Some fully-working items may have damaged or missing packaging. Repackage these items with professional plain packaging. Consider adding your logo and business contact details to help build your brand.
 3. Needs Functionality Testing
Some products like consumer electronics, tools, and appliances need functionality testing: test batteries, ports, accessories, and look for scratches or dents that you will need to make note of when trying to sell them. If you are handling electronics you will need to perform data wipes and operating system re installations to ensure there is no personal information remaining on the unit before selling it.
 4. Needs Cleaning
Some items may need cleaning. Start with clothing, toys, and furniture. Electronic items will need cleaning too but only do this after completing the functionality testing.
 5. Repairable Items
Some damaged items may be repaired if you have the technical know-how. If you have spare parts or damaged units that can act as parts donors you can attempt to repair these items.
 6. Parts Donors
Salvage parts from non-working units. You can use these to repair other items. You can stockpile these parts or attempt to sell them standalone.
 7. Scrap
Your scrap pile should include items that cannot be sold: unrepairable items or items too expensive to repair and that cannot be used for spare parts. Trash or recycle these items.
Dealing with Unprofitable Low-Value Items
For items that are too inexpensive to sell online, you can gain some value back from them by bundling them together with other online listings or by using them as freebies to increase traffic to your stall or retail store. Another option is to create a discount bin from these items where everything in the bin can be purchased for $1 – $5 each.
Buying Unmanifested Pallets: What You Need to Know
Buying by the pallets can be great if you are just starting out as smaller quantities are less expensive to buy and faster to process and sell. It is also good to help you get used to dealing with unmanifested goods.
When you're starting, you can use any spare space you can get to store your products to save money. Use a spare room or a garage in your house.
Source: Statista, 2021.
Buying Unmanifested Truckloads: What You Need to Know
Moving up from unmanifested pallets to a full truckload requires considerable investment and more from you in terms of planning and processing. A full truckload of merchandise is 26 pallets and comes in a 53 foot trailer.
Space Considerations
You need to make sure you have the space necessary to unload, store and process a full truckload: 26 pallets measuring 40×48", with a maximum weight of 45,000lbs. If you don't have enough space, you'll need to lease warehouse space, which is a significant investment. You might also have to meet other requirements to unload a full truckload, such as having a commercial address with a loading dock and a forklift to move the pallets around.
Time and Manpower
Processing this much merchandise requires a lot of time and manpower and cannot usually be done by just one person. Since leasing warehouse space increases your overhead costs, you will want to turn over the items as quickly as possible.
However, hiring employees is not only expensive but also time-consuming and can be stressful. But investing in manpower and tools to streamline processes will be necessary to allow your business to grow. At first, you may want to ask family and friends for help as you develop a repeatable processing and sales system.
You Need a Sales Plan
Becoming a truckload buyer requires significant changes to your business model. Your sales channel will need to expand. But this also gives you more options for selling, such as:
Selling full pallets from your warehouse space.
Brokering full truckloads.
Retailing products from a storefront connected to your warehouse.
Online sales through Facebook Marketplace, Craigslist, Offer Up and others
You will need to combine several of these options to maximize your potential for earning. You will also need to invest time in making liquidation products, especially customer returns, more attractive to your customers.
You might need to repair, clean, accessorize and repackage some of these products. You will also benefit from acquiring and learning how to use tools that will help you automate your processes.
This is a big commitment, so you need to build a robust business plan before investing. Without a good strategy, you might not be able to benefit from the advantages of buying truckloads.
Source: Statista, 2021.
Tools For Processing Unmanifested Pallets and Truckloads
It is essential to invest in tools to help you log and process your merchandise, especially if buying full truckloads.
Learn more about these tools and many more: Top Resources For Wholesalers: The Tools You Need.
Why Buy Pallets and Truckloads from Direct Liquidation?
Direct Liquidation allows you to buy merchandise directly from top retailers such as Walmart, Lowe's, and Sam's Club. We can keep you stocked up with a steady stream of both manifested and unmanifested inventory. We are a reliable supplier with a proven track record going back more than a decade. With a choice of both manifested and unmanifested pallets and truckloads – check out what is for sale right now.