Buying Walmart Returns and Overstock Online
Last Updated: March 1st, 2020
Buying wholesale merchandise to resell online is a great way to boost your earnings. It can become a great second stream of income as this is the kind of business that can be run in your spare time. But you can also dedicate yourself full-time to this line of business.
But keeping up with the competition is hard for a 'spare-time' seller. You are neither purchasing huge quantities of merchandise in order to secure a discount on quantity, nor are you as frequent a buyer as some full-time online retailers, meaning you can't really exploit the benefits wholesale suppliers give to their loyal customers.
In the end, the purchase price you can negotiate does not leave much room for maneuver as prices of single items online are close to wholesale, severely narrowing your profit margin. And even if you look at the customer returns market, you are still not competitive enough for your business to be sustainable.
In this line of business, Walmart products are a particularly attractive option, and especially customer returns, or even better overstock merchandise. Selling Walmart products means you are providing your customers with a certain level of quality. Well, there is a way to buy this sort of merchandise at prices below wholesale: through liquidation companies.
What are Liquidation Companies and Platforms?
Liquidation companies, like wholesale suppliers, can buy merchandise and resell it with a certain markup. However, more recently these companies have been using their global reach to help retailers and manufacturers liquidate their merchandise faster. Liquidation merchandise can be anything from used products, used office materials that are being sold since the company has gone bust, or even brand new merchandise that remained unsold as the store is set to move to a new location. So, instead of packing everything up and transporting it to the new place, the retailer decides to pack everything up in pallets and sell it at reduced prices.
This is where liquidators come in. A reputable, top-tier liquidator like Direct Liquidation gives small businesses access to customer returns, overstock and closeout stock from the largest retailers in the country through its online marketplace. The advantage for retailers is that they can sell on their liquidation stock quickly and efficiently. The advantage for you is that you get quality stock at very low prices.
Let's look into how this works, and how you can obtain Walmart customer returns or overstock merchandise without having to pay the wholesalers' markup.
How to Buy Walmart Returns and Overstock Through Liquidators?
Since you know that you would like to buy Walmart returns and overstock, it is time to find a source. Wholesale suppliers will not do because of the high prices they charge, so you need to look elsewhere. Liquidation companies are your best choice in this case, but don't jump at the first opportunity or advertisement saying Walmart liquidation since this could be a recipe for disaster.
You can never be too careful and it is important that you do your research prior to buying anything. Your best option is to look for a reputable liquidation company that not only provides the service you need, but also has received positive reviews from its customer. One such company is Direct Liquidation, which now enables you to buy Walmart returns and overstock aat Direct Liquidation's web platform, thereby reaching a wider customer base quickly.
The quantities you can purchase depend on your budget as they can range from a pallet to a truckload, or several. This means you are buying at prices below wholesale and don't have to worry about the stock running out as the merchandise is dispatched by the retailer directly. With the volume of Walmart's operations, there is never a shortage of supply.
How do I Benefit from Liquidated Walmart Returns and Overstock Merchandise?
This is a valid question since liquidation companies are often associated to scrap and used products. While the majority of liquidated merchandise may be of lower quality, Walmart returns and overstock are different for several reasons. Firstly, both Walmart and Direct Liquidation have a reputation to look after so the quality of the merchandise has to be of a higher level.
In terms of overstock merchandise, the quality should not be a concern as this type of merchandise never made it to the store shelves and was never displayed or sold. This means that this type of merchandise is basically brand new. However, it does come at a higher purchase price, but this is offset by its appeal and resale value.
Walmart returns are slightly different, but this does not mean that the quality is affected. The merchandise condition can vary, depending on the reason it has been returned. Products can be returned because the retailer shipped the wrong size or colour, or it may have been damaged during transport, or the customer simply expected the product to be something different. While Direct Liquidation advertises that the pallets are sold 'as is', you are still given a number of indicators of the products' quality. You are always provided with a manifest showing the type, and quantity of the products in a pallet as well as their description.
Being advertised 'as is' also means there was no cherry-picking by the liquidator. You might get a few bad apples in a pallet, but you may also get one brand new product that will recover your whole initial investment. In addition, statistics say that if you are interested in electronics, products such as laptops, around 70 percent of the time these items are plug and ready to go. And with their modular nature of assembly, if you possess any knowledge of these products you could combine parts from two non working laptops to bring one fully functional back to life. On resale it would certainly fetch enough to recover an investment into multiple broken items.
So while there is a risk associated with certain types of Walmart returns, when buying through liquidation platforms, you are certainly being given the best chance of success. Not only does the Walmart-Direct Liquidation pairing provide you with a sort of a guarantee based on their reputation, but you also are able to buy these items at prices well below wholesale. This will give you a lot of room to play with while staying competitive in any market.
Direct Liquidation is a goTRG company.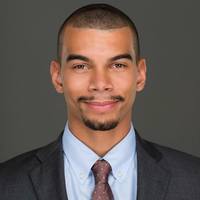 Henley currently works as a sales representative for Direct Liquidation, assisting businesses with product sourcing of liquidated merchandise from the largest retailers in the world. Whether you are looking for a pallet or a truckload Henley is here to help you grow your business.
View Henley's Bio on YouTube.