Where Can I Buy Liquidated Stock?
Last Updated: March 9th, 2020
Liquidated stock is becoming more and more popular among people who buy and sell merchandise through online platforms such as eBay and Amazon.
Buying liquidated merchandise allows the sellers to set very competitive prices while still making a significant profit. This is because prices for liquidated merchandise are set well below wholesale.
The price is a major factor that boosts the attractiveness of liquidated merchandise. However, this kind of merchandise often comes under fire from customers saying that the majority of this merchandise is customer returns, overstock and refurbished products. This is true, but there are still ways of getting quality products to resell if you take the right steps and precautions in your quest to purchase and sell the best merchandise and propel your business to a new level.
So where can you get liquidated merchandise? This is simple: go online, do some research and find a reputable liquidation company. Browse their website, search through the company's services and look for customer reviews. While many will promise the best quality and prices as well as top service, the reality is often different, so make sure you pick the right company to work with.
Customer reviews are very often the best point to consider when picking your supplier. Those with the best reviews will probably give you the best chance of success. So, if the liquidation company ticks the right boxes, go ahead and browse the merchandise.
Where Does Liquidated Stock Come from?
Understanding liquidated merchandise is something that can give you an advantage over your competition. There are many sources, but in many cases, the stock comes directly from retailers or manufacturers. Liquidators, especially the ones with the best reputation, have contracts with top retailers and manufacturers that liquidate their overstock through liquidation companies. Often, manufacturers are looking for a quick way resell the merchandise that either remained unsold or has been returned for refurbishing, because having products sitting in the warehouse does not bring in any profit.
The same goes for retailers who want to fill their shops with merchandise for the new season. Merchandise that was not sold in the shop usually gets liquidated to make room for new products. Very often you'll be able to find price tags still attached to these products.  This is often the case with seasonal merchandise such as clothing or grills or even electronic products as smartphones, laptops or tablets. You will see this trend at the turn of the season in case of clothing, when summer clothes are packed up and liquidated to make place for the incoming fall and winter collections. Or when a new smartphone model is unveiled, as older models are removed from the shelves and liquidated.
There are also cases of stores closing down or moving to another location. Instead of packing everything up and moving it to a new location, the store owners turn to liquidation companies to liquidate their merchandise. These are opportunities to buy new merchandise with price tags still attached.
However, the majority of the merchandise sold through liquidation companies are refurbished products and customer returns. Nevertheless, this is not something you should run away from. It is very often the case that, due to a misplaced shipment or a mistake by the seller, buyers receive the wrong items and don't even open the package before returning them. In fact, around 30 percent of products ordered online get returned to the seller for a variety of reasons. And although the package has never been opened, retailers often decide to not sell them again as new, even if it actually is.
Buyers often doubt the quality of refurbished merchandise, and fairly so, with cases of product misrepresentation popping up everywhere. However, manufacturers selling products that get returned to them because of faults will refurbish the product, test it to ensure that it is in perfect condition and even give an extensive warranty on the product. They don't want to see the product returned too many times as it costs them money, time and reputation. This is why they ensure only quality products leave the door.
The same goes for the liquidators, who usually give a 90-day warranty on any product refurbished by their specialized departments. But this is the case with reputable manufacturers and liquidators, so you should always look to work with such suppliers.
How to Buy Liquidated Merchandise
Buying liquidation merchandise is no different from buying from a wholesale supplier. You are buying merchandise packed up in pallets or sorted in lots, just like you'd do from a wholesale supplier. The more you can buy to be delivered in terms of Truckloads, 'Less Than Truckloads', and partial loads, the more money you will also save in transport costs, per unit.
In order to give yourself a chance to make as much money as possible on resale, you should always research the market conditions and check the retail and wholesale prices of every single unit. This will help you set the budget for the purchase. You must stick to this budget. It is never worth spending over your budget.
Buying through liquidation companies gets you the cheapest high-quality products by the pallet, meaning you get a steady and sizeable supply of merchandise to sell online piece by piece. And the best of all is that you are working from the comfort of your home, for as long as you want and whenever you want because liquidation auctions are never closed.
Whether you have been in the business for a while and have already built a supplier network and a healthy customer base, or you are just a beginner, starting your first online resale business, we have created a guide to help you out every step of the way. The Ultimate Guide to Selling on Amazon will lead you through steps from the inception of your business through finding the best wholesale suppliers and liquidators to the point of listing every single product online. Following the steps in the guide will significantly increase your chances of starting and running a successful wholesale merchandise resale business, and liquidation merchandise can be at the center of it all.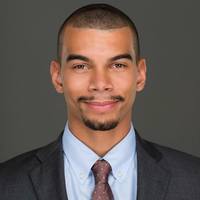 Henley currently works as a sales representative for Direct Liquidation, assisting businesses with product sourcing of liquidated merchandise from the largest retailers in the world. Whether you are looking for a pallet or a truckload Henley is here to help you grow your business.
View Henley's Bio on YouTube.