Where Can I Buy Pallets of Target Liquidation Goods Near Me?
Last Updated: April 21st, 2020
If you're a retailer specializing in reselling liquidated stock, or you're just starting out and looking to get into this potentially lucrative trade, you'll no doubt be wondering where's the best place to buy the stock you need for your business. A quick Google search will bring up a bewildering number of liquidators, all offering what at first glance may seem very attractive prices on what look like great quality customer returns pallets, overstock, and closeouts coming directly from big-name retailers such as Target, Walmart, Lowe's and Amazon Liquidations. Sounds good, right?
Unfortunately, in many, many cases, it's too good to be true. More often than not, these so-called partner liquidators are nothing more than middlemen, buying pallets of liquidated stock from top-tier liquidators and other suppliers, cherry-picking the best stuff and selling on what amount to pallets of unsellable garbage to unsuspecting businesses using such unscrupulous methods as incorrect manifests and taking money for pallets that are not yet in their possession.
So, where do you go if you're a business on the lookout for a reliable, trustworthy wholesale supplier of top-quality liquidated stock at a price that will ensure you make a healthy profit when the time comes to resell what you've bought to your customers?
The answer is by dealing with Direct Liquidation.
Buying Target Liquidation Pallets Near You
Unlike the scam artists we've just mentioned, Direct Liquidation has partnered up with the biggest name in retail in North America – Target. At Direct Liquidation's online platform, business can buy liquidated Target customer returns, overstock, and closeouts at very low prices.
Direct Liquidation provides Target with the very best place to sell its goods, with distribution centers located throughout the United States and Canada, a proven track record of providing excellent logistics and customer service that's second-to-none.
Direct Liquidation provides its business customers with a steady supply of top-quality, cheap wholesale merchandise at prices you'll struggle to find elsewhere; and because a lot of what Direct Liquidation supplies are sourced from Target liquidations, it is able to offer a huge range of merchandise from some of the world's biggest manufacturers at a fraction of its MSRP value.
What Direct Liquidation says is on the manifest is on the manifest, and no pallet of Target goods it handles has been sifted through to siphon off the best stuff. Every pallet it handles is as described, meaning that if, for example, you buy a mixed pallet of Target goods, you'll get a good mix of items and conditions of stock that you can then sell on (or use for spares and repairs) at a wide range of competitive price points to suit customers from all income streams.
Locations: Buying Pallets and Truckloads of Target Goods
So where can you get pallets of Target goods near you? Well, Direct Liquidation has distribution centers in the following locations:
Conveniently located near to major routes, close to major retailers' distribution centers, these locations are easy to reach and, thanks to their proximity to retailers, pallets or truckloads of the stock you require are quick for the liquidator to get hold of.
And don't forget that if you don't want to collect the pallets or truckloads of Target goods you buy from Direct Liquidation, you can let them handle all the shipping for you. A handy shipping calculator can be found on each lot listed on Direct Liquidation's website, which will tell you how much it will cost the company to ship goods to a location of your choice.
Direct Liquidation prides itself on offering competitive shipping costs, so you may find using their shipping and handling service is cheaper than what you or a courier company can do the shipping for. Worth bearing in mind.
Why Buy Target Liquidated Goods Online?
When you're sourcing stock from online wholesale suppliers, you need to know you can trust the company to deliver your business premium-quality merchandise at a price that will help you keep one step ahead of the competition.
If it's Target liquidations you're after, then you should look no further than Direct Liquidation's online live auction and direct sales platform. Target has a mighty reputation to uphold, which is why Direct Liquidation has to equal that reputation by offering an honest, transparent, value-for-money and efficient service to its business customers.
With a commitment to customer service that's second-to-none, the logistical know-how to ship goods across the country or, if you wish to organize your own shipping, an online 'chat' function and callback service that will help you with the logistics, and the reassurance of knowing you're dealing with a liquidator that deals directly with a major US retailer instead of being just a middleman, Direct Liquidation truly is a name you can trust.
When it comes to sourcing Target goods online, Direct Liquidation should be your first port of call. With new lines of goods arriving on the company's website on a daily basis, a dedicated team of liquidation specialists on hand to help you source exactly what you want at a price that's hard to beat, and a guarantee that what you see on their website is what you get, buying Target liquidations from Direct Liquidations is the way to go.
In this day and age, there are hundreds of companies offering liquidated Target stock online that turn out to do no such thing; or they do sell Target goods, but cherry-pick the best stock to sell at a premium, leaving businesses who buy from them with pallets of shoddy, third-rate goods. If you want to avoid falling into that trap, you should source your Target goods from Direct Liquidation. Once you start buying pallets or truckloads of goods from them, you'll quickly realize why they're the name Target trusts to deliver the goods time after time.
Direct Liquidation is a goTRG company.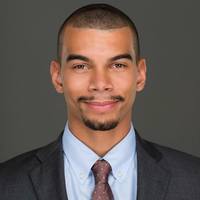 Henley currently works as a sales representative for Direct Liquidation, assisting businesses with product sourcing of liquidated merchandise from the largest retailers in the world. Whether you are looking for a pallet or a truckload Henley is here to help you grow your business.
View Henley's Bio on YouTube.