How to Buy Walmart Liquidation Pallets
If you're looking for a business opportunity in selling customer returns merchandise, buying liquidation pallets sourced from the very best retailers, and then reselling their contents to the general public is the way to go.
Pallets include a variety of items. Walmart, for example, often cannot sell every item they have in stock. These items are referred to as overstock or overstocked items.  Other items included in Walmart liquidation pallets are customer returns. In many cases, customers return items they have bought often due to buyer's remorse or because the product is the wrong size, color, or many other reasons, without there being any issues with the merchandise, which might even be unopened. End-of-life products, usually older versions which have been superseded, and shelf-pulls, often ex-display items, are also commonly liquidated to make space for newer items.
Even though Walmart was not able to sell these items at their regular stores, the company tries to extract as much value from them as possible by selling them through liquidation platforms, such as Direct Liquidation, by the truckload. These are sold in a variety of categories, sourced from Walmart brick-and-mortar stores or from the Walmart website. These pallets are sometimes auctioned off or else sold directly at a set wholesale price.
Why Walmart Products?
Of course, if you are looking for a retailer to source your merchandise, you want to go for the biggest, most well-known retailer – who will carry high-quality merchandise, from the biggest brands, with the best reputation. If these kinds of products are available at low enough prices, why look to source your stock from 2nd rate retailers carrying 3rd rate brands?
This approach will inevitably lead you to companies like Walmart, one of the biggest retailers in the world. Known to millions for top branded merchandise at low prices, their other great strength is their size, which also means their variety in products sold.
Buying from such a big name will give you confidence in the quality of the goods, with the name recognition that your own customers are looking for. There will be just as much interest in these products from your consumers that are looking for cheaper returned goods, as with the general public visiting Walmart stores for the same products – this is the greatest strength of a business model buying Walmart liquidation pallets.
How Do I Buy Walmart Liquidation Pallets?
Direct Liquidation, a goTRG company, has an online marketplace where you can merchandise from Walmart. You can buy small lots, pallets or truckloads of merchandise. In any case, you are guaranteed high-quality products. You can also be sure that prices remain low, below wholesale, giving you the best chance of staying competitive in any market while still counting a profit on your sales.
Aren't There Lots of Liquidators Selling Walmart Liquidated Goods?
As you try to find your way into the pallets business, you will find that there are lots of online liquidators around. This might seem like a good thing – lots of companies means lots of choices right? Actually, no. It's not only potentially confusing who you're working with, but you also need to be careful, because there are some unscrupulous people around that will try to take advantage of you and scam you. This has been a growing trend with e-commerce in recent years.
There are 5 things you really need to be concerned about when buying from a liquidation company that you haven't worked with before:
In some cases, the supposed supplier might fail to deliver what you ordered, after you have already paid. In other cases, they will do a very bad job at disclosing the actual condition of the items you've bought, or completely mislabel their true retail values. You will then be stuck with a great number of items of inferior quality, having paid for good-quality/more-valuable pallets.
Some companies will try to sell you stock that they don't actually own yet – they will use your money to buy the stock from another supplier, without making it clear that this is happening. This leaves you in a kind of limbo, where you may have paid your money, but will have to wait to hear about the status or location of the goods. Always make sure you buy from a company that tells you exactly where the goods are (what city / what warehouse) as this shows that they have the merchandise with them, in their possession.
Incorrectly labelling products in the manifest by rushing through goods and estimating or even over-selling products and their conditions is lazy, and doesn't help you to make a sound financial decision about the pallets or truckloads they have for sale. You need to be comfortable in future business that manifests are true and accurate.
A company may also lie about the source of the goods. Is it really Walmart overstock? Or have they sourced from 3rd rate online sellers with dubious provenance and dangerously wired electricals?
Have they lied about the contracts they may have with Walmart, or manufacturers? This may mean an unsteady supply of goods – no use if you're expecting to do business often. And as above, if you can't trust where the products have come from, you can't trust what they actually are, either.
These are all great reasons to start out small with a new company. Buy a small sample load with any new company you work with. Like any high-volume industry, in this business, there are plenty of orders that get screwed up even by the best companies. What you will want to take away from these experiences is how they actually handle your order when there is a problem. This will tell you how reliable and helpful the company is.
Another good strategy is to use forums, or speak directly with more experienced liquidation companies. Who do they use? This will give you a clearer picture of how much your prospective supplier can be trusted.
The scale of Walmart distribution operations
Of course, the benefit of buying through Direct Liquidation is that we operate purely as a platform for Walmart itself to sell the goods – so you always know where they are coming from.
How Do I Buy My First Returns Pallets?
Most liquidators let you start out small. Buying just a couple of pallets allows you to get used to the business, and takes less of a commitment from you, financially, logistically and storage-wise, than starting with a truckload of merchandise. This also allows you to see firsthand the quality of merchandise being delivered, and the truthfulness of the liquidation company you are using, before committing too much into them.
You need to be aware that some of the products in these mixed pallets will be below average condition. Not all electronics are going to work, not all toys will be in packaging, not all beauty products will be unused, this is why it's important to carefully read the manifests of lots before buying them, and be prepared for mixed conditions. Remember that your profits are based on average resale value over the whole pallet, not every individual item.
Even though you may be buying Walmart products, the customer returned items in particular could be in a wide range of conditions, though you can reasonably expect refurbished products to be in fully working order, unless specified otherwise. The overstock items are likely to be unopened in original packaging, which can make these items a good bet. However, bear in mind that if these items weren't sold when on the shelves, they have likely been superseded by a newer version, or were simply not as popular as expected to begin with.
Is Buying Walmart Liquidation Products Right for Me?
It really depends on your expectations, your capacity, and your preferred niche. Let's start with the last one. The main product areas that generate the most liquidated products for Walmart are household appliances, clothing, televisions and similar home electronics, furniture and bicycles. If these fall into your preferred sales area, that's a good sign.
Websites like Direct Liquidation allow you to bid on single pallets upwards, so capacity isn't such an issue as may be the case with other suppliers, but you need to have the storage for at least pallet-sized lots of inventory, as well as space to sort through them.
Likewise, if you have realistic expectations about mixed condition lots, and the knowledge that not every sale is going to be a profit, that you are playing with numbers and averages then buying these Walmart liquidation pallets would be a good idea. If you're looking to buy in bulk, and sell every item for a profit, you may be better looking for wholesalers of new products, rather than liquidators or refurbished goods.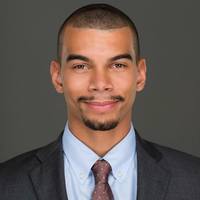 Henley currently works as a sales representative for Direct Liquidation, assisting businesses with product sourcing of liquidated merchandise from the largest retailers in the world. Whether you are looking for a pallet or a truckload Henley is here to help you grow your business.
View Henley's Bio on YouTube.