How to Buy and Resell Amazon Customer Return Pallets of Electronics
Last Updated: March 10th, 2021. New section on reselling Amazon customer returned electronics.
Are you looking to buy and resell Amazon customer return pallets of electronics? Is it a good idea to invest in Amazon customer return pallets? Why electronics in particular? what is the resale market like for returned electronics? Let's explore.
Buying wholesale merchandise to sell on global platforms like eBay or Amazon has become an increasingly popular business opportunity and a good source of additional income for many.
But the market has become more and more competitive, and in order to succeed, you need not only understand what sells and what doesn't, but also find an affordable and reliable source of quality merchandise. This is where Direct Liquidation can help you, by providing you with Amazon customer returned merchandise to keep your customers happy and increase your profit potential.
>> Free Registration – Buy Liquidated Amazon Returns Pallets <<
Understanding The Resale Market
By doing some research you will be able to figure out the market trends, pinpoint undersupplied markets and decide what sort of products you could sell on these websites.
Market research will tell you that books and electronics are among the most popular products selling online. In fact, 44 percent of U.S. Amazon shoppers buy electronic products from the world's largest online retailer.
In fact, the entire national market for electronics is currently very strong. Revenue in the consumer electronics segment is projected to reach $384 billion in 2020 with a 17.6 percent jump year-on-year. So this is a market that is showing an increase. The value of the electronics market globally is projected to reach a value of $1.47 trillion.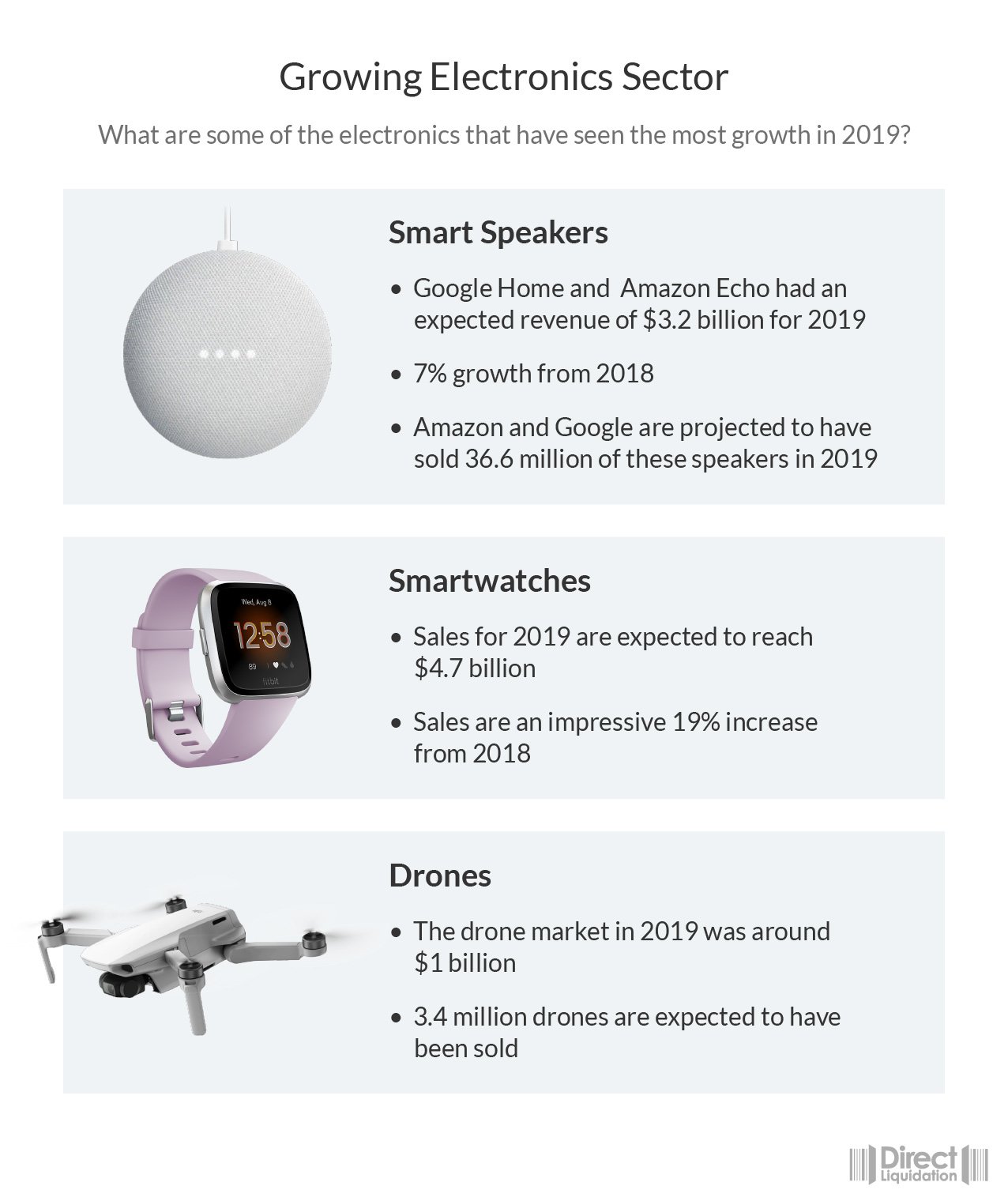 However, high demand brings intense competition. So if you want to compete and make your mark in the electronics market, you need to find ways to stand out from the competition and guarantee a solid profit base.
For most resellers, the first option is to reduce their retail prices. As a consequence, profits get squeezed and you may reach a point where it is no longer worth it for you to stay in business.
So what can you do to improve your chances? It's true that reducing prices will help you attract more customers, but you need to find a way of doing this without compromising your profits. In order to do this, you need to reduce your costs, in particular, the purchasing costs for your stock. This means buying a different type of stock at a lower price.
Where can you Buy Amazon Returns Pallets of Electronics Cheaply?
The most common way of buying wholesale electronics is to go through traditional new-product wholesale suppliers, who get their stock directly from manufacturers. But, unless you are a long-term customer and can negotiate a favorable and flexible deal with the wholesaler that will offer you better financial terms and supply you only the wholesale products you want, you will be buying the items at costs just below their MSRP. This doesn't leave a lot of room for profit. And that is if you manage to get your products noticed in a sea of other electronic gadgets.
The easiest way, apart from a marketing campaign to get your merchandise noticed on any of the websites is the most obvious one: the price. The goal is to source your Amazon electronics as cheaply as possible, giving yourself enough room to make money while staying very competitive and investing in marketing.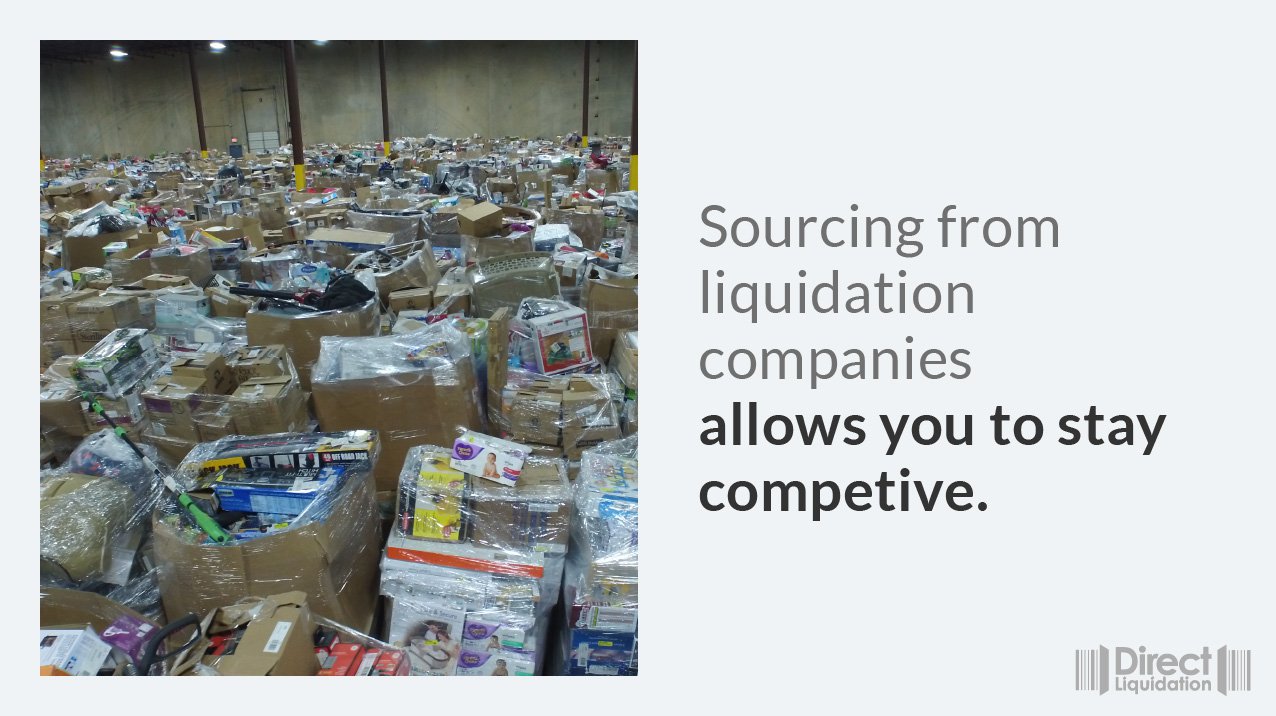 If the traditional wholesale suppliers don't offer you the terms that would allow you to stay competitive in the market, it is time to look elsewhere. One such source would be the liquidation companies that are gaining in popularity.
Amazon sellers who are receiving a lot of returned items (up to 30% of all items sold online are returned) often use liquidators to deal with the resulting logistical problems – to get some money back, and to clear warehouse space
Before you start saying refurbished, tested-not-working, and used products are not worth your money, you have to consider that knowing how to buy can give you the advantage you need over your competition, and result in a profit.
Both retailers and manufacturers prefer to liquidate electronics and other merchandise through liquidation companies rather than smaller resellers, due to the large volume of stock being dealt with. Direct Liquidation can process large volumes on a regular basis from Amazon and other sources, to then sell through liquidation auctions to resellers like you at the lowest possible prices.
This means that you will buy the same kind of products retailers sell in their shops and online platforms, but at a fraction of their retail price. In addition, with Direct Liquidation working directly with Amazon and other retailers and manufacturers, you know exactly where the product is coming from.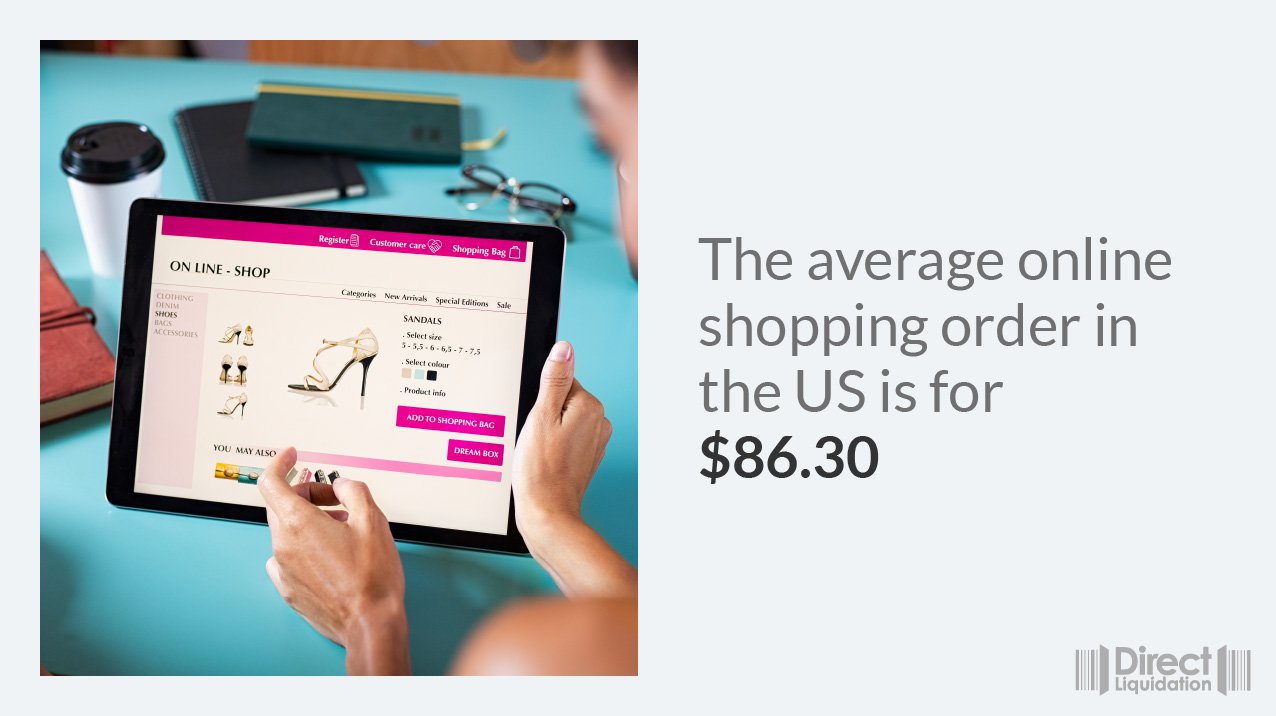 Amazon Customer Returns
Amazon has a huge throughput with over 4000 products sold each minute in the United States alone. In total, Amazon sells around 120 million different products, with electronic devices being among the most sought-after items. With orders and sales happening at such a pace and in such great volumes, there are bound to be returns. In fact, out of all the items bought online, 30 percent of these products get returned.
There are several reasons why the number of customer returns is so large. With such a high volume of sales, it is inevitable that some products will be faulty or get damaged during shipping. Buyer's remorse also plays an important role, and all the more important as ecommerce customers cannot inspect products in person.
And then there is the generous policies Amazon has in place for the items it sells, such as a money-back guarantee and a free return policy. Some buyers will test the item within its guarantee period and return it if they don't like it. Some may find the item does not look as appealing in hand as it looked in the commercial, which is the case with 22 percent of ecommerce buyers. Another 23 percent return items due to shipping mistakes on part of the seller. Taking into account all these reasons, it is easy to conclude that a large percentage of returned products have no faults or damage, and are, in fact, brand new and fully-functioning products.
The total value of returned merchandise has been growing each year. The value of customer returns stood at $351 billion in 2017, while $500 billion are expected in 2020. These are huge numbers and writing this much off would be detrimental for any company, even for a giant like Amazon.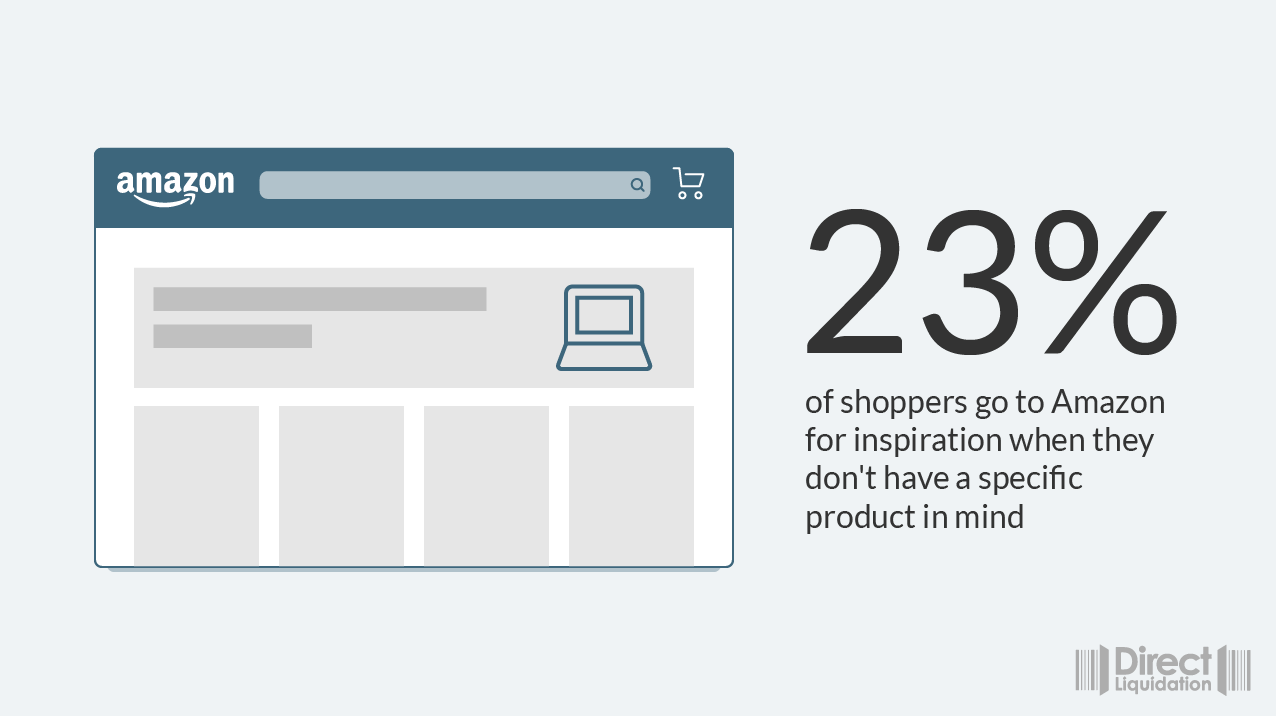 In addition, dealing with customer returns represents a significant logistical problem. Processing, shipping, inspecting and repairing these products takes time, manpower and money. On top of that, these products need to be stored, and storage space is expensive. All this adds to the costs of dealing with customer returns.
No wonder, then, that retailers like Amazon are motivated to sell these products to get some value back from them. And if they can do it without as little logistical hassle as possible and in as quick a time as possible, all the better. That's why a giant retailer like Amazon will prefer to liquidate a large portion of their customer returned merchandise and sell it at a for less than its potential value.
Are the Cheapest Amazon Customer Return Pallets any Good?
This is a valid question as merchandise condition is of great importance. Looking at the prices of the wholesale pallets, you will see some going for pennies on the dollar. Many are listed as 'Untested Customer Returns'.
These are the products that have ended up at liquidation after being returned by the buyer to retailers, manufacturers or a distribution center. No tests have been carried nor have any repairs been done. While some may run away from these products, here are a couple of reasons why you should go exactly for such pallets, especially if you have a knack for fixing electrical products.
Estimates show that up to 75 percent of plug-and-play products are in working condition. However, you are giving up on warranty as these items are sold 'AS IS', with no guarantees.
Another reason to go for untested customer returns is the fact that products get returned for a variety of reasons. Often you'll get products that have been returned because the shipment was wrong, the seller shipped the wrong product, wrong color, or the buyer purchased another product. This, however, is the best-case scenario.
Sometimes you might end up buying products that have been returned because of various faults, and this is the area where you could profit the most, if you are good at fixing things. Buyers are either uninterested or not qualified to fix products, and the reality is that if you purchase a new product, you expect it to work. Sometimes products get damaged during transport, but the fix is not expensive. Spending some time understanding the flaws and fixing them generates the profits you're looking for.
Combining Untested Customer Returned Pallets for Profit
Besides untested customer returns, liquidators offer pallets of merchandise that has been tested but is not functional even after some repairs have been attempted. These products are categorized on Direct Liquidation as 'tested-not-working'. However, while some parts might be missing, some of these products could serve as donors for the parts you need to fix other products. Even combining products within a pallet to resell in bulk could bring you a profit in the end when you calculate the purchase costs and the sales figures.
One of the main requirements when selling such products is patience, as it might take time to fix things. Additionally, it pays off not to be greedy. Attracting customers with lower prices can work wonders, and all you have to do is make sure you are making a profit once you have sold all the products from your pallet.
This is an incremental process – you will need to have patience to sell your products and generate profits overall.
Reselling Amazon Customer Return Pallets of Electronics
There are several options available to you, if you want to make the most profit out of each pallet you bought. 
List individually or Bundle?
The first step is to sort each pallet and check the contents. This entails separating what is ready to be sold immediately and what will need some work. Because selling some products in bundles may attract more customers, it is a good idea to also check what products you can bundle together. 
Can you Repair or Refurbish?
Faulty items are often returned to retailers (especially electronics), and you may find some of them in the pallets you bought. But repairing and refurbishing this kind of merchandise can give you an advantage. In many cases, the faults are easy to repair, and if you can do it and bring them back to working order, you will add considerable value to your merchandise. If you have the ability to do so, you can do it yourself. Otherwise, you can use a third-party to do it for you. 
If you find several faulty products of the same model in your pallets, you can use components from one product to repair another. Even products that cannot be repaired can be useful as sources of spare parts for others that can. 
Always Try to Re-Accessorize
Customers return some products with missing accessories like headphones or chargers. In many cases, it is not difficult or expensive to replace these accessories, and doing this will add value to the item when you resell them.
Repackage
Good quality packaging also adds value to a product. If the packaging is damaged, it is a good idea to try to replace it with the original packaging. Otherwise, repackage the item entirely, with good quality packaging. 
Inspect and Grade
Your products should be inspected thoroughly before you resell them. When its time to resell your products, you need to be truthful and accurate about their condition, advertising them at the correct grade. Most products will fit into these categories:
New factory-sealed – These are brand/new products, in their original boxes and sealed in their factory plastic wrapping. They have never been opened and are in pristine condition.

New open-box – This is new merchandise that is in perfect condition. However, the packaging has been opened.

Refurbished – These are items that have been inspected and repaired, accessorized and repackaged, if necessary.

Used – Used items work, but display visible signs of wear and tear, which may include scratches and dents.
Where to Buy Amazon Customer Return Electronics?
This is where Direct Liquidation comes in. A giant retailer like Amazon prefers to liquidate electronics and other merchandise through liquidation companies rather than smaller resellers, due to the large volume of stock. Direct Liquidation buys large volumes on a regular basis from Amazon and other sources, to then sell on through liquidation auctions to resellers like you at the lowest possible prices.
Direct Liquidation then processes these products. For refurbished electronics, this includes inspecting them and, if necessary, repairing them. The stock is broken down into lots of various sizes, including pallets and even truckloads, which are then put up for sale at Direct Liquidation's online marketplace.
Many lots sold by Direct Liquidation come with manifests that give all the information you need to make the best decisions for your business. You will be able to see what is exactly within each pallet.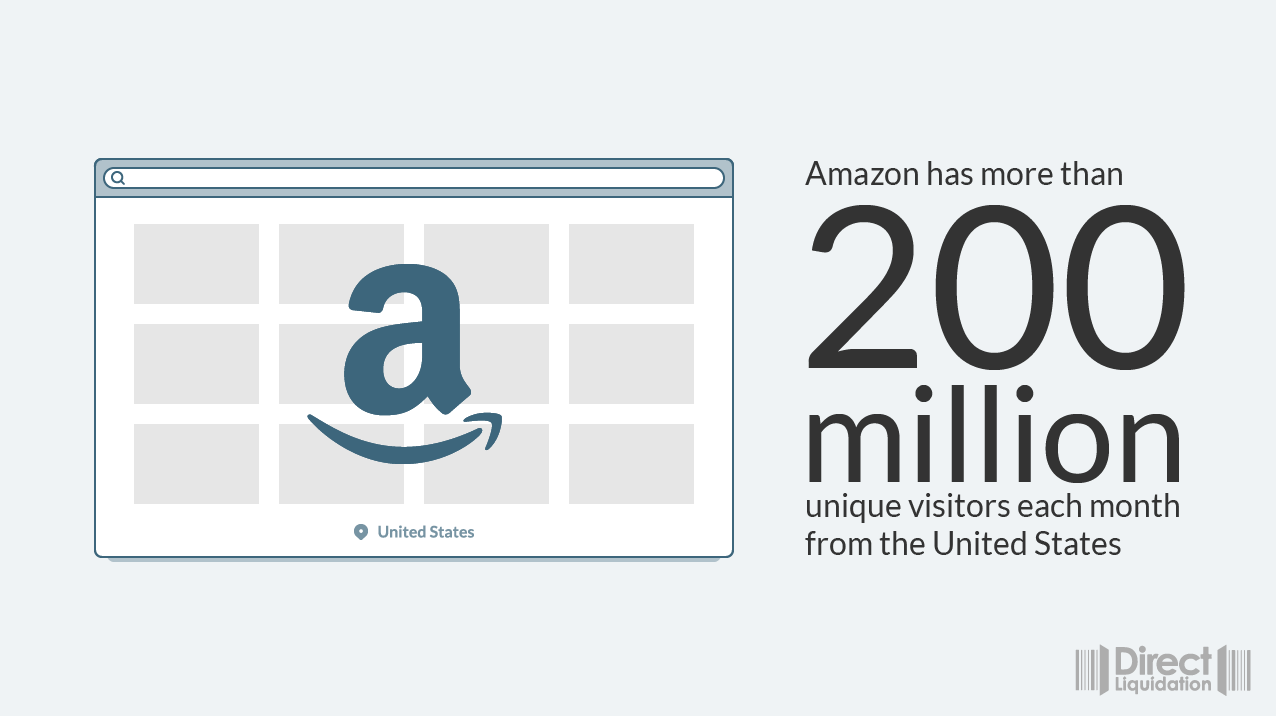 Untested returns are sold without any inspection or guarantee. Every pallet has an MSRP guide but these unmanifested listings have an estimate that is based on the volume of stock within the pallet or a truckload. These pallets are usually sold at the lowest price point, but in certain cases they can bring in the highest returns.
At Direct Liquidation's online marketplace you will find a steady supply of all sorts of electronics sourced from Amazon in a variety of conditions, lot sizes and prices. These lots are often sold at online auctions, but there are also instant sales. Where you see it on a listing, you can purchase the load without bidding, by clicking the "Buy Now" button.
Direct Liquidation is more than just a place where you can find liquidated merchandise. We take pride in the top-notch customer service we provide. We can help you put together larger or recurring orders, with custom manifests. We can help you out with shipping or give you the information you need to pick up orders yourself.
Take a look at our Amazon customer return pallets live at the moment.
Register for an account
It's free to get started. Get access to surplus inventory from top US retailers.