Starting a Liquidation Business in Nevada: What You Need to Know
Starting a liquidation business in Nevada can be an excellent opportunity for entrepreneurs looking to start a new venture or side hustle. With a growing economy and a favorable business climate, Nevada provides an ideal environment for those looking to start their own business.
Liquidation businesses specialize in buying and selling excess inventory from retailers, wholesalers, and manufacturers at significantly reduced prices. This allows them to provide discounted products to customers, while also generating a profit.
If you're interested in starting your own liquidation business in Nevada, this article will provide you with a comprehensive guide on everything you need to know to get started. From registering your business to finding inventory and selling your products, we'll cover all the essential steps to help you launch your liquidation business successfully.
Why Start a Liquidation Resale Business in Nevada
Nevada is a good place to start a business for several reasons:
Business-friendly environment: Nevada is known for its business-friendly environment, which includes low taxes, relatively low regulation, and a streamlined incorporation process. Nevada has no corporate income tax, no personal income tax, and no franchise tax.
Strategic location: Nevada is located in the western United States and is close to major cities like Los Angeles and San Francisco. This makes it an ideal location for businesses looking to expand their operations in the western United States.
Growing economy: Nevada's economy is growing at a steady rate, with industries such as tourism, mining, and technology leading the way. The state's economy is also diversified, which means that there are many opportunities for businesses in different sectors.
Access to funding: Nevada has a robust venture capital and angel investor community, which can provide funding for startups and early-stage businesses.
Favorable taxes for businesses: 
No Personal Income Tax
Minimal Employer Payroll Tax — 0.63% of gross wages with deductions for employer-paid health insurance.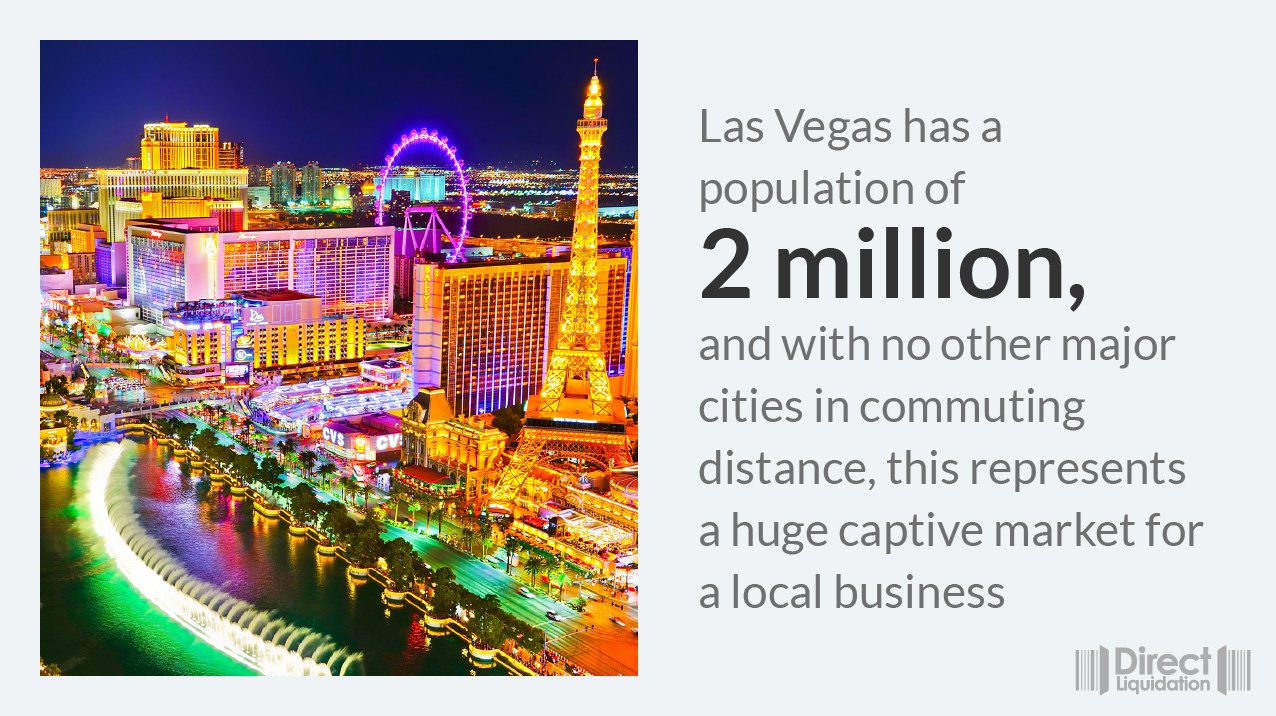 The Market for Discount Merchandise in Nevada
Nevada's population in 2023 is estimated to be 3.25 million, ranking as the 33rd most populous state in US.
According to the 2010 US Census, Las Vegas alone had a population of 1,951,269, with 715,365 households and 467,916 families. Despite being one of the fastest-growing metropolitan areas in the US, a significant percentage of the population, including 16.9% of those under 18 years and 7.6% of those over 65 years, live below the poverty line. This creates a favorable market for discounted merchandise. Furthermore, with a population of over 2 million and no major cities nearby, Las Vegas offers a captive market for local businesses. Additionally, the lower total income in Las Vegas than the national average also supports the climate for discount stores.
In 2021, the National Retail Federation projected that consumers in the Las Vegas area would spend over $30.1 billion on retail, indicating the potential for significant business opportunities. Furthermore, the city attracts a massive influx of tourists and business people, particularly for conferences. In the first seven months of 2021, Las Vegas welcomed approximately 16.8 million visitors despite the pandemic.
Starting a Liquidation Resale Business in Nevada
To register a business in the state, read our guide to starting a business and registering for a resale certificate in Nevada.
Buying Liquidation Pallets in Nevada with Direct Liquidation
If you're located in Las Vegas or nearby cities and towns like Henderson, Boulder City, or Goodsprings, and you want to source liquidated merchandise from the country's top retailers, there's great news. Direct Liquidation has a warehouse in the city, bringing in truckloads of customer returns directly from Walmart to southern Nevada.
You can easily register for a free account, and purchase customer returns for your business.
Check out the liquidation merchandise we have available in Las Vegas, Nevada.
Storage Options in Nevada
When buying liquidation pallets in Nevada, you need space to store merchandise. If you're just starting, it's best to use a spare room or garage to minimize costs. If you need more space but are not looking to move up to a full warehouse, you'll be happy to know there are plenty of storage units in the state. In 2020, there were 480 self-storage facilities in Nevada. Before you start looking for storage units, you need to consider the additional costs and how this will impact your profitability.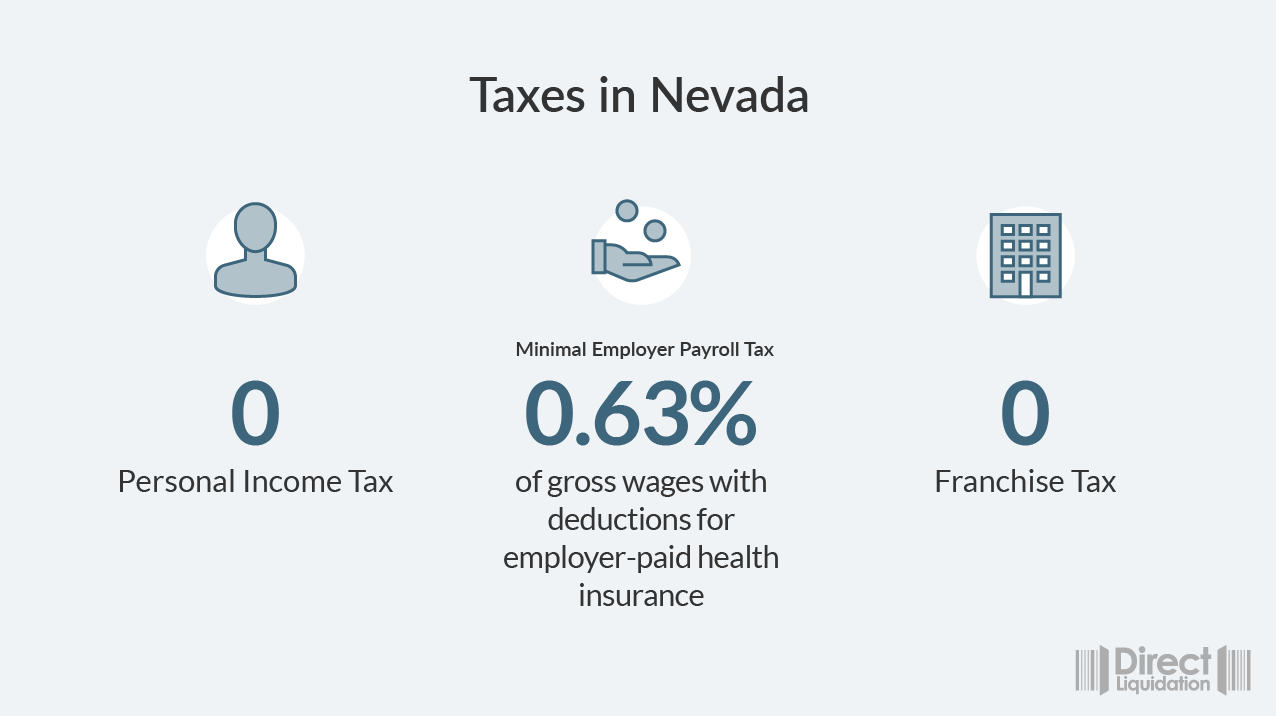 Costs (for 10'x10' units) at the time of writing:
Carmel: $130/month
Plainfield: $124/month
Brownsburg: $98/month
Camby: $94/month
Lawrence: $92/month
To find storage units near you, try adding terms such as "storage units near me," "self storage in Nevada" or "self storage [city]" into a Google search, or use a storage directory such as Storage Cafe.
Preparing Liquidation Merchandise for Resale
Check out our guides that include tips on how to prepare and add value to liquidation merchandise:
Selling Liquidation Merchandise in Nevada
Garage Sales
If you need to free up storage space quickly, selling used inventory at garage sales can be an efficient option. Nonetheless, before advertising and setting up a garage sale in your neighborhood, it is crucial to consult your local authorities or Home Owner's Association to avoid any potential issues.
A Physical Store
Setting up your own discount store and selling directly to local customers can increase the visibility of your business in the area. However, due to high costs and time commitments, it is not a feasible option for most people starting a new small business or side-hustle. Overhead costs such as rent, taxes, and utility bills can be prohibitive for startups, in addition to the need to hire and train staff.
If you are looking to start a business in Nevada, a directory like Showcase can assist you in identifying available retail spaces. However, it may be more practical to begin selling through less expensive channels before considering renting a retail space, once your business has taken off.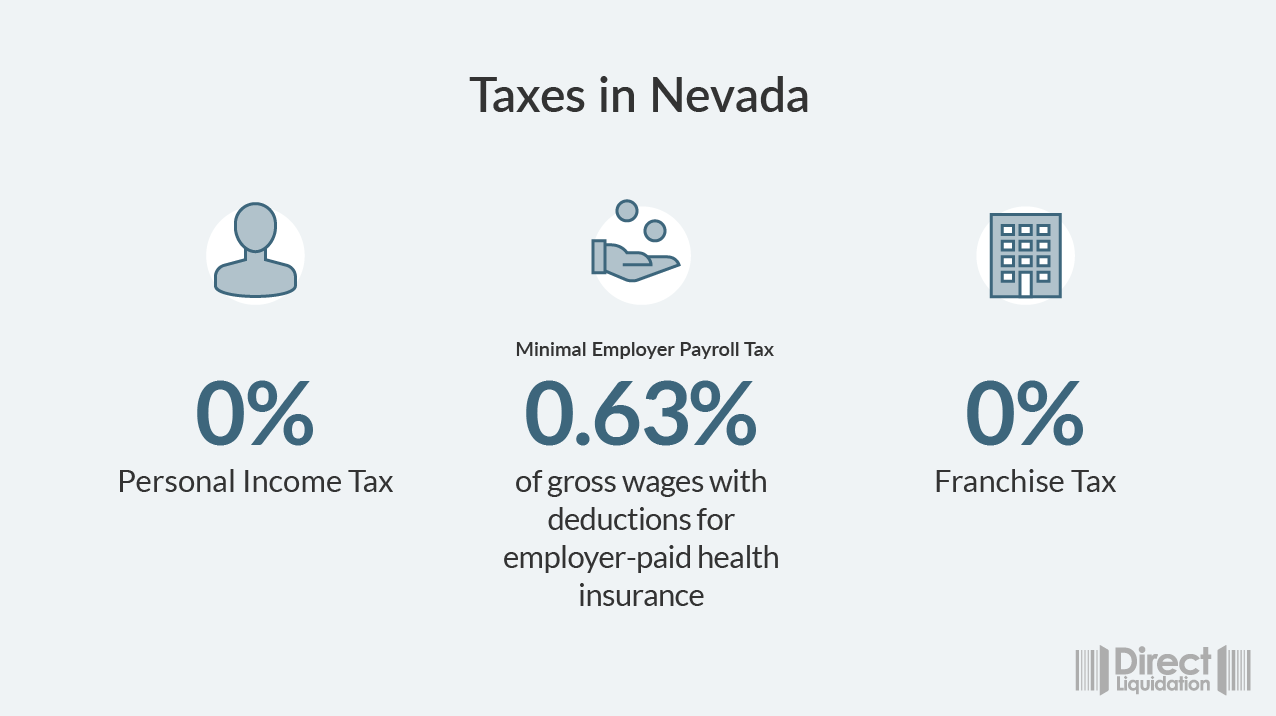 Facebook Marketplace
Check out our ultimate guide to reselling liquidation merchandise on Facebook Marketplace.
Craigslist
Check out our ultimate guide to reselling liquidation merchandise on Craigslist.
OfferUP
Check out our ultimate guide to selling liquidation merchandise on OfferUP.
Flea Markets in Nevada
If you have discounted items from your liquidation pallets to sell, Nevada's flea markets and swap meets are an ideal match. These venues offer direct access to customers who are on the lookout for excellent deals, with less emphasis on the condition of the items. The following are some of the largest flea markets and swap meets in the state to explore:
El Rancho Public Market– 1 775-331-3227
4172, 555 El Rancho Dr suite 2, Sparks, NV 89431
Las Palmas Indoor Swap Meet – 1 725-266-0660
5755 E Charleston Blvd, Las Vegas, NV 89142
Darcies SHOP – 1 775-217-4473
750 E Stillwater Ave #39, Fallon, NV 89406
Madame's Closet – 1 702-481-2069
6255 S Mojave Rd A, Las Vegas, NV 89120
Fantastic Indoor Swap Meet Las Vegas – 1 702-877-0087
1717 S Decatur Blvd, Las Vegas, NV 89102
Broadacres Marketplace – 1 702-642-3777
2930 N Las Vegas Blvd, North Las Vegas, NV 89030
Boulder City Antique Market – 1 702-293-2733
1101 Arizona St, Boulder City, NV 89005
Eddy Street Vintage Market – 1 775-392-3931
1235 Eddy St, Gardnerville, NV 89410
Charleston Antique Mall – 1 702-228-4783
560 S Decatur Blvd, Las Vegas, NV 89107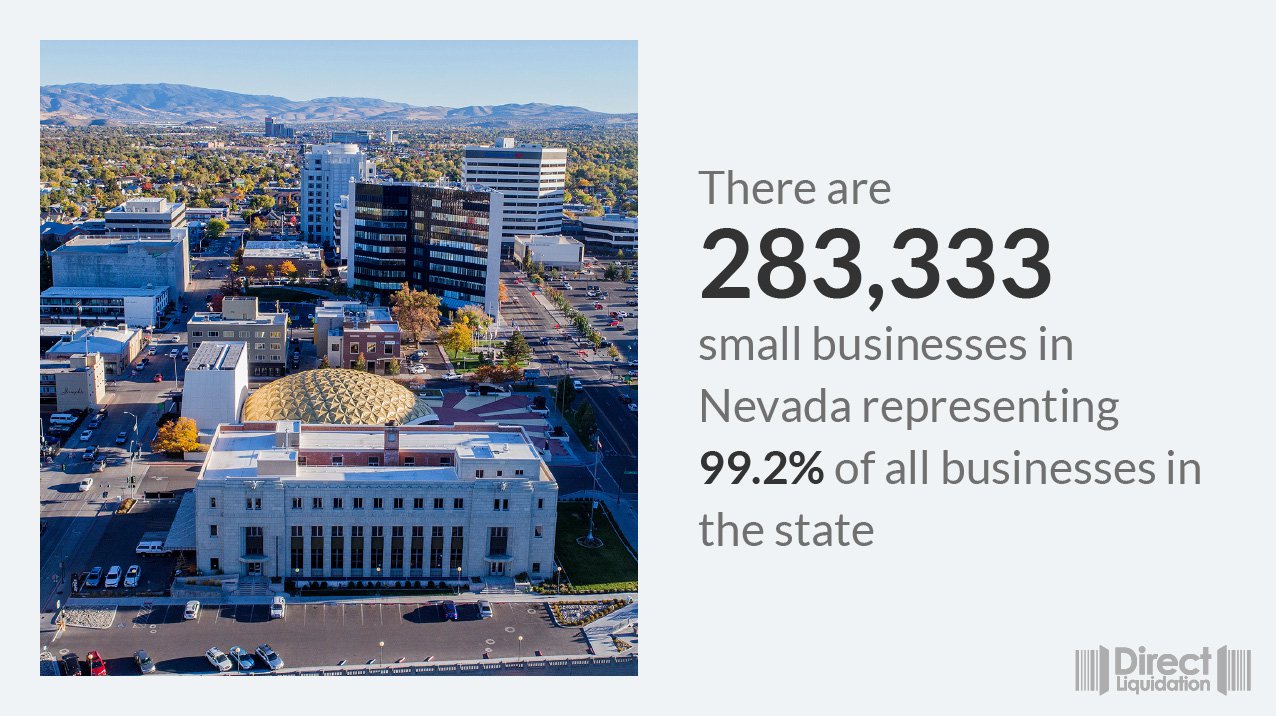 Top Tips for Starting a Liquidation Resale Business in Nevada
If you're starting a business in Nevada, it's a good idea to explore potential grants that you might qualify for. Look into the list of available grants for Nevada and investigate whether you meet the criteria for additional funding, especially if you belong to a minority community.
Networking is a vital aspect of business growth, no matter what stage your business is in. Attend local forums, business associations, Facebook groups, flea markets, and bazaars in your area to establish connections wherever possible. You may be pleasantly surprised by how willing other business owners are to provide their guidance, which can be highly valuable.
Maximize both online and physical tools to streamline your business operations. Automation can accelerate your order processing. Furthermore, online tools can help you optimize your pricing, organize your listings, and even prepare shipping labels for each sale. Always seek ways to automate your business operations to support the growth of your business.
To avoid legal complications, make sure to adhere to all legal and tax requirements. Remember to register for and use a Nevada Sales Tax Permit to prevent paying unnecessary sales taxes when buying stock.
Conclusions
Starting a liquidation business in Nevada is a good idea for several reasons. Firstly, Nevada is home to several large retail operations that process returns, creating a steady stream of inventory for liquidation resale businesses. This means that there is a consistent supply of discounted merchandise that can be resold for profit.
Secondly, Nevada is known for its tourism industry, which attracts a large number of visitors and creates a demand for discounted, as well as all other, merchandise. This presents an opportunity for liquidation resale businesses to cater to a wide customer base.
Thirdly, there are many flea markets and swap meets in Nevada that provide direct access to customers searching for great deals, with less concern about item condition. This is an ideal market for selling discounted items from liquidation pallets.
Also, Nevada has a business-friendly environment with relatively low taxes and a low cost of living compared to other states, which can make it an attractive location for starting a new business.
Check out our available Las Vegas liquidation merchandise.