Finding The Best Wholesale Suppliers For Summer Stock For Your Small Business
Finding a good supplier of seasonal stock when you run a small retail business either online or in a bricks-and-mortar store isn't as easy as it used to be. Back in the day, a small business would simply source from a wholesaler, who could be relied upon to supply them with a great range of seasonal products at a low enough wholesale price. This lower price meant there was enough profit to be made when it came time to sell the merchandise on to customers.
However, in recent years, things haven't been quite so straightforward. Wholesale prices are almost on a par with retail prices from a lot of suppliers, and this is bad news for any small retailer's profit margin.
So, where do you go if you want to carry on supplying your customers with attractively-priced, great-quality seasonal goods? Where do you go that will offer your business a price on pallets of summer goods that won't break the bank and will mean you'll still be able to turn a healthy profit? Well, with summer just around the corner, let's take a look at the best wholesale suppliers for summer stock. The answer may well surprise you when we tell you the best place to look for the stick you need is liquidation auctions.
Sourcing Summer Stock
If your business specializes in selling seasonal stock as well as year-round stock, or it just specializes in selling seasonal stock, you'll know the importance of sourcing your merchandise from a reliable supplier at the best price possible.
When it comes to summer stock, that means you'll be looking for pallets of items such as beachwear, swimwear, beach towels, sunglasses, tanning oils, inflatables and the like, and you'll be wanting them in time for the season that's just around the corner.
Luckily, there are still places where an abundance of seasonal goods are to be found throughout the year, from Christmas decorations, Halloween costumes and winter wear, to the stock you're looking for – summer merchandise. They're particular types of online wholesale suppliers called 'liquidators', and they're here to ensure your business gets exactly what it needs for the summer.
So, what's different about using a top-tier liquidator's online liquidation marketplace as opposed to sourcing from a traditional wholesaler or small-scale liquidator? Well, it's all about who they partner up with.
Every year, liquidators work with some of the biggest suppliers of seasonal goods such as Walmart, Target, Best Buy, Lowe's and Amazon. They sign agreements with these titans of the retail world, offering them a space on their online sales platforms where they can sell through their seasonal customer returns, overstock and closeouts to businesses such as yours, and all at prices you simply won't find anywhere else.
Here's how it works. Every year, the big-name retailers take back thousands of seasonal customer returns such as summer goods, as well as over-ordering seasonal stock and because they have stock left over from a seasonal event (stock known as 'closeouts'). With this type of stock taking up valuable warehouse and store space, the big retailers need to get rid of returns, overstock and shelf pull wholesale quick to free up space for the following season's stock.
All of this stock must go somewhere, and that's where a liquidator such as Direct Liquidation steps in. A liquidator provides a retailer such as Walmart with a platform where the company can reach business customers such as yours and sell through all their unwanted customer returns, overstock and closeouts as fast as possible.
Liquidators sell through pallets or truckloads of summer stock via live auctions which take place on their online liquidation marketplaces on a daily basis, and the lots they offer businesses are sold at way below their MSRP value.
So, if you're on the lookout for a great supply of cheap wholesale merchandise coming from some of the biggest names in US retail, you'll find plenty of it being sold through a liquidator's website.
Finding The Best Liquidation Wholesale Supplier
If you're on the lookout for summer goods, you should definitely check out Direct Liquidation's online liquidation marketplace. Direct Liquidation has partnered up with both Walmart and Lowe's Hardware. This means you'll not only find pallets of truckloads of Walmart customer returns, overstock and closeouts such as men's and women's swimwear, beachwear and light casual evening wear that's perfect to sell through to customers preparing for their summer vacations, but also items such as sit-on lawnmowers and AC units to make those lawns come alive and those long hot summer days and nights bearable.
Pretty much any kind of summer merchandise you can think of is available to buy from Direct Liquidation. And because it's coming from two of the biggest names in retail, you can rest assured that it's top-quality stock made by some of the world's biggest manufacturers.
In the case of Direct Liquidation, buying and shipping your stock couldn't be easier thanks to the aforementioned live auctions where pallets and truckloads of Lowe's liquidation auction goods and Walmart returns, closeouts and overstock are available to bid on daily. Or you can buy at a fixed price, or even negotiate directly with the liquidator. Most are happy to hear offers, and there's the potential to make an even greater saving.
Whichever way you choose to purchase your goods, they will be available to pick up or be shipped out to a destination of your choosing speedily and efficiently thanks to Direct Liquidation's network of distribution centers being located next to major highways and close to big name retailer partner's warehouses across the States and Canada. This ease of access means you'll get all the summer stock you need at the right price and shipped to your door in next to no time.
The Advantages Of Buying Seasonal Stock From A Liquidator
As we've mentioned, buying pallets or truckloads of returns, overstock, and closeouts to restock your small business for summer is best done by sourcing from an online liquidation specialist with a proven track record and an impeccable reputation. The advantage a top-tier liquidator such as Direct Liquidation has over its smaller scale competitors is that it is able to offer businesses a huge range of top-quality merchandise thanks to the unique relationship it has with its partners: a relationship built on trust.
The advantage of buying merchandise wholesale from a liquidator is obvious. You'll get exactly what you need to sell through to your customers at a price that will leave your small business with plenty of room to turn a healthy profit. As you're well aware, profit's the lifeblood of any business. A top-tier liquidation business such as Direct Liquidation can help you maintain healthy profits by providing your business with all the seasonal goods it needs at the right price. Those goods can be sold through to your customers at a range of attractive price points, and the prices you'll be able to charge means you'll have the added bonus of keeping ahead of the competition.
If you're on the lookout for great-quality summer merchandise, there really is only one choice – a top-tier liquidation company. So why not check on out today?
Direct Liquidation is a goTRG company.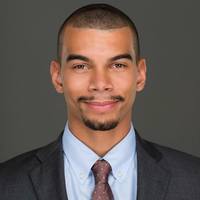 Henley currently works as a sales representative for Direct Liquidation, assisting businesses with product sourcing of liquidated merchandise from the largest retailers in the world. Whether you are looking for a pallet or a truckload Henley is here to help you grow your business.
View Henley's Bio on YouTube.