Where to Buy Pallets of Merchandise Near Me
Last Updated: July 12th, 2021: Added sections: Why Source Liquidation Pallets of Merchandise?, What are The Advantages of Buying Pallets of Merchandise Near Me?, Finding Pallets of Merchandise Near Me.
If you're asking "where to buy pallets of merchandise near me", then you know that sourcing local is a great way to keep your costs down, and source reliably. But what is the best source of merchandise for your business, and how can you find this merchandise near you?
To give yourself the best chance of running a successful online resale business, the aim is to keep all your procurement costs as low as possible without sacrificing the quality of the merchandise in order to ensure competitiveness in any market without narrowing your profit margin.
Some guidelines on how to achieve just that follow in this article. In short, if you are only starting your business, it is important to do it the right way, complying with the regulatory framework of your state, it is also important to source the merchandise from a reputable supplier, and one often overlooked but very important point is the ability to source this merchandise near your place of business- cutting down on delivery costs. This can play a very significant role in bringing success to your venture.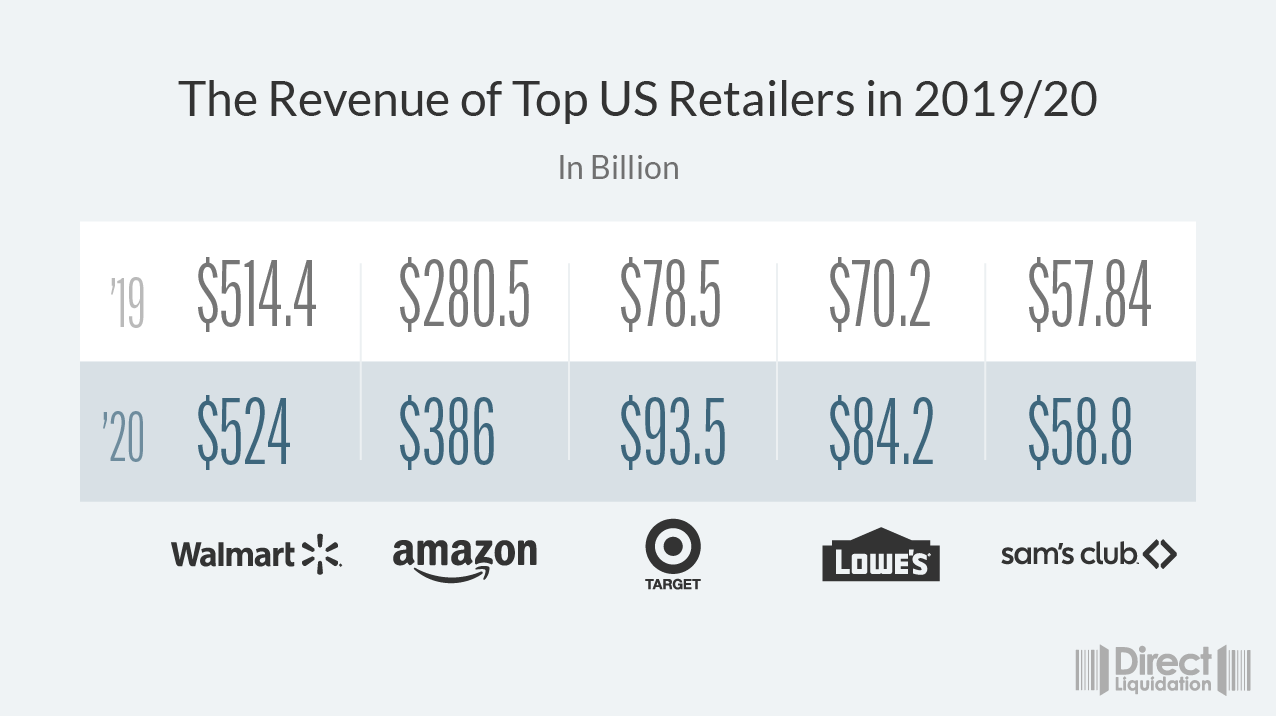 Buying Liquidated Stock for Resale
Let's look at the options you have and where to buy pallets of merchandise.
The 'traditional way' would be to look for a new-stock wholesale supplier to stock up. Wholesalers deliver merchandise to smaller buyers as they enable buying merchandise by the pallet.
However, if you look closer at the online marketplaces, single items being sold online are getting very close to their original brand-new wholesale prices. Once you factor in the shipping costs, your profit margin dwindles quickly, which in turn shows that if you are not buying large amounts of merchandise to push the price per unit down even further. Purchasing merchandise from a wholesaler makes no business sense if it doesn't make you money.
While you could buy directly from the manufacturer, you would usually be faced with a very high minimum order requirement. This in turn requires a significant investment from the start.
There is, however, a middle ground: liquidated stock. When speaking of liquidators and liquidation business, many people get the idea of scrap, used or broken merchandise that no one wants to buy due to the condition or quality. This is not the whole story.
While a large portion of merchandise is customer returns and very cheap products, there is no denying that liquidated merchandise is changing the e-commerce landscape. Through this stream, many are now able to push resale prices so low.
Why Source Liquidation Pallets of Merchandise?
As we have already seen, sourcing brand-new merchandise to sell is costly – you need a large investment to buy products at prices that allow you to sell competitively. Buying and selling customer returned merchandise allows you to start with much lower capital.
Due to more and more people making online purchases, there has been a surge in the number of returns, and a swing towards completely unused items being returned. It's estimated that purchases made online stand a 30%+ chance of being returned. In fact, 19% of online consumers order multiple versions of an item, choose one and return the rest.
Why are there so many returns for online sales (about three times the percentage of offline purchases)?
The chance to see a product in person and even try it out reduces the odds of you deciding to return it later. If you buy a sweater online, you may find out it does not really fit you as well as you thought, or that it doesn't look as good on you as you expected. Customers may have similar experiences with different types of products: footwear, furniture, home décor, appliances, and more. There is also the risk of the wrong item being sent, or damage in transit.
Let's look at this in numbers:
20% received a damaged product
22% received a product that looked different from the online listing
23% received the wrong item
35% stated other reasons
And what about by category?
Product return rates in the US;
Clothing/Shoes 56%

Electronics 42%

Accessories/Jewellery 30%

Health & Beauty 22%

Entertainment 21%
So, what happens to this returned merchandise? Most people think that when items are returned to retailers, they are placed back on the shelves and resold. Unless the item is completely unopened this is often not the case.
Many of these returned items are sent to liquidators to be sold by the pallet or truckload either in-person or online to anyone running a resale business.
This not only ensures that merchandise from top brands is being offered, but it also eliminates the wholesale purchase and markup and keeps the prices for you as a buyer below typical wholesale.
Again, depending on the type of merchandise you want to work with or the niche market you found and are looking to cover, you are presented with a number of opportunities. You could go for the cheapest option and buy pallets of unsorted customer returned merchandise. In truth a large percent of the merchandise sold through liquidators is untested and a percentage is tested but not working and can be bought for parts, which could be a great opportunity if you're good at making repairs.
Unsorted returns are sold at very low prices, compared to the MSRP, and you could receive a variety of products in all sorts of conditions, So you need to carefully weigh up the costs and what you might be able to do with the products. However, in terms of pallets of electronics that are sold under unsorted customer returned merchandise, the stats say that such inventory has a 75 percent plug-and-play success rate.
However, if you'd really like to stay on the safe side and still secure a significant profit without sacrificing quality, you should look where to buy closeouts by the pallet. This, of course, can be done through liquidation companies. Why is this merchandise interesting? Well, this merchandise is top-notch in terms of quality and condition. When retailers don't manage to sell the merchandise for whatever reason, and need to free up shelf space for new incoming collections, they discount the unsold products and sell through liquidation closeout sales.
To get rid of that merchandise as quickly as possible, manufacturers and retailers will use liquidators as a platform to reach a large number of customers online. The important thing for you is that closeout merchandise is in brand new condition, has never been used or sold and often comes with the store price tags attached. More importantly, it is offered at prices up 50 percent below typical wholesale. Whether you are working with electronic devices like smartphones or tablets, or you are buying and selling clothing, or toys for kids, you would be able to stay competitive in any market.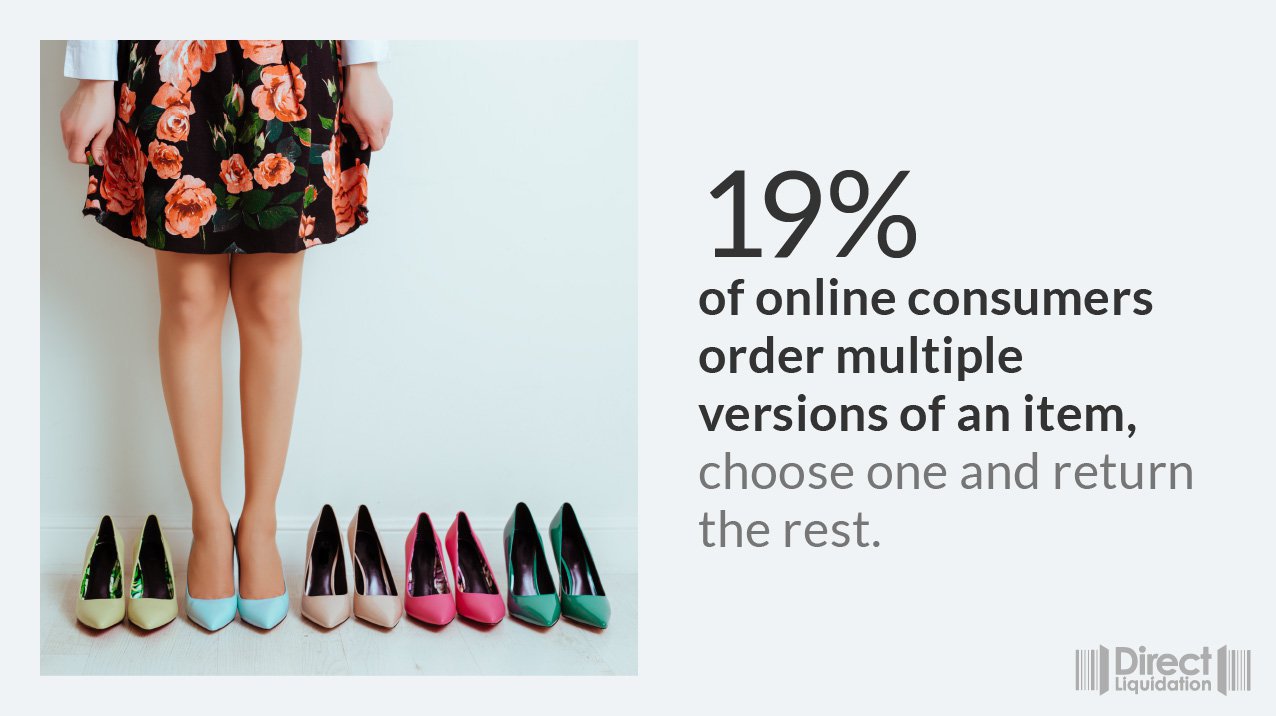 What Are The Advantages of Buying Pallets of Merchandise Near Me?
Working with local suppliers will help you cut down on shipping times and costs. With some suppliers, like Direct Liquidation, you can even pick up your merchandise yourself, further reducing shipping costs, provided that you have a suitable vehicle.
But there are ways to reduce costs, even if your supplier is further away. Buying larger quantities will reduce costs per pallet. The best strategy is to buy by the truckload, which allows for a more efficient use of space.
Finding Pallets of Merchandise Near Me
One good place to start looking for a liquidator that can supply you with the products that you need at low prices is Facebook. Many liquidation companies use Facebook to advertise their offers, and this social media platform is easy and quick to use. Another benefit of using Facebook is finding discussions about these businesses and getting instant feedback about their service. You are also able to locate those that are closest to you.
Facebook groups give liquidators and other wholesalers an opportunity to build a community, somewhere businesses can connect and share thoughts, opinions, trends and offers. They also give you a point of contact, and the ability to start a discussion. These groups are almost always publicly visible. It also gives local smaller suppliers the opportunity to find you and directly start a discussion if they think your business could benefit from what they have on offer. Facebook offers an informal, conversational atmosphere that can foster relationships, and help like-minded businesses help each other out, which can be especially helpful for those just starting out.
Use Facebook groups to also find local businesses. There is no harm in trying to find out where your potential competitors are also sourcing their merchandise. What groups are they members of? Do they follow any wholesalers that can give you a lead?
You'll also find Direct Liquidation's network of distribution centers located in the following places:
If you're unable to pick up products yourself, we can easily arrange shipping for you. Just use the shipping calculator on each listing page by inputting your Zip Code for an instant quote.
Consider if you need to buy a pallet or truckload? A standard large truck will hold 24-26 pallets. The cost per item to ship will be much cheaper by the truckload but the total cost will be substantial. Don't forget that you're also going to have to sort and store the merchandise. Full truckloads are usually too expensive and overwhelming for most people starting in the business, but if you're buying inventory to fill up a retail space, then a truckload is the best option.
Register for an account
It's free to get started. Get access to surplus inventory from top US retailers.
Diego works as a sales representative for Direct Liquidation helping businesses to source wholesale refurbished electronics inventory from the world's top retailers and manufacturers. Diego works with buyers directly to ensure they stay in stock with high quality inventory year round.
Schedule a Callback w/ Diego
View Diego's Bio on YouTube.