$100 Wholesale Pallets: Buying Liquidated Items For Less
Are you looking to buy liquidated merchandise for less? Did you know that you can supply your business with a huge range of liquidated products by buying $100 wholesale pallets sourced from the biggest retailers in the United States?
With a $100 wholesale pallet of liquidated merchandise, those looking to start a reselling business on a shoestring can reinvest the profits they make, starting small and slowly growing their business over time. Here we look at what you can expect when you buy a $100 pallet of liquidated items and how to squeeze as much profit as you can from buying and selling liquidated items for less.
Why Does Merchandise End Up On Liquidation Pallets?
There are many reasons why customers return products to both brick and mortar stores and online stores. Overall, at least 30% of all products ordered online are returned, whereas just 8.89% are returned to brick-and-mortar stores. There are several reasons for this. The top reasons given for returning items that are bought online are:
20% of customers received damaged products.
22% of customers received products that looked different from what they had seen online.
23% of customers received the wrong products.
35% sent products back for other reasons. These reasons can be anything from customers realizing they can't afford the products they ordered to customers changing their minds about their purchases.
Many online retailers have made it incredibly easy to return goods to them, such as offering free return shipping, easy-to-print returns labels, and 'no questions asked' returns policies.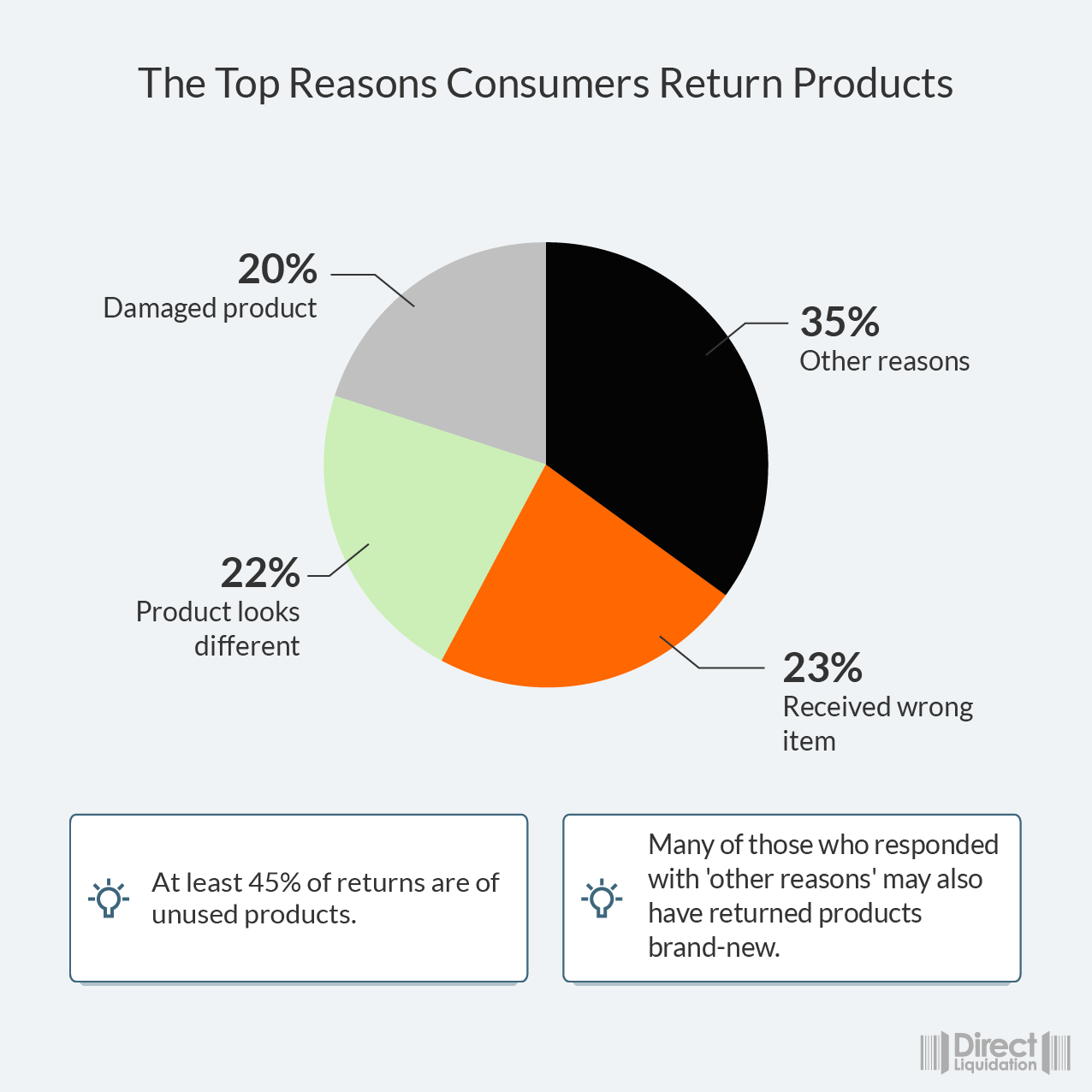 Source: WhiteBox.com
There are good reasons why online retailers offer such generous returns policies. Research has found that 92% of customers are more likely to buy from a retailer if they make returns as easy as possible. 67% of customers are also more likely to check a company's returns policy before making a purchase, and 27% of shoppers are more likely to make a purchase over $1000 if a company offers a free returns policy. On top of all that, 62% of shoppers are more likely to purchase if they can return an item bought online to a physical store.
Online customers have to rely solely on a photo and description of the product before ordering. When it comes to items such as clothing, there's the added risk that items do not fit. Some people specifically buy multiples of the same item of clothing with the purpose of returning the majority of them after trying them on.
This means online retailers have to be much more flexible than their brick-and-mortar counterparts, whose customers get the chance to try the products in person before buying them.
In addition to customer returns, retailers have to deal with overstock. 'Overstock' is merchandise that is surplus, either because it's been over-ordered, it's been superseded by a more up-to-date model, or it's seasonal stock that's not been sold once its season has come and gone. Both customer returns and overstock take up valuable warehouse or shelf space, so retailers are motivated to move these products quickly via liquidation.
What Do Retailers Do With Returns And Overstock?
So, with millions of items of customer returns and overstock in their inventory, what exactly do the country's biggest retailers do with them? While some may operate their own discount stores or offer them as sales items in-store, the bulk of returns and overstock are resold through liquidators. These channels are used because retailers can sell truckloads of this merchandise quickly to large customers and without the amount of bureaucracy, planning, and logistical problems that would come with selling to many thousands of smaller buyers.
As a result, if you're looking to buy in smaller quantities, such as $100 wholesale pallets, you need to work with a liquidation marketplace such as Direct Liquidation.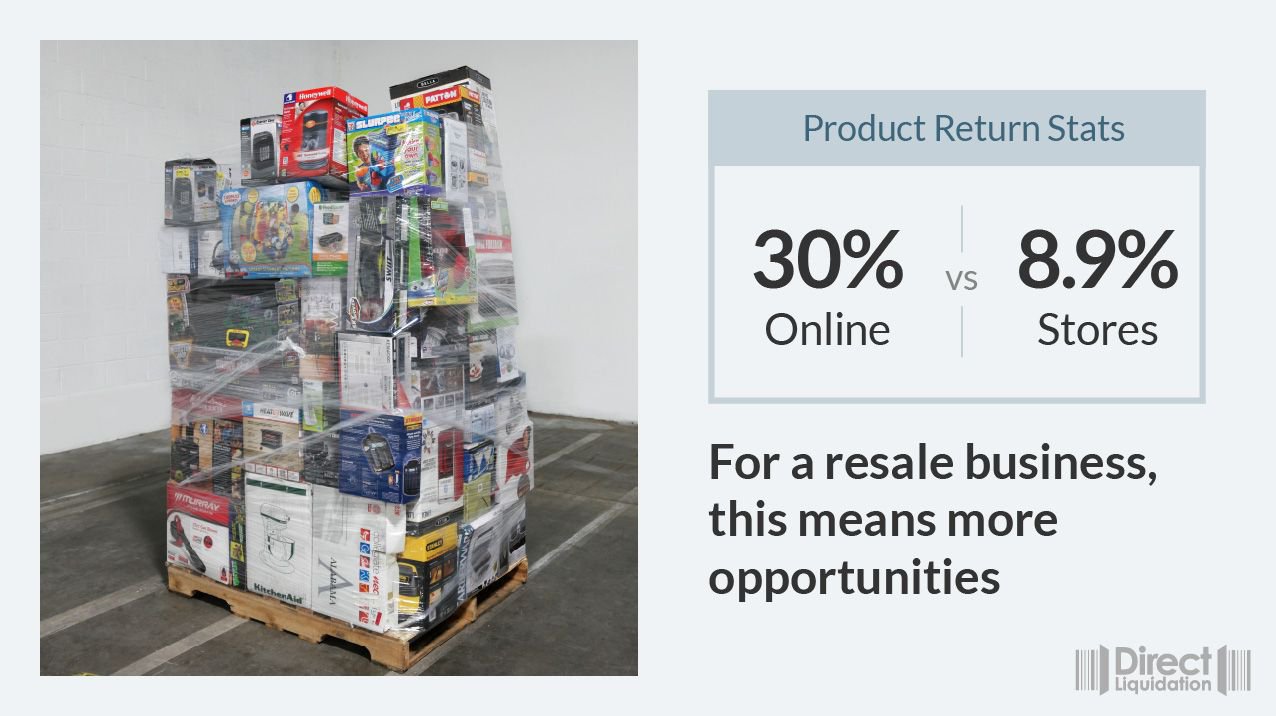 Source: Invespcro.com
How To Buy $100 Wholesale Pallets
A liquidation marketplace like Direct Liquidation is a one-stop-shop for customer returns and overstock from the largest retailers in the United States. The merchandise is sourced directly from retailers such as Walmart, Target, Lowe's, Kohl's, Sam's Club, and more.
You'll find a vast range of products sold in a variety of conditions from 'new' to 'untested customer returns' on Direct Liquidation's online auction platform. However, when you're looking at $100 wholesale pallets, you'll be looking primarily at untested customer returns.
Most wholesale merchandise is sold via live auctions, which take place on our marketplace daily. Buying stock from Direct Liquidation is easy. Once you've found a pallet of merchandise you're interested in purchasing, sign up for a free account and then enter a bid on the merchandise you're interested in. If you're the auction winner, all that's left to do is pay for your goods and arrange shipping.
If bidding on pallets of liquidated stock isn't for you, we also offer another way you can buy from us. Most of the lots we list on our marketplace have a 'Buy it Now' button which means our customers can buy pallets for a fixed price. If that's your preferred option, simply click on the button, and you'll be taken immediately to the checkout to complete your purchase.
What Can You Expect In $100 Wholesale Pallets?
So, what can you expect when you buy a pallet of wholesale merchandise from Direct Liquidation for $100? Lower cost pallets contain smaller items such as housewares, clothing, and electronics accessories such as chargers, cables, and headphones. You'll rarely find 'big ticket' items because these command higher prices. You can expect a lower piece count in a $100 pallet as well.
Most of the $100 pallets we sell on our liquidation marketplace come with a full manifest. That means you have access to the complete contents of your pallet along with other pieces of information such as the UPC, manufacturer and original retail price.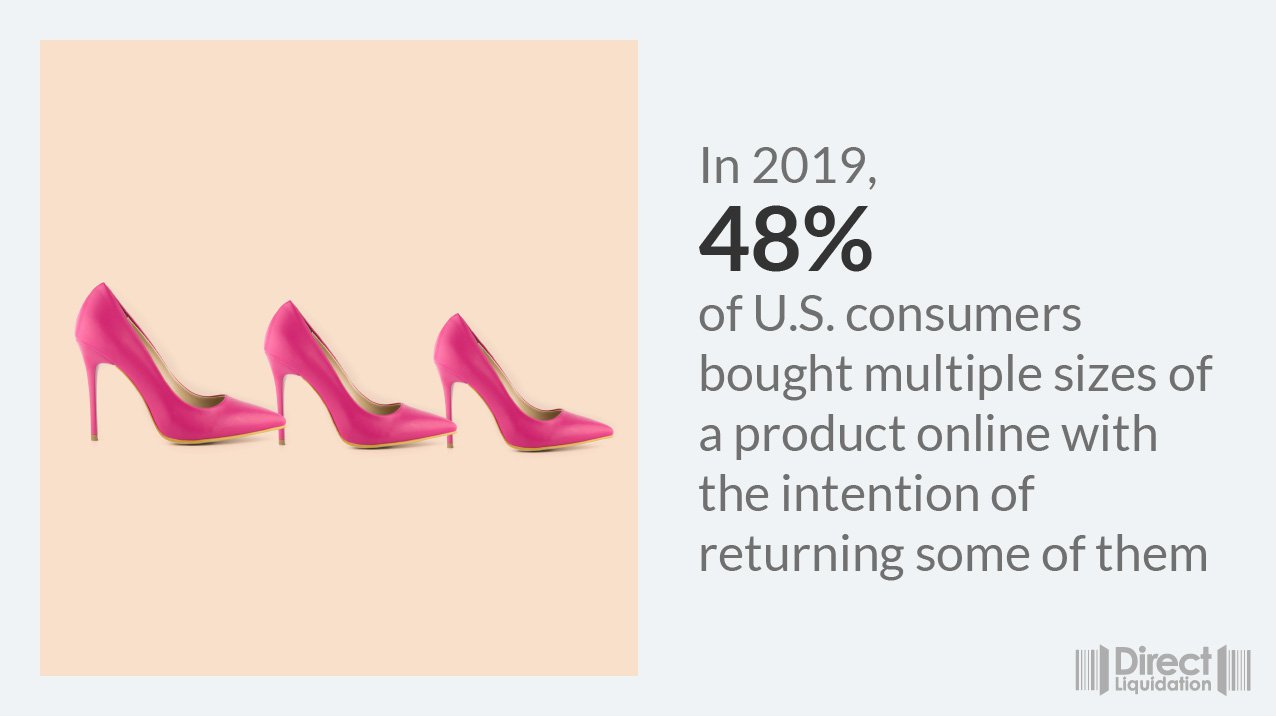 Source: DigitalCommerce360.com
While you'll be paying a very low price, the items on the pallet could be in a range of conditions from like new to missing components to heavily damaged. While that might be off-putting, you have to bear in mind that only 20% of goods returned online are damaged. With a little effort on your part many of these items can be made saleable.
How Can You Add Value To $100 Wholesale Pallets?
To make a profit from a $100 pallet, you'll need to get creative, and the best way to do that is by adding as much value to the contents of your pallet as you can. The best ways to add value to a $100 pallet of liquidated stock are:
Cleaning & Sorting
Once you've got everything out of the pallet, you'll need to sort the contents to see what's 'retail ready,' what items need a little TLC, what can be used later for spare parts, and what's junk that needs to be discarded. Once that's done, make sure you clean and sanitize any products that need it.
Repackaging
Sourcing replacement packaging or plain packaging is another crucial step to add value to your items. Customers, whether in-person or online, prefer merchandise to be properly packaged. So, if the packaging the product comes in is in poor shape, think about replacing it with either original packaging, if you can source it, or plain white or brown packaging.
Re-accessorizing
Another way to add value to the products in your $100 pallet is by re-accessorizing them. Products, like electronics, come with accessories such as chargers and headphones. If these are missing, replacing them with like-for-like accessories is a good way to increase an item's value.
Repairing
If you have the technical know-how, repairing items is another way you can add value. If the items just need a few tweaks, such as replacing a battery or a screen, and if you can carry out these repairs yourself, you'll bring products back up to spec and add considerable value to them. We wouldn't recommend outsourcing repairs as the fees a third party will charge would likely outstrip any potential profits.
Parts harvesting
If an item is unsellable and cannot be repaired, there's always the chance that components within it will still be worth something, especially if they're electrical. You can add value by taking items apart and selling these components to others, or you can keep them to repair another item in the future. Never discard an item before considering if some part of it can be sold or recycled.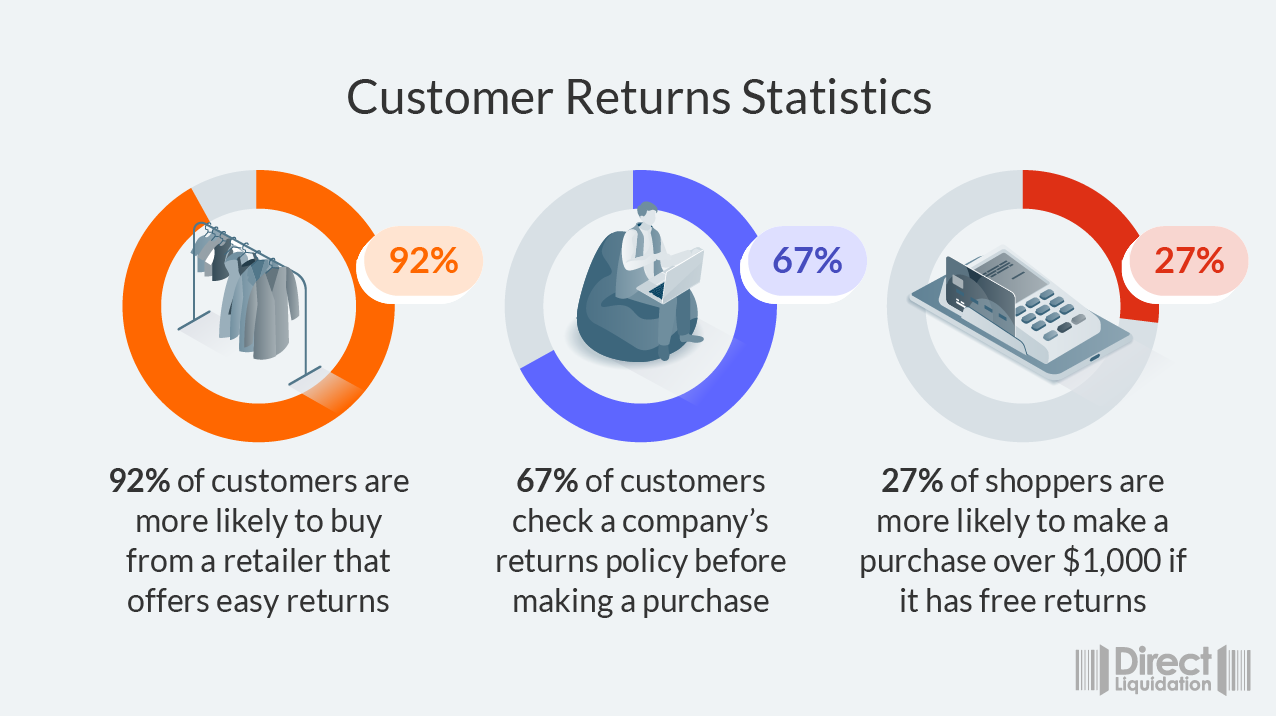 Source: Invespcro.com
Considering Your Costs When Buying $100 Wholesale Pallets
Finally, when you're considering buying a $100 wholesale pallet with the view to making a profit, you must consider all the costs you'll incur along the way and work out if they eat so far into your potential profits that buying one isn't worth it.
Carefully consider the price of shipping, which in the case of a $100 pallet must be kept to a bare minimum by shopping locally or working with a liquidator who offers local pick up. There is also your overhead to take into consideration. These costs can include the cost of packaging, replacement parts, accessories, labor and your storage space.
If you are selling through a third-party online marketplace, such as Amazon, eBay, or your own eCommerce site built on Shopify, you'll have to factor in the cost of selling on these platforms such as marketplace fees and shipping costs.
A lower cost alternative that may work for you is to try selling locally on sites such as Craigslist, OfferUp, or Facebook Marketplace instead. This will keep your costs to a bare minimum removing outbound shipping costs and most marketplace fees from the equation. Shaving every dime off your costs is key when selling items from a $100 wholesale pallet.
Buying and selling the goods on a $100 pallet of liquidated merchandise can be a great, cost-effective way of getting into reselling. By following the above simple hints and tips, you can increase the pallet's value and squeeze as much profit as possible from your purchase without breaking the bank. Of course, where you source from is equally important, and with goods coming from the biggest retailers in the United States, the best place to buy $100 pallets of liquidated merchandise is from Direct Liquidation. Good luck on your reselling journey!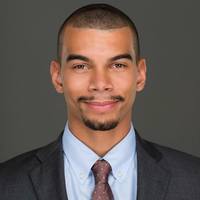 Henley currently works as a sales representative for Direct Liquidation, assisting businesses with product sourcing of liquidated merchandise from the largest retailers in the world. Whether you are looking for a pallet or a truckload Henley is here to help you grow your business.
View Henley's Bio on YouTube.