Where Can I Buy Liquidation Merchandise from Amazon by the Pallet?
With online sales becoming the go-to-way of purchasing and selling merchandise, it is not unusual that a number of individuals or businesses are opening online stores. Whether it is the main business or you are an individual looking to earn some extra cash on the side, becoming an Amazon seller is becoming an increasingly popular option.
>> Free Registration – Buy Liquidated Amazon Returns Pallets <<
However, as any retailer will tell you, customer returns are an everyday occurrence. Although this issue also affects brick-and-mortar shop, it is particularly serious for online sellers as around 30 percent of all online sales end up being returned.
Return policies are often in the buyer's favor. It is not unusual for the buyer to return the product close to the expiry of the return period, simply because they have tried the product and would like a new one. Basically, they are returning it because they can. But there are plenty of reasons why products get returned. Often it is a mistake by the dispatch department who have sent the wrong color product or the wrong size. The reasons for the return can be damage sustained during transport or the buyer simply expected the product to be something different.
It is not unusual for products to be returned unopened. Even though these products are still brand new, and in original packaging, the law prohibits the seller to advertise that product as new again. This opens up a whole new process of liquidating merchandise. If you plan on purchasing cheap merchandise to resell online, liquidated merchandise may interest you. Even Amazon sellers liquidate their merchandise, which means you can buy Amazon customer returns. So let's look a  bit closer into it.
Why Buy Amazon Customer Returns Pallets?
If you are looking to start a resale business on Amazon, or any other e-commerce platform, buying cheap merchandise is a must. Buying Amazon return pallets means you are purchasing merchandise at fairly low cost, way below wholesale, if you manage to find the right source. What this means is that, as a seller, you are able to enter a market where prices of single products are near wholesale, and still make a decent profit on each resale. So the simple answer to the title question would be: because it provides you the chance to maximize your profit.
How to Buy Amazon Return Pallets?
This is a straightforward question, and the answer is pretty simple too. However, the process of getting to the right source requires some work. If you are looking to buy Amazon customer returns, you should look for a liquidation company, or a liquidation platform such as Direct Liquidation, simply because such companies provide the tools for retailers to reach wider audiences, and liquidate their merchandise faster.
Direct Liquidation is an easy choice in this case because you are advised to work with reputable liquidation companies. Why? Well, buying Amazon return pallets is not just the case of finding a seller and buying immediately. That course of action could lead to serious issues, like receiving scrap you will either not be able to sell, or that would not fetch the profit you hoped for. Finding the right supplier is essential in this line of business and requires extensive research. You need to look at the products and services a company is offering, go through all the customer reviews because they will show you a clearer picture of the merchandise and the service provided by the company, and look for the connection the company has with retailers or manufacturers.
In this regard, Direct Liquidation is pretty much the safe bet since the company already serves as a platform to the largest retailer in the United States, Walmart. In addition, the company holds exclusive contracts with a number of top tier retailers and manufacturers that liquidate their merchandise through Direct LIquidation. In addition to these high-profile connections, there are certain things the company itself is doing, which provide a level of reassurance to the buyers.
Let's say you are interested in Amazon return pallets, but are not sure how to buy a pallet from Amazon, and are not really sure of the quality of the merchandise. Now, you are interested in clothing, for example, and have found a few Amazon return pallets advertised on Direct Liquidation. You have heard stories of liquidation companies mostly selling scrap, used and damaged products, which in a way is true because a large portion of products on offer are unsorted customer returns or product that have been tested and are classified as 'not working'. This raises your suspicion of the quality of the merchandise you are interested in buying. To ease your doubts, Direct Liquidation, as a reputable company, provides a manifest, which is essentially a list, containing information about the contents of the Amazon return pallets you are interested in buying.
This list will show the type, the amount and the condition of the merchandise contained within a pallet, meaning you know what you are buying and you can adjust your budget accordingly, leaving yourself enough room to play with while adjusting your prices for resale. In addition, Direct Liquidation provides a 90-day warranty on any product that has been refurbished by its service department.
So if you are in the market for Amazon return pallets, Direct Liquidation is the perfect source for your merchandise and it certainly increases your chance of scoring a great purchase.
Direct Liquidation is a goTRG company.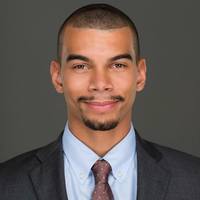 Henley currently works as a sales representative for Direct Liquidation, assisting businesses with product sourcing of liquidated merchandise from the largest retailers in the world. Whether you are looking for a pallet or a truckload Henley is here to help you grow your business.
View Henley's Bio on YouTube.