Finding A Liquidation Warehouse Near Me
Last Updated: July 6th, 2021: Added sections: What are The Advantages of Buying Liquidation Merchandise Near Me?, Finding A Liquidation Warehouse Near You.
As every small business knows, finding a good source of cheap wholesale merchandise nearby is a great way of cutting down on not only stock purchasing costs, but also of keeping shipping costs down to a bare minimum. There was a time not so long ago that a traditional new-product wholesale supplier could be relied upon to be a cheap, reliable source of wholesale merchandise, that you could sell and still have a decent profit margin. 
Nowadays, the prices wholesalers offer their customers are getting ever closer to these retail prices, as competition drives down the selling price, meaning there's less room to make a profit. That increases the likelihood that small business owners have to raise their prices, and risking driving customers away.
So, what do you do if you still want to buy cheaper wholesale merchandise locally? One answer is to switch to a top-tier liquidation specialist such as Direct Liquidation.
What Is A Top-Tier Liquidator?
Liquidators operate very differently from traditional wholesalers. Whereas a wholesaler will buy bulk merchandise directly from the manufacturers and then break their purchases down into smaller parcels to sell on to smaller businesses, a liquidator sells boxloads, pallets and truckloads of merchandise liquidated by big-name, national retailers.
This is how it works. Every year, national retailers such as Walmart, Amazon and Best Buy find themselves in possession of huge quantities of surplus merchandise. Why is this? Well, it's for a number of reasons. For example, a chain retailer may take the decision to close one of its stores. This usually leads to that store's inventory becoming surplus to requirements.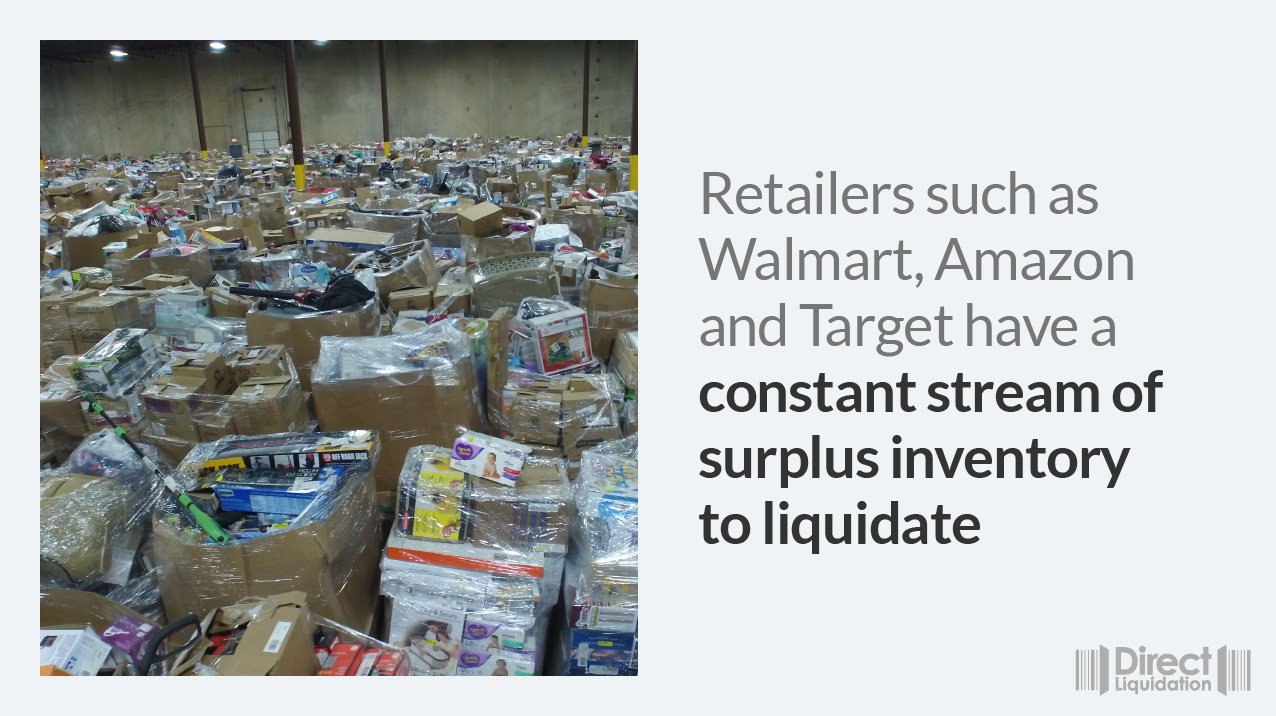 Another example is when a store overstocks products, most usually tech products that are being superseded by new models, or the retailers find themselves with a surplus of seasonal products after the season. These types of merchandise are known as closeouts and overstock. It is no longer required by the retailers, and therefore they look to liquidators to sell these products on as quickly as possible.
By far the largest category of surplus merchandise, however, is customer returns. As the name suggests, these are products that have been returned to retailers for a variety of reasons ranging from the products being faulty, the products bearing superficial or visible damage or the products being returned because the wrong item was sent, it was the wrong color, or customers have changed their minds. There are huge numbers of products returned to stores across the country every year. A large portion of this merchandise is no longer sold as A-stock products; instead, this merchandise is downgraded to B-stock. In order to clear space in their warehouses, and to deal with the constant supply of returns, these items are often packed into truckloads and liquidated. This is done with liquidators such as Direct Liquidation, where it is listed for resale to businesses like yours.
What are The Advantages of Buying Liquidation Merchandise Near Me?
It may seem obvious, but the main reason to look at local suppliers is to cut down on shipping times and costs. If you can pick up the merchandise yourself, as you can from Direct Liquidation, it also cuts down on your driving time and fuel usage. Note though, that in order to pick items up yourself, you will need a suitable vehicle, that is compatible with a loading bay.
If you are buying merchandise from further afield, though, there are things you can do to mitigate the additional costs. Buying more merchandise reduces the shipping or pickup costs per-pallet, and filling a truckload, with the full 26 pallets a standard trailer will take is the best way to maximize space, giving you the best per-pallet cost possible.
Products At Low Prices 
When you head on over to an online liquidation marketplace, you'll soon discover a huge range of incredible liquidated products in a variety of conditions from 'as new' and 'refurbished' to 'tested-not-working' – a condition that will particularly appeal to businesses looking for spare parts to bring faulty units back up to spec.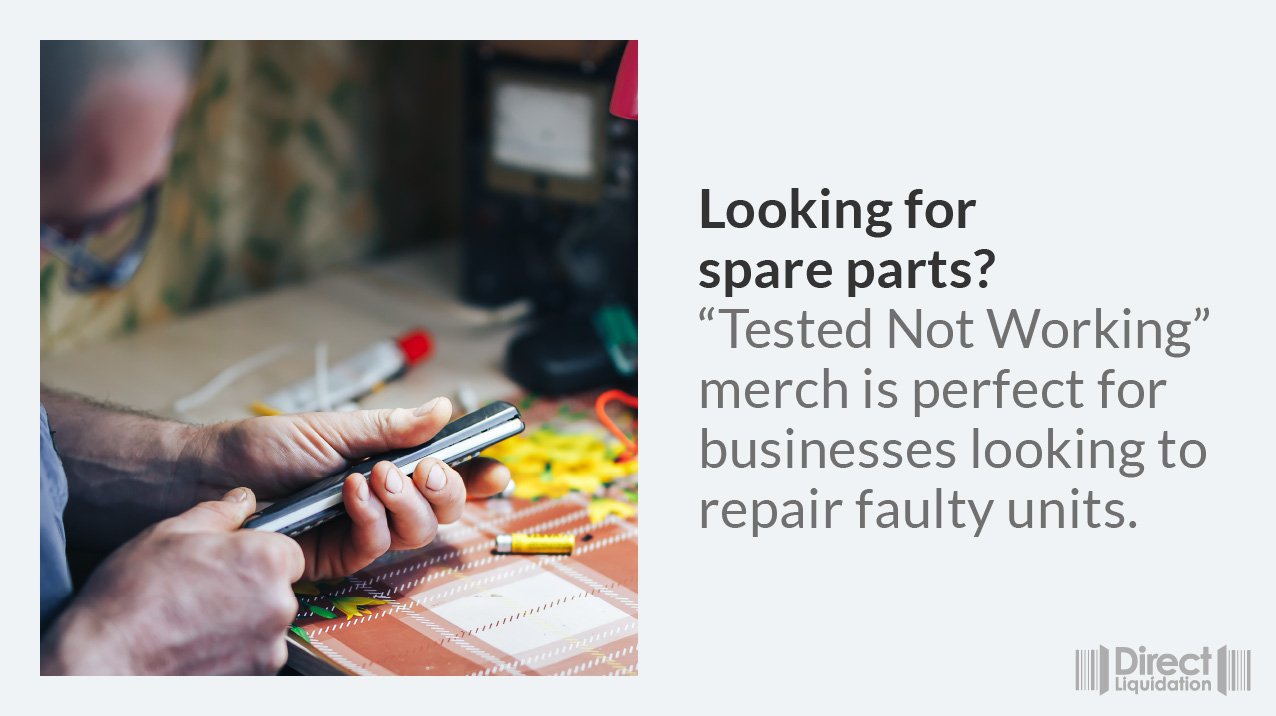 On Direct Liquidation's online liquidation auctions and sales platform, you'll find a comprehensive list of product categories, as well as dedicated vendor landing pages for its national retailer partners – Lowe's Hardware, Walmart, Target  and Amazon. You'll find a large range of great brand name and own brand products being sold on the national retailers' behalf in the following categories:
Automotive, Baby, Books, Clothing, Shoes & Accessories, Electronics, Fixed Assets, Food, Furniture, General Merchandise, Health & Beauty, Home, Home Improvement, Industrial Supplies, Jewelry, Office, Party & Occasions, Patio & Garden, Pet Toys & Pet Supplies, Sports, Fitness & Outdoors, and Toys.
As you can see, that's pretty much every base covered when it comes to most retailers' needs, and, best of all, those categories contain liquidated wholesale merchandise coming from some of the world's biggest manufacturers – companies such as HP, Apple, LEGO, Samsung, Microsoft, Beats by Dre, Adidas, Google, Fisher Price, Black & Decker, Sony and many more.
All of this great-quality merchandise is available to buy via live auction or for a fixed or auction price. All of this is available to buy below its MSRP value, meaning you'll be able to offer your customers low prices and keep your competitors at bay.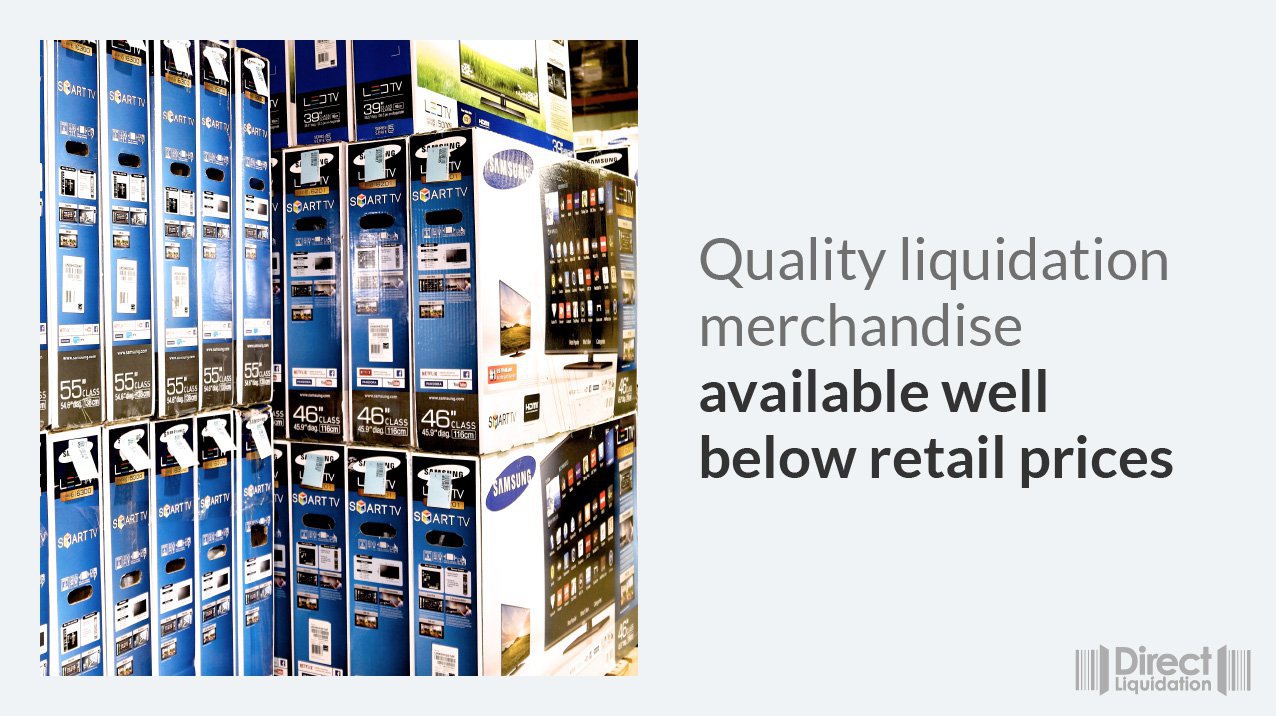 Finding A Liquidation Warehouse Near You
If you're looking to switch from a traditional wholesaler to a liquidator who can offer you great quality products at a much lower price, then a great place to start is on Facebook. Liquidation companies on Facebook often highlight their best offers and searching for them will allow you to quickly find liquidators close to you. 
You'll also find Direct Liquidation's network of distribution centers located in the following places:
Located near to major highways, Direct Liquidation's distribution centers are also located close to their retail partners' warehouses. This means warehouse-to-distribution center turnaround time is kept to a bare minimum.
Best of all, if you're close to one of Direct Liquidation's wholesale liquidation distribution centers, you can usually come and pick up your goods yourself, vastly cutting down on shipping costs. If you're not close by, check out what prices Direct Liquidation charges for shipping – often they can ship to your location of choice usually for less than third party couriers. Each lot page has a shipping calculator button on it, to help guide you on this.
If you're on the lookout to switch to a different local supplier, why not check out what a liquidator can do for your business today?
Register for an account
It's free to get started. Get access to surplus inventory from top US retailers.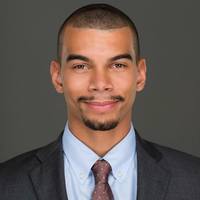 Henley currently works as a sales representative for Direct Liquidation, assisting businesses with product sourcing of liquidated merchandise from the largest retailers in the world. Whether you are looking for a pallet or a truckload Henley is here to help you grow your business.
View Henley's Bio on YouTube.