Starting a Reselling Business: What You Need to Know
Reselling describes the process of buying merchandise for the purpose of selling it rather than consuming it. A reselling business can be a fantastic way of making money, either as a full-time business or as a side hustle. Our guide to starting a reselling business will walk you through the steps you need to follow to create your business, choose a source for your merchandise and how to add value to your merchandise to increase your profit potential.
The Market for Resale Businesses
The resale and secondhand market is booming, with sales expected to reach $53 billion by 2023. Additionally, the number of small businesses in the US keeps growing. By the end of 2021, this number was 32.5 million, representing a 2.5% growth from the previous year and constituting 99.9% of all businesses in the country.
The success of discount stores is noteworthy: in 2019, US discount stores made $95.1 billion in gross sales. In part, these numbers relay the fact that Americans like to buy from small local businesses:
91% of the time, consumers will choose small businesses when convenient
74% look for ways to support small businesses even if it's not convenient.
Small companies create 1.5 million jobs annually and account for 64% of new jobs created in the US. Small businesses also occupy between 30% and 50% of all commercial space, an estimated 20 billion to 34 billion square feet. Resale is big business.
Step 1: Register a Business
The legal requirements for setting up a business vary from state to state. Consult an attorney to determine the requirements at the state and local levels. You can also consult an accountant who can typically set this up for you at a lower price point.
Select a legal structure. Sole Proprietorship is typically the best for the needs of an individual starting a small business. However, this means you are personally liable for your business' debts.
Apply for a Federal Employer Identification Number (EIN) from the IRS if you're thinking of employing help. In some states, you can also use Social Security Numbers (SSN).
Check your tax obligations. Find out what your tax obligations are at the local, state, and federal levels. There is a good guide from the IRS available online.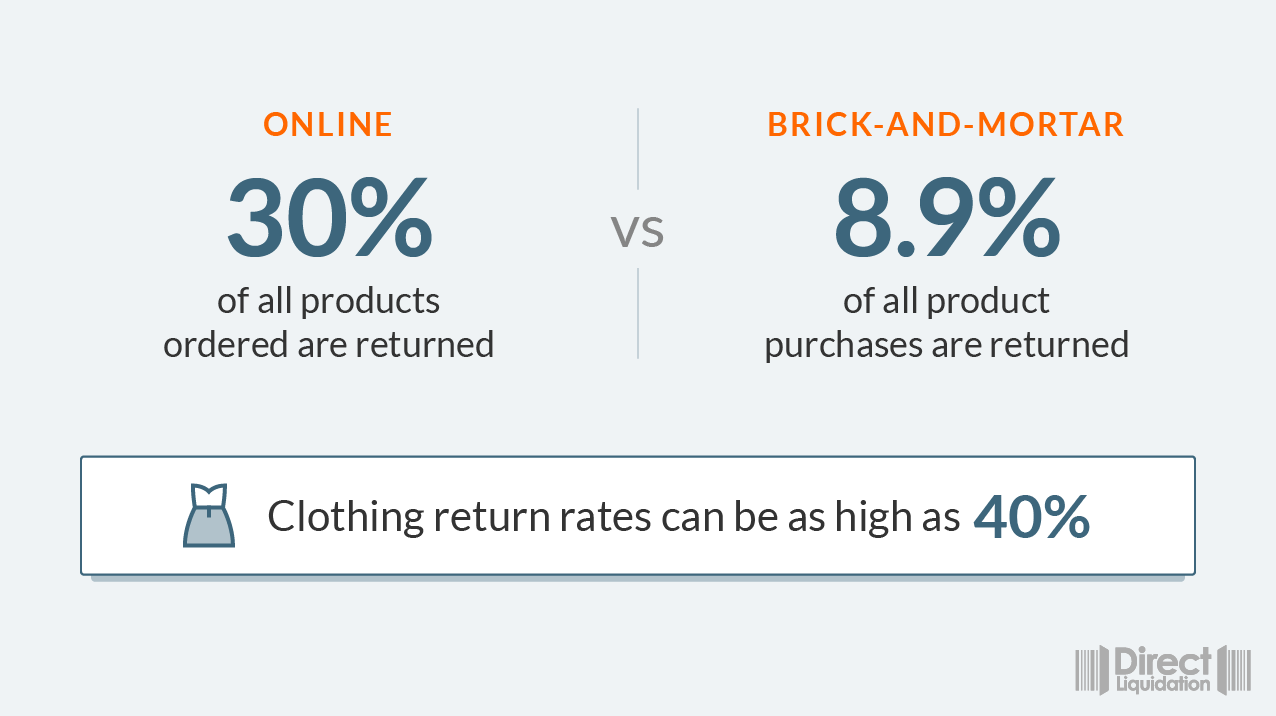 Source: Yahoo! News, 2020.
Step 2: Apply for a Tax Exemption or Resale Certificate
A tax exemption certificate, or resale certificate, exempts you from paying sales tax when buying products strictly for the purposes of resale. Check out our series of guides for registering for sales tax exemptions here.
Step 3: Create a Business Plan
When creating a new business, it is vital to develop a business plan. A business plan should contain the following:
Executive Summary
This is a summary of what your business is, what type of products you're going to trade in, a list of anybody who will be working with you, and in what capacity. Your executive summary should also list your location, source of finance, and growth plans.
Company Description
Your company description should contain detailed information about your company's market, competitive advantages, and plans to make the venture a success. Have you found a good location for your store, or are you planning on selling out of your own home?
Market Analysis
You should talk about any market research you have done, including any research on your potential competitors.
Organization and Management
Describe the legal status of your business. Are you a sole trader or a corporation? Who is going to be running the business, and who else will be working with you? Do you have investors or shareholders?
Product Lines
What products are you hoping to sell? Where will you be sourcing the merchandise from?
Marketing and Sales
How will you attract and retain customers? What marketplaces or platforms are you going to use to sell your merchandise. Do you have a budget or plan for marketing?
Funding
How are you going to be funding your business? You need to explain any investments from other parties, any loans you will be taking, and how you plan to pay them back.
Financial Projections
Include a projection as to future financing and investments. It is typical to forecast any future funding needs for the first 3 to 5 years.
For more information on building a business plan, including sample plans, visit the guides published by the Small Business Administration.
Source: Statista, 2020.
Step 4: Storage
How much storage space you have determines how much merchandise you can buy. Many newcomers to the business use spaces like a garage or spare room when first starting out to cut down on overhead. With a bigger budget, you can upgrade to a commercial storage space. This allows you to separate the business from your personal space. It also allows you to scale up by renting more storage units in the same facility. Rental costs for storage units are around $0.90 to $1.30 per square foot per month.
As your business grows, you might want to upgrade to a full warehouse. Warehousing costs vary: one-year lease costs on average between $4 and $7 per square foot, but the location and other factors introduce a degree of variability. Other costs to consider are administrative and management costs ($30 to $40 per hour) and operational expenses such as taxes, insurance, and utility costs. These range between $2 and $3 per square foot. Forklift leasing costs $750-$1,000 per month.
Despite the costs, upgrading to a warehouse brings some important benefits: all the merchandise is kept in one single space, facilitating inventory management and merchandise processing. It makes deliveries more efficient by giving you the capacity to receive larger trucks and deal with more merchandise.
Step 5: Finding a Source for Your Merchandise
Your Local Chamber of Commerce can help put you in touch with potential resale suppliers in your area, and many have public directories of local wholesalers and liquidators.
For top wholesale directories in the US, check out:
Finding Wholesalers Through The Internet
Search engines will allow you to find websites, Google My Business listings, and Facebook pages of suppliers in your area:
To find local wholesale suppliers, try searching " wholesaler near me" or "wholesaler [city]".
Try local searches for wholesalers of a certain product category. For example " appliance wholesaler [city]" or "electronics wholesaler [state]"
To find already-prepared lists of wholesale sites, try searching for "wholesale directory" or "wholesaler directory."
To find wholesalers for specific manufacturers, search the manufacturer's name and "wholesaler or "wholesale supplier," e.g., "apple wholesaler" or "apple wholesale supplier".
To find marketplaces selling wholesale merchandise, search "wholesale marketplace".
Consider Dropshipping Companies
Suppliers that offer dropshipping services act as the order fulfillment partner in your relationship. This means that you sell products that you never actually handle yourself. Once a customer places an order with you, you pass the customer's details on to the dropshipping company, which then sends the product to the customer, handling all the shipping and logistics themselves. While this means you're not having to fork out for storage space and removes logistical issues from you, this comes at a cost, and you'll pay high commissions to these suppliers. This is not a method you can use to gain the benefits from selling products locally. 
The biggest dropshipping directories are:
Consider Sourcing Liquidation Goods
Liquidation products cost less than sourcing new items from wholesalers, meaning you can start your reselling business with a lower investment. Read more about starting a reselling business using liquidation merchandise by reading our guides which explore what liquidation goods are, how to find liquidators and what it takes to start a resale business with them:
Step 6: Choosing a Source for Your Merchandise
When choosing a supplier for your merchandise, there are several things you need to take into consideration:
Depth of Inventory – Find a supplier that provides you with an extensive range of the category of products you want to stock.
Price – Find a source that charges fair prices and, preferably, provides volume discounts.
Shipping Costs – Keep shipping costs down by buying from a supplier with warehouse locations close to you. If possible, choose to pick up your merchandise yourself to save even more money if you have the capacity to do so.
Buying on Terms – Use a supplier that lets you defer payment for 30, 60, or 90 days. This will help you manage your cash flow. Some wholesalers let you book credit with them directly. Alternatively, use business credit services such as Behalf, which provides credit with flexible payback terms.
Minimum Order Quantities – Find out the supplier's minimum order quantity (MOQ) requirements and check if you can meet them.
Step 7: Negotiating a Price
The next step is getting the best price possible on the merchandise you want to source. Large wholesalers have dedicated salespeople who work on the basis of sales commissions. This motivates them to sell, which gives you an advantage, especially if you intend to place a large order.
Negotiating the price is crucial for your profitability. Always make a counter-offer. Ask for extras to be included with the price: shipping, extended warranties, or a reduced-price repeat order. It's critical you negotiate price as this will directly impact your profitability. Very low prices, however, might be a sign that the goods may be of lower quality or not authentic. Research any supplier prior to placing an order with them regardless of the deal you negotiate.
Step 8: Receiving Delivery
After your order arrives, you need to unload your products. Organizing and cataloging them is a critical part of the process.
Unloading
If using commercial shipping, make sure you prepare for the arrival of the merchandise. Contact the shipping company or the supplier before ordering to find out the shipping details including the carrier being used. With smaller orders, you can do the unloading yourself. With a full truckload, you need to have a commercial loading dock or ensure the truck has a liftgate if you don't have a dock.
Checking All Merchandise For Damage
Check the merchandise for damage before the shipper leaves: squashed boxes, damaged items, or pallets that have toppled over. Report the damage to the driver to start the process of making a claim for damages. Take pictures while the goods are still on the truck as evidence for your claim with the supplier. Also, take note of whether any merchandise is missing by comparing your order invoice with the Bill of Lading supplied by the shipper.
Taking Inventory
Organise your merchandise before storing it. Take a complete inventory of everything and check it off against your order details. Test merchandise for functionality before putting it into storage.
If dealing with large quantities, invest in a label printer and scanner to catalog your inventory quickly. Having a digital catalog for your goods can assist you in sales tracking as well as generating listings for online sales if you plan to pursue that as a sales channel.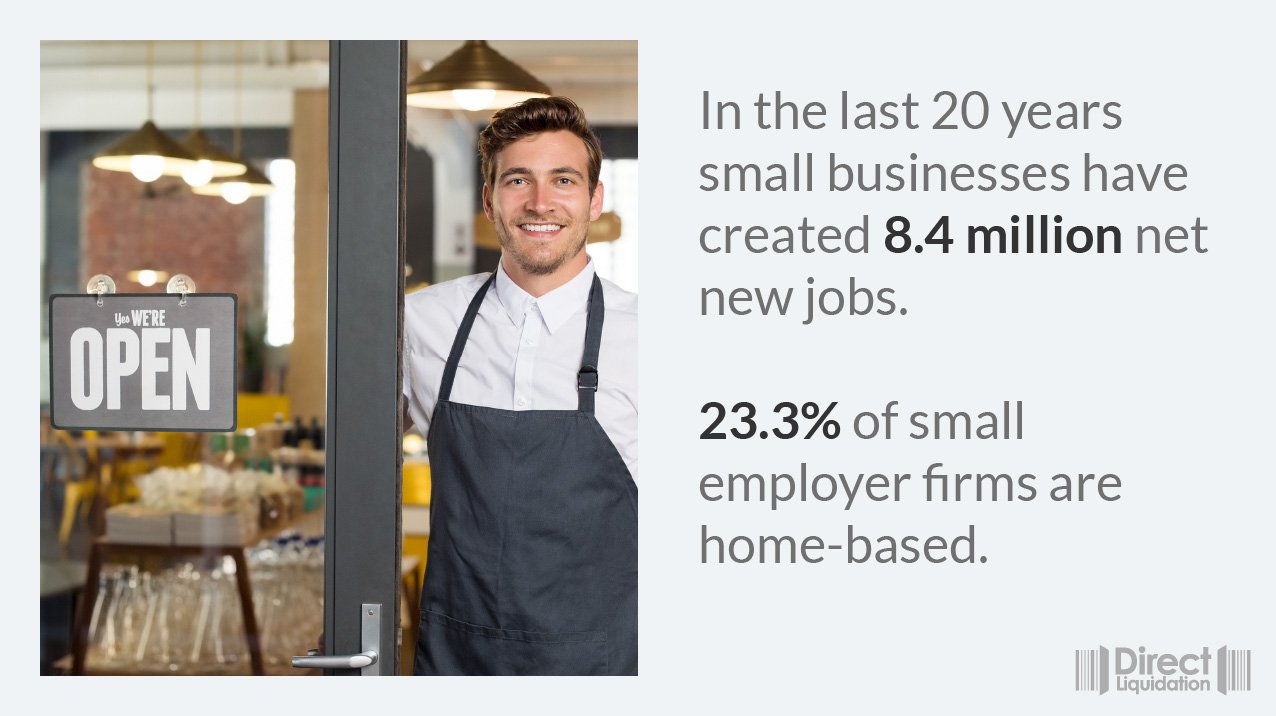 Source: Statista, 2020.
Step 9: Adding Value to Non-New Inventory
If you're buying brand-new merchandise, you can skip this section. New merchandise is already packaged and ready for resale.
If you're sourcing pallets of surplus merchandise, such as liquidated customer returns, you will need to work on these items to add value and increase their saleability. There are a number of things you can do to process liquidation pallets for resale.
Cleaning and Sanitizing
Some items will simply need cleaning and sanitizing in order to be saleable.
Organize items that need cleaning, starting with items that do not need functionality testing: clothing, toys, and furniture. Also check for damage and missing parts. There is no point in laundering ripped clothing, for example.
For items that need functionality testing, do that first. Clean and sanitize these items only if you are going to sell them. Units that are going to be stripped for parts do not need the same level of cleaning.
Repackaging
Some fully working merchandise may be in damaged packaging, or the original packaging may be missing. Unless you can salvage it from other returns, it is not worth tracking down genuine original packaging. Instead, use professional plain packaging, and add your logo and business contact details with stickers to build your brand.
Accessorizing and Bundling
Many items, especially electronics, come with accessories like headphones and chargers. Replace missing accessories with like-for-like items to increase the item's value. Bundle accessories to make your listings more attractive. If you're selling a phone, add, for example, a case or a memory card to make your offering stand out from the competition.
Repairing
Repairing damaged products adds value. You can bring the products back to an like-new condition if you have some technical ability. Outsourcing repairs, however, may be too costly and eat into your profits. Use broken units as parts donors to replace broken or missing components in easily fixable items.
Selling Spare Parts
Broken items you cannot repair can be used as sources for spare parts. Parts can also be sold as-is as well. Always consider whether parts can be harvested before discarding an item.
Step 10: Selling Your Merchandise
There is a number of routes you can take to sell your merchandise, both locally and online – check out our definitive guide to selling locally vs online.
Starting a Business Reselling: Investing in Tools
Tools like shipping label printers, UPC barcode readers and loggers, and stock management software will be instrumental to managing your time and merchandise. Check out our guide: Top Resources For Wholesalers: The Tools You Need.
Starting a Business Reselling: Top Tips
Use your knowledge to your advantage: it is easier to sell products you know well, and you will be better able to address your customers' questions or concerns.
Use whatever storage space you have to start. Retail and commercial space can be expensive. Learn the business first before scaling into a larger space.
Always account for shipping costs and look for ways to reduce them. Sourcing items by the truckload is the best way to reduce shipping costs. But you can also work with suppliers that ship from locations closer to you or have self-pickup options. Selling locally can also help reduce shipping costs as you don't have any outbound shipping costs, like you would with an online business.
You can also use the internet to sell locally with resources like Facebook Groups, Facebook Marketplace, OfferUp, Craigslist, and local online classifieds. Consider setting up your own website too.
Avoid paying unnecessary sales tax when you buy your stock by registering for and using a resale certificate.
Use software to track your sales and manage your catalog.
Customer service is often the differentiator between a successful business and one that fails. Remember the old adage the customer is always right.
Sourcing Merchandise to Resell from Direct Liquidation
Customers can access an enormous variety of merchandise at Direct Liquidation. This includes overstock and customer returns sourced from top retailers.
You can buy lot sizes from pallets to full truckloads. We launch new listings every day.
We have multiple warehouses located across the country. Reduce shipping costs by choosing to source from the one closest to you. Check out the liquidation merchandise we have available right now.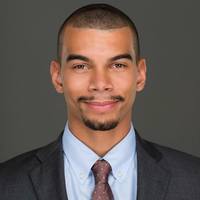 Henley currently works as a sales representative for Direct Liquidation, assisting businesses with product sourcing of liquidated merchandise from the largest retailers in the world. Whether you are looking for a pallet or a truckload Henley is here to help you grow your business.
View Henley's Bio on YouTube.