How to Resell Liquidation Goods for Profit
This article will focus on how to turn your liquidation goods into profitable merchandise as well as walk you through how to sort and organize your items, how to add value, and where to sell.
The Climate for Resale Businesses
The number of small businesses keeps growing in the United States. By the end of 2021, this number was 32.5 million, representing a 2.5% growth from the previous year and constituting 99.9% of all businesses in the country.
The success of discount stores is noteworthy: in 2019, US discount stores made $95.1 billion in gross sales.
However, the pandemic has caused an increasing number of small business closures. According to a Yelp report, around 163,735 small businesses closed in 2020, and thousands more closed in 2021. This creates potential gaps in the market and opportunities for you as a reseller.
Sourcing Liquidation Goods to Resell for Profit
If you are looking to source liquidation goods get a head start by reading our guides which explore what liquidation goods are, how to find liquidators and what it takes to start a resale business:
Sorting and Preparing Liquidation Goods for Resale
Once you have received your liquidation goods, you need to check the manifest to ensure you have received your complete order as a first step before the items are unloaded.
After verifying you have received your complete order you can begin the unloading, sorting and cataloging processes.
Unloading Liquidation Pallets
Depending on the size of your shipment and whether you are receiving at a residential or commercial address the unloading process may vary. For deliveries to residential addresses the truck making the delivery should be equipped with a lift gate to get your pallet(s) from the truck to the ground.
Once the pallet hits the ground it is your responsibility to move it using a pallet jack or by hand to your storage. If you're receiving at a commercial address with a dock the truck will be able to unload the pallet(s) into your warehouse directly.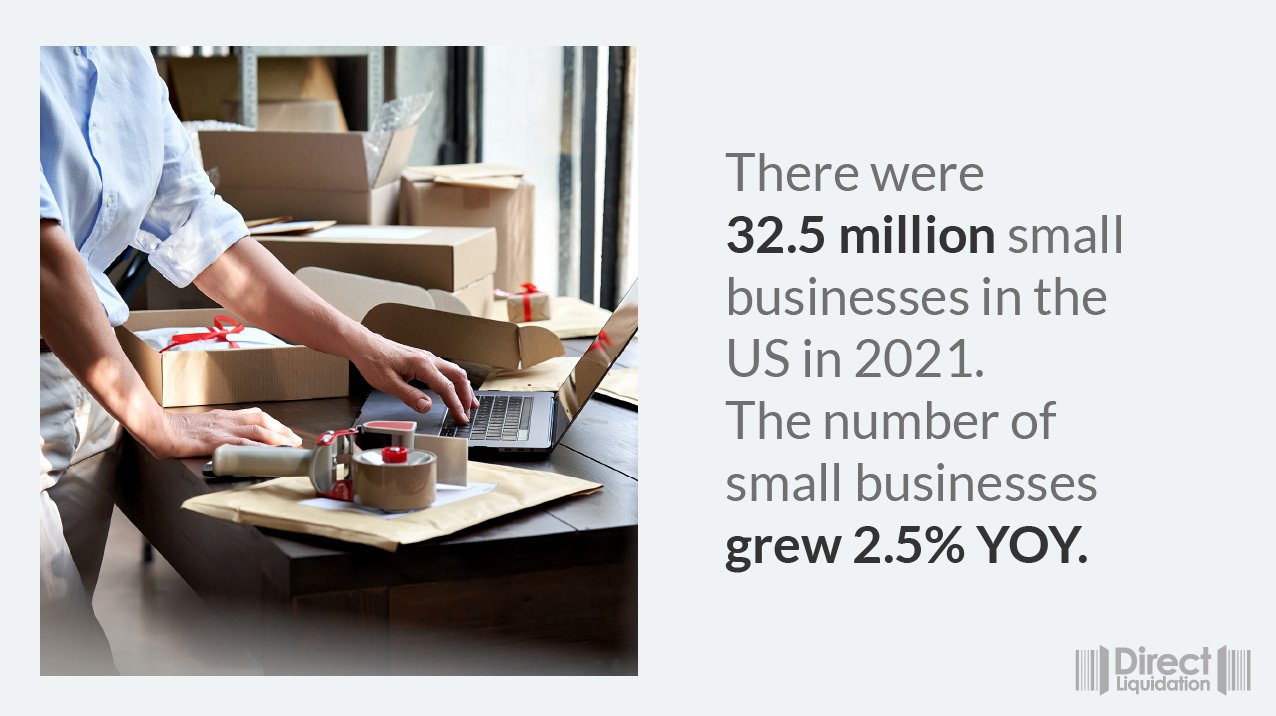 Source: Oberlo, 2021.
Checking Merchandise For Damage
As you unload the merchandise, perform a visual inspection of the goods for any damage that may have happened in transport. Make sure to document any damage as you will need this in order to make any claims with the freight company. It should be noted that if you are buying raw customer returns you can expect some items to be damaged, have damaged or missing packaging or for items to be missing. No manifest will be perfect. The industry standard is to expect no more than 5% variance in the manifest.
What you're really looking for at this point is pallets that have fallen over due to being improperly secured or pallets that have been crushed through double stacking.
Report obvious damage to the driver, and take photos, preferably while the pallets are still in the truck.
We will talk more about this later.
Taking Inventory
Organize your stock in your storage space before storing it so you can perform a more detailed inspection. Take a complete inventory and check it against the manifest (if you received manifested goods) to ensure nothing is missing.
Plan your storage by taking notes, drawing a map, and creating a spreadsheet showing where items are located. If you are serious about reselling you should invest in a UPC scanner and label printer to catalog your products especially if you are receiving large orders. See our guide on tools to streamline inventory processing.
Preparing Overstock, Shelf-pulls, and Closeouts for Resale
Liquidation goods in these categories should be unopened and retail-ready. However, you may have a small chance of damage with shelf-pulls, particularly to packaging. Although the likelihood of this damage is typically less than 5%, occasionally it can reach as high as 10%, depending on the store they have originated from.
Once you've checked for any packaging damage, start the process of repackaging items with damaged boxes, remove any retail labels, and check that all the accessories that are supposed to be there are present if the packaging wasn't intact.
Preparing Customer Returns for Resale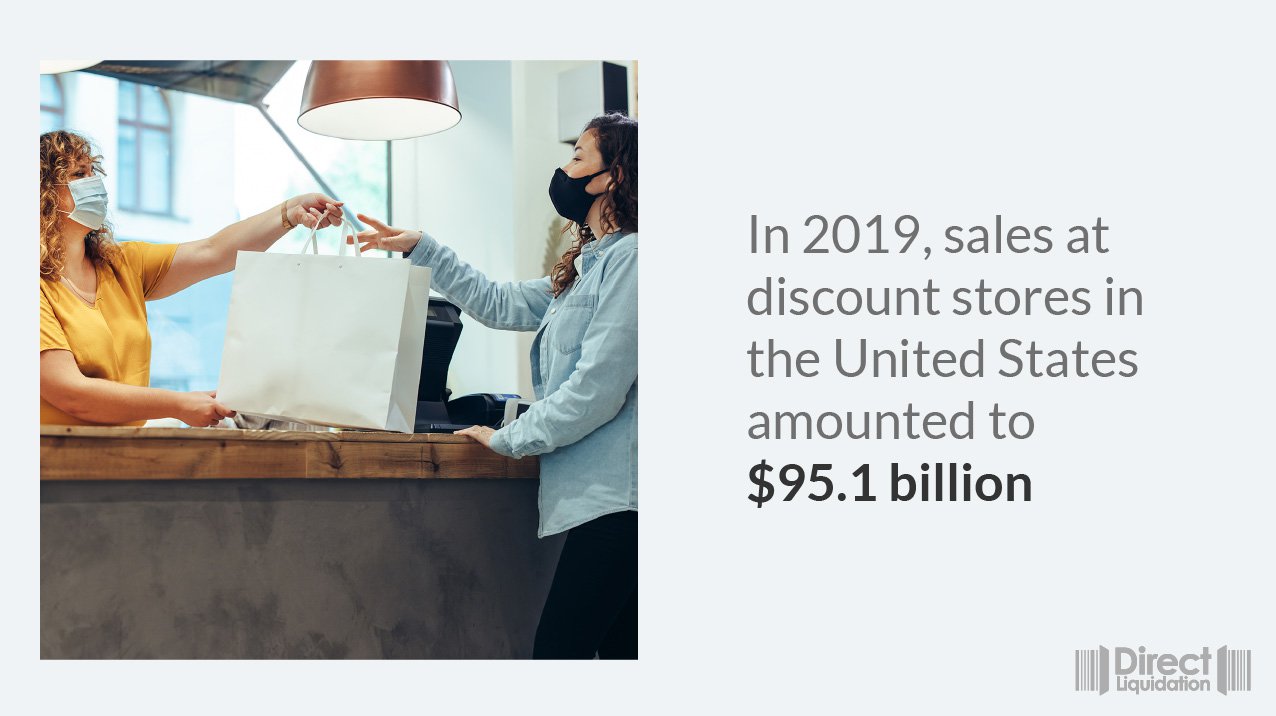 Source: Statista, 2020.
Customer returns require a more intensive process to get them ready to sell. As a first step organize your customer returns into the following categories:
1. Retail-Ready
Organize all products that are immediately ready for resale – including anything in unopened boxes, still shrink-wrapped, or non-packaged items such as clean clothing.23. Needs Repackaging
Some of your merchandise may be in fully working or perfectly useable condition but is in damaged packaging, or the original packaging is missing entirely.
It is not worth tracking down genuine original packaging for these items unless you can salvage it from other returns you have where the product itself is not in saleable condition. Instead, opt for professional plain packaging, and consider adding your logo and business contact details with stickers in order to start building your brand.
2. Needs Functionality Testing
Organize your consumer electronics, tools, appliances, powered toys, musical instruments and any other products that will need functionality testing. This will include testing that items power on and function as expected. It is in your best interest to carefully test these items because if there is a functionality issue you will suffer from returned items, upset customers and poor business reviews.
3. Needs Cleaning
Organize items you have that need cleaning, start with clothing, toys, and furniture (items that don't need functionality testing). Make sure dirt isn't the only problem; there is no point wasting your time laundering clothing that is torn, or missing buttons and straps.
For items such as tools, electronics, appliances – finish your functionality testing before considering what you will do with the items next. You will want to clean and sanitize these items but only if they are going to be put up for sale. Units that you're going to strip for parts will not need the same level of cleaning.
4. Repairable Items
After performing basic functionality tests for items that need it, organize any items that have some damage but are repairable. Some problems just as a faulty battery or fuse are easy repairs you can perform yourself. For more involved repairs you will need the necessary skills to perform them or you can consider selling the item as damaged.
5. Parts Donors
Spare parts can be expensive to buy brand new. However, if you have non-working units that you cannot repair yourself, see what you can salvage. If you have multiple units of the same item that aren't working, you may be able to build working units by frankensteining together working components you have.
If you're planning on ordering more pallets of returns of the same product types, it is worth saving these parts to repair items you will get in the future. If you're not planning on getting more similar loads, spare parts can be sold as is, since there is a lively market for spare parts for most products.
6. Scrap
You will have some itesm that are in a completely unusable state – either broken beyond repair or entirely uneconomical to repair. Items in this category are not worth your time to touch. Focus on the other product categories and find a way to recycle or dispose of items in this category.
Ways to Add Value and Make More Money from Customer Returns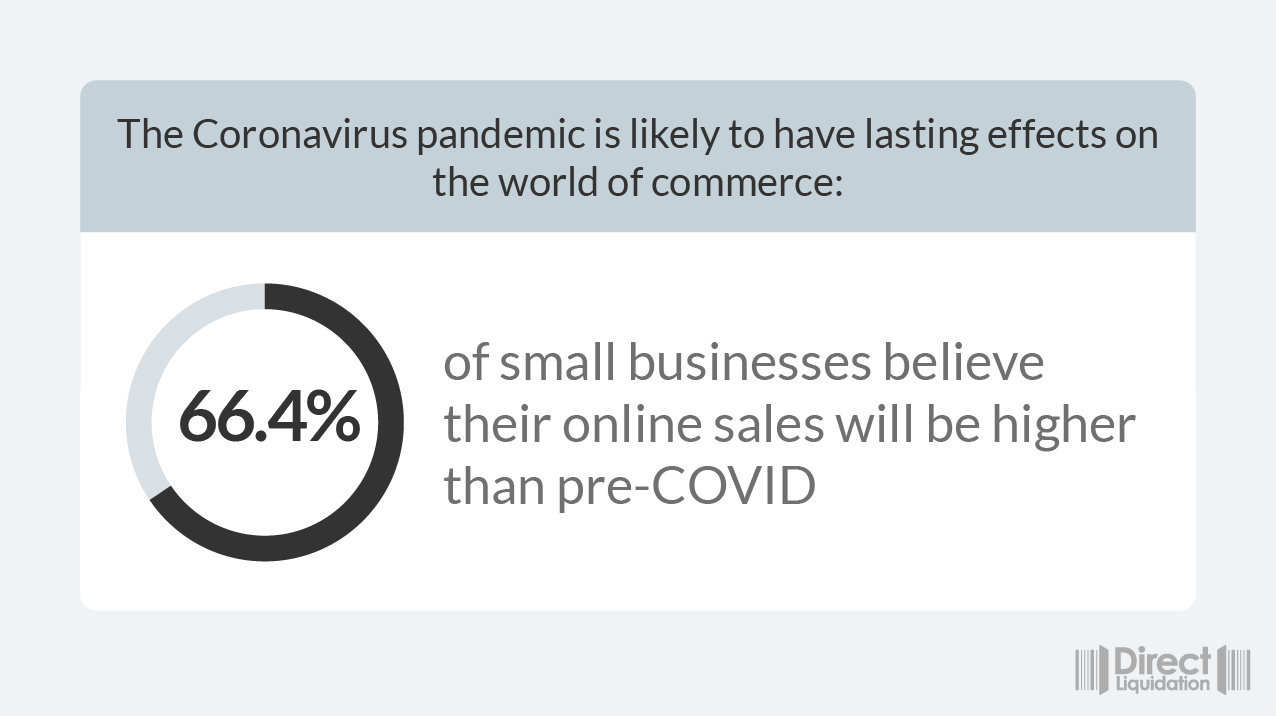 Source: Oberlo, 2021.
Accessorizing and Bundling
Many items, especially electronics, come with accessories like chargers and headphones. Replacing missing accessories with like-for-like items will increase the product's value. Consider bundling additional accessories to make your listings appear more attractive than your competition – e.g. are you selling a phone? Add in headphones, a case, a memory card, or a charging dock not usually included.
Repairing
Repairing damaged products is another way to add value. If you have the technical ability, you may be able to bring the products back to a like-new condition. Outsourcing repairs is generally costly and can make an item unprofitable.
Loss Leaders and Giveaways
You can use loss leaders and giveaways to attract customers to your stall, store, or online storefront. You can source liquidated products at very low prices and then sell them at cost or even lower (loss leaders) or even give them away (giveaways) to drive traffic to your store. This will help your business establish a reputation as a low-cost alternative to your competitors, bringing in more customers who are likely to also be interested in the other discount products you are selling for a profit.
Selling Liquidation Goods for Profit
It is preferable to sell locally for most products, especially bulky items like appliances, televisions, furniture, large power tools, and big toys. They are costly to ship, and selling directly to local customers will save you this cost. Local classified listings and flea markets are good places to start or through a retail outlet if you are more established.
Flea Markets and Swap Meets
Renting a stall or booth at a flea market or swap meet is a lot less expensive than managing your own retail space. These are good places to sell items, particularly lower-priced products that are less easy to sell online as they are too expensive to ship.
Facebook Marketplace
Facebook Marketplace is free and charges no fees for listings or sales. Facebook's Commerce Manager charges 5% on sales. This allows you to create a catalog and manage sales on Facebook and Instagram. Facebook marketplace is a great way to utilize the internet to facilitate local sales.
Garage Sales
Use garage sales to sell non-performing inventory, which will help you clear your storage space.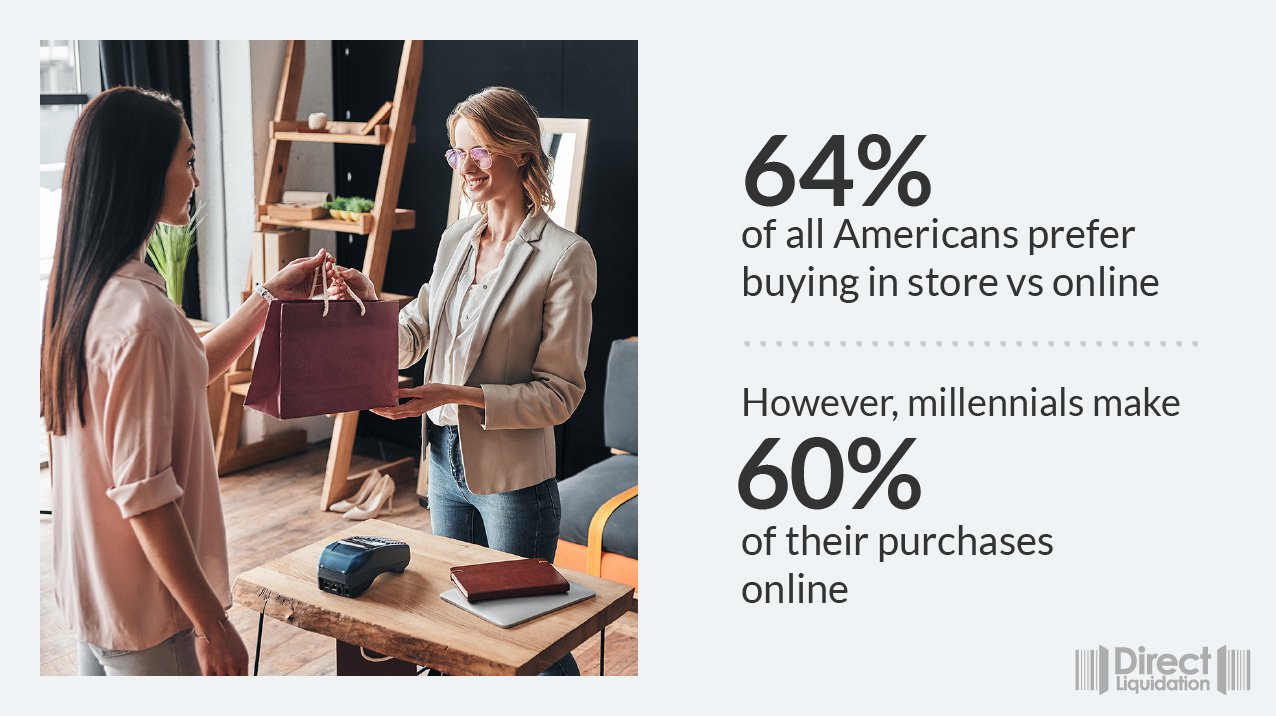 Source: Oberlo, 2021.
Craigslist
Craigslist has global reach (60 million users, 80 million ads posted and 50 billion page views per month), and can be used to sell merchandise of all sorts in your local area.
You do not need an account to post, but having one makes it easier to repost, edit and delete. Apart from a few exceptions, posting is free.
OfferUp
OfferUp attracts millions of monthly visitors. OfferUp has a mobile app for both iOS and Android, and the registration and listing of products are very simple processes.
OfferUp charges no fees for posting, although service fees apply to some transactions. Costs are displayed when the listing is created. There are two premium plans to choose from: Promote and Promote Plus, which will help promote your listings to more local customers.
Online Platforms such as eBay and Amazon
Selling through online platforms is a great way to reach a huge audience. Millions of people use websites such as Amazon and eBay each day to find products. Online sales, however, are ideally suited to compact but valuable items, such as electronics – due to the costs associated with shipping.
Research the fees charged by each marketplace, as these will add to your operational costs. Fees may vary per category and can be as high as 15% of the sale price.
Before setting up an account post questions and read answers from seller forums. These forums help you understand how the marketplace really works, and sellers may give you other tips to make your life easier.
Online sales are better suited to products that are less costly to ship but can sell for a higher price: small products with a lot of value, like smartphones.
There are many more online opportunities to sell – check out our guide: Where to Resell Online – The Top 25 Platforms.
Invest in Tools
Investing in online and offline tools will help you streamline your operations. These include UPC barcode readers and loggers, shipping label printers, and stock management software, especially if you need to work with a large amount of stock. To learn more about these and other tools, check out our guide: Top Resources For Wholesalers: The Tools You Need.
How to Resell Liquidation Goods for Profit: Top Tips
Comply with all legal and tax requirements; this includes registering your business and using a resale certificate (varies from state to state). Resale certificates exempt you from paying sales tax for merchandise bought for resale.
Reinvest your profits back into your business, to help it grow and to have reserves to protect you during difficult periods.
Buying inventory by the truckload rather than single pallets allows you to save on shipping costs and improves your chances that you won't get burned on a load.
Source product from marketplaces with warehouses close to you.
Keeping accurate records of your sales will allow you to track what products give you the highest profits, as well as market demand and trends. This will help you make sourcing decisions in the future.
Success takes time, effort, and determination. Treat your resale venture as a serious business if you want to make money.
Buying and selling liquidation goods can be a great, cost-effective way of getting into reselling. Direct Liquidation is a marketplace with liquidation inventory from top national retailers like Walmart and Lowe's. Check out the liquidation goods we have available for sale right now.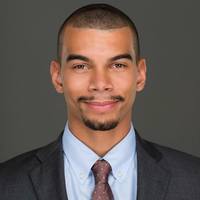 Henley currently works as a sales representative for Direct Liquidation, assisting businesses with product sourcing of liquidated merchandise from the largest retailers in the world. Whether you are looking for a pallet or a truckload Henley is here to help you grow your business.
View Henley's Bio on YouTube.