Buying Walmart Liquidation Pallets in Texas: The Definitive Guide
Buying liquidation merchandise to resell can be a great business venture for Texas residents. Our guide will show you how you can buy Walmart liquidation pallets in Texas – giving you access to merchandise from one of the largest retailers in the world, right on your doorstep.
What Are Walmart Liquidation Pallets?
Walmart is one of the largest retailers in the world, with 160 million visits to their stores and websites every week. It is estimated that 90% of all Americans shop at Walmart annually. Such a massive volume of sales also generates large amounts of surplus stock.
Walmart Customer Returns Pallets – used items that are returned by customers to Walmart stores or from online purchases.
Walmart Overstock Pallets – brand new inventory never sold to a customer consisting of items that are not selling at a fast enough velocity.
Buying this type of merchandise to resell has numerous advantages:
Minimal investment capital required – You can buy a pallet of Walmart inventory for as little as $250; reinvest your profits to help your business grow from here.
Brand-name recognition – Walmart stocks merchandise from major brands and even its own lines of in-house brands such as Great Value, Equate, Mainstays, Sam's Choice, Hyper Tough, and more than 50 others.
Start your business from home – you can use any space available in your house, such as a spare room or garage, for storage to get started.
A flexible schedule – as your own boss, you have the flexibility to decide when to work.
You can keep your day job – You can use your spare time (evenings and weekends) to grow your business to a point where it can become your primary job.
Large businesses start small. Start with a small investment, buying single pallets; reinvest your profits to grow your business as you make money. If you do this right, you can grow a profitable business with few financial risks.
Walmart: The Numbers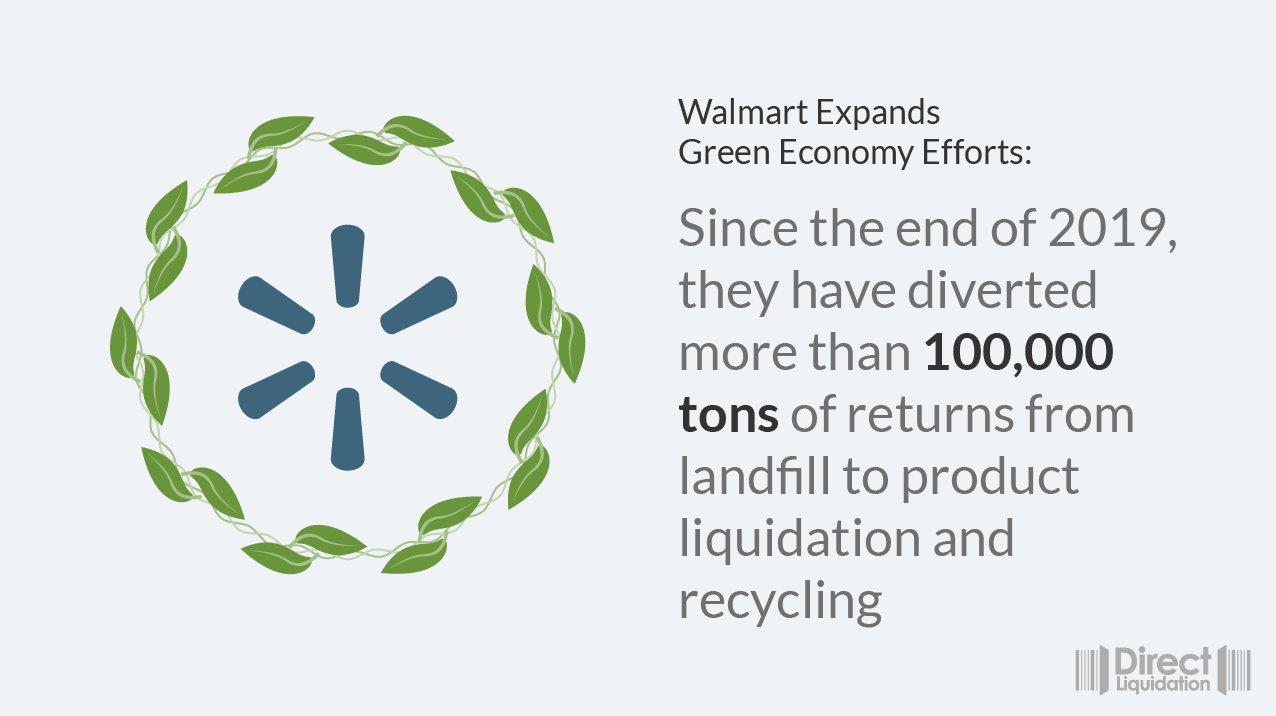 Source: Walmart, 2021.
Walmart in the United States
The average family of four spends more than $4,000 annually at Walmart.
If Walmart were a country, it would have the 28th largest economy in the world.
Walmart has over 11,300 stores operating in 27 countries, 4,743 of which are in the US.
Walmart served more than 270 million customers per week in 2020.
Altogether, Walmart sells over 160 million different products online and in stores.
Overall, 2022 net sales at Walmart in the US climbed 6.3% to $393.25 billion from $369.96 billion in 2021.
In 2021, Walmart made a staggering $1.1 million a minute.
Walmart in Texas
593 retail stores.
more than 171,000 associates.
Source: Walmart, 2021.
Why Buy Walmart Liquidation Pallets in Texas
First of all, let's talk about the favorable business environment for starting a new business in Texas:
It's not just the business environment but also the location that makes Texas an attractive place to start a Walmart liquidation resale business. Texas is a national transportation hub. Starting off in the Dallas/Fort Worth area, you can reach 93 percent of the country's population by truck within 48 hours and 37 percent within 24 hours. This means that as your business grows, you can ship merchandise around the country efficiently.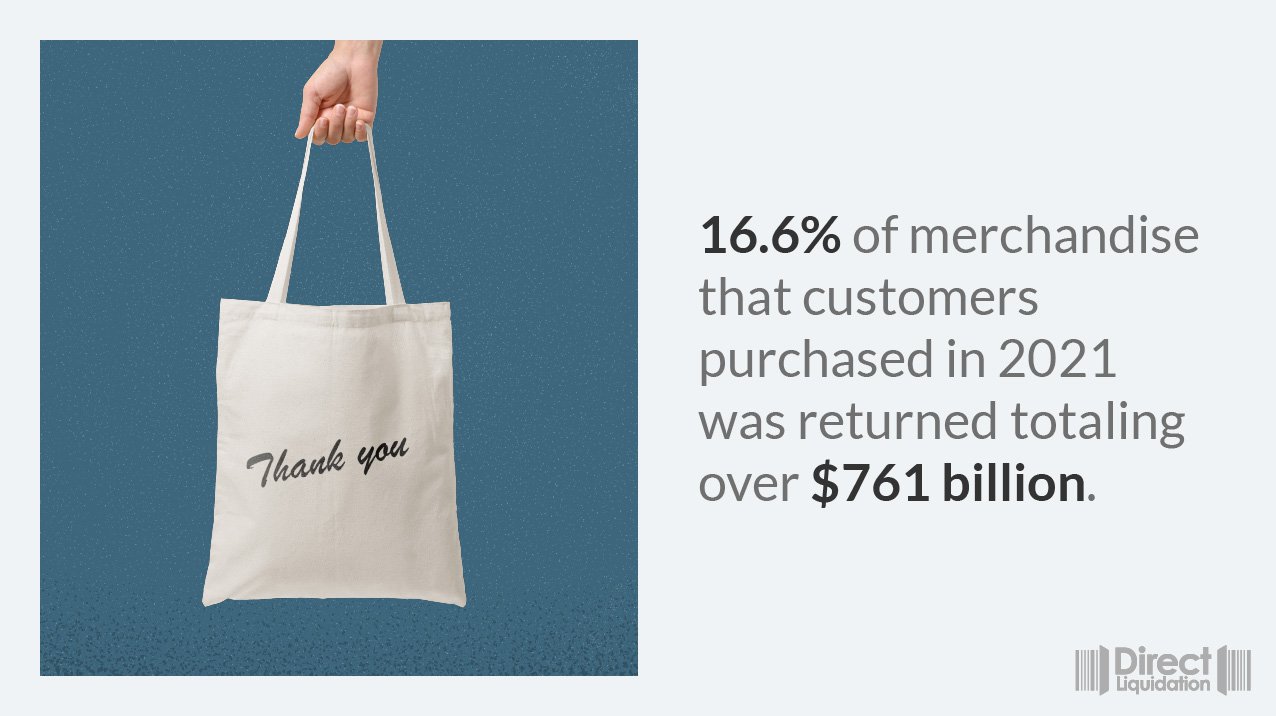 Source: CNBC, 2022.
On top of this, the economies of the largest metropolitan areas in the state (Dallas-Fort Worth, Austin, Houston, and San Antonio) continue to grow, stimulating the rest of the state's economy.
There is also a massive market for discounted merchandise – such as those you will be offering from your Walmart liquidation pallets:
Of 26,794,198 Texas residents, 4,291,384 report income levels below the poverty line. This is a huge potential market for items such as discount clothing, children's items and toys, electronics, furniture, etc.
1,627,799 students are enrolled at Texas colleges for the academic year 2021-2022. This is a large potential market for discount goods, particularly electronics and housewares.
Finally, Texas hosts major distribution centers for Walmart – facilities that handle huge amounts of surplus merchandise. Through partnership with Direct Liquidation, we can now offer you access to this Walmart liquidation merchandise in Texas through our Dallas – Fort Worth facility.
How to Buy Walmart Liquidation Pallets In Texas with Direct Liquidation
Walmart liquidates much of its surplus merchandise through Direct Liquidation's online B2B platform.
As of 2022, you're now able to source Walmart liquidation inventory from our Fort Worth, Texas facility.
Having merchandise available close to your business can be a game-changer. Cutting down shipping costs can make all the difference as to whether you can turn a profit.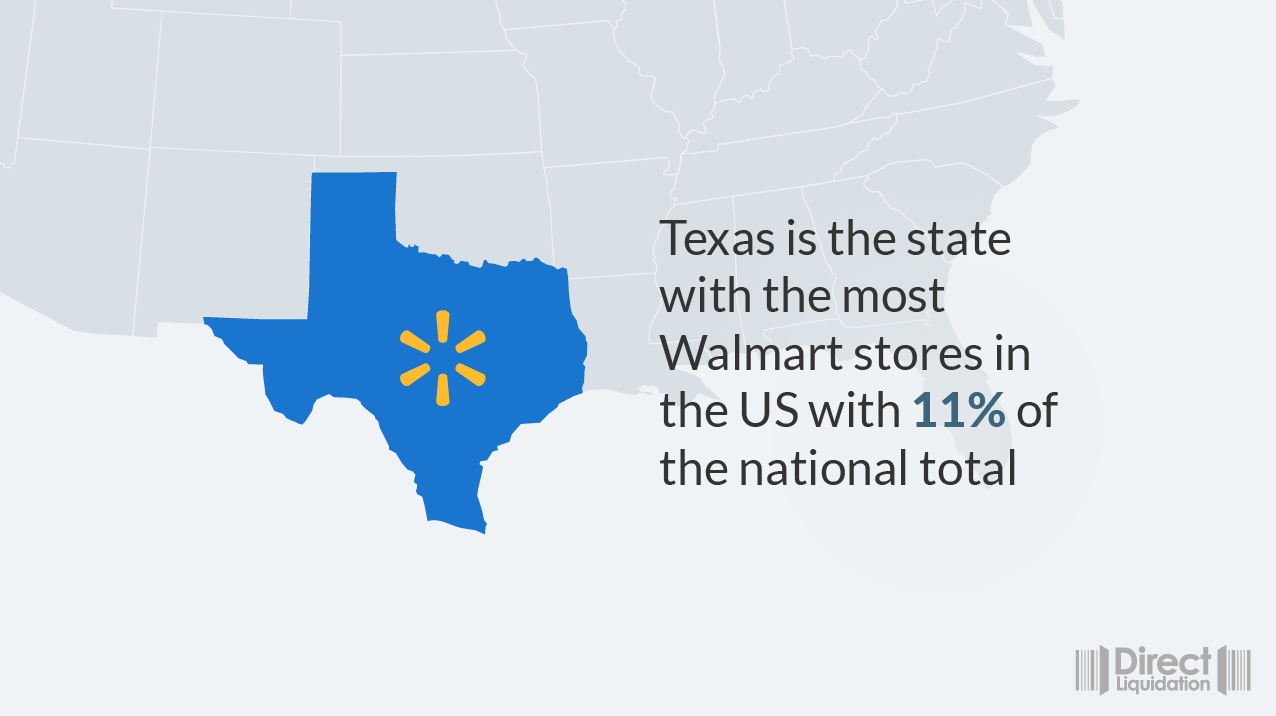 Source: Walmart, 2022.
Further Reading on Liquidation Resale in Texas:
Buying Liquidation Pallets in Texas: What You Need to Know
How to Make Money From Home in Texas with Liquidation Pallets
Starting a Business in Texas: How You Can Profit from Liquidation
Exporting Liquidation Merchandise from Texas to Mexico: What You Need to Know
Buying Liquidation Pallets in Dallas – Fort Worth: The Definitive Guide