Where to Buy an Amazon Returns Box Online
Last Updated: June 6th, 2021.
If you're thinking of starting your own online retail business, or you already run a small business and you're on the lookout for a smaller amount of stock than a pallet or a truckload, one option is to buy individual boxes of wholesale merchandise that can either be directly picked up from a wholesaler, or sent to an address of your choice at a relatively cheap price by a courier company such as DHL.
>>Free Registration – Buy Boxes of Amazon Liquidations Now<<
Of course, where you source that small amount of stock from is very important, especially if you're running a startup that needs to maximize the amount of profit that can be squeezed out of each box purchase. So, should you rely on a local wholesaler when buying merchandise wholesale, or should you consider casting your net wider? Well, it used to be the case that sourcing from a local wholesaler was the ideal solution when it came to smaller-scale stock purchases. Sadly, as wholesale prices veer ever closer to retail prices and wholesalers look unlikely to drop their premiums to counterbalance this, retailers looking to make smaller-scale purchases must look elsewhere if they are to continue to make a profit.
So, where's the best place to go if you want to buy a box of merchandise that won't break the bank and will leave your budding business room to make a profit? The answer is to source boxes of merchandise from a reputable online liquidation marketplace. In Direct Liquidation's case, that means buying boxes of customer returns sourced from one of the biggest names in retail – Amazon Liquidations.
What Is An Online Liquidation Marketplace?
Unlike a traditional wholesaler or a smaller-scale liquidator, a top-tier liquidation company such as Direct Liquidation works in partnership with some of the biggest names in US retail, buying up returned and overstocked goods, and reselling them to individuals like you.
Every year, Amazon takes back thousands of returned items from customers for all sorts of reasons. A large portion of these products are no longer sold as new – regardless of whether they are or not – and they therefore present the retailer with a problem. Amazon's warehouses are there to house new products, not stock that's no longer classed as new. So, instead of junking what can in a lot of cases be classified as 'as new' stock in the hands of a reseller, Amazon strikes a deal with a liquidator who takes all the returns in bulk, and splits them into smaller lots to sell direct to resellers looking to purchase branded and unbranded wholesale merchandise at a fraction of its MSRP value. That, in a nutshell, is an online liquidation marketplace.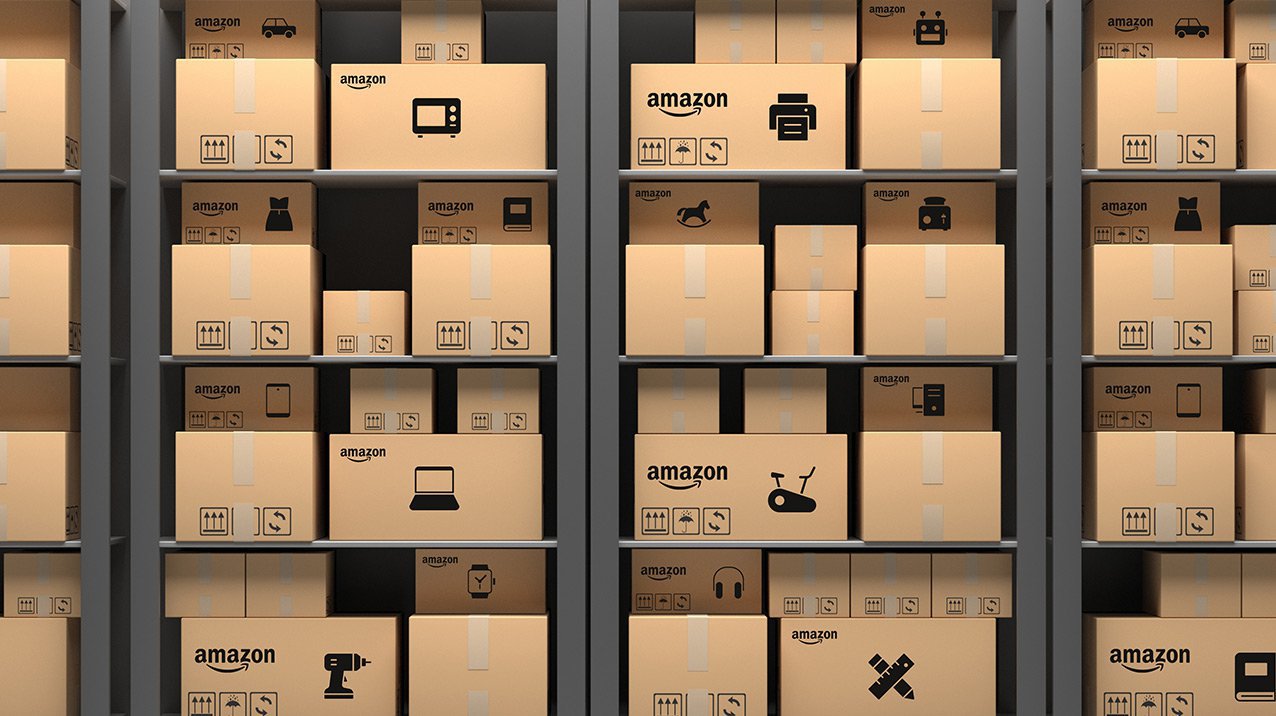 A Great Range Of Amazon Returns Boxes
For those looking to purchase individual boxes of Amazon returns, Direct Liquidation is the ideal place to find exactly what your business is looking for. You'll find a large range of Amazon returns boxes available to buy in a huge number of categories ranging from men's, women's and children's fashions, consumer electronics, toys and games and books, to home improvement supplies, office equipment and kitchen supplies.
For small businesses and startups, buying an Amazon returns box is the ideal solution for stocking your business with a small amount of stock as and when it's required. And because the returns you'll find on Direct Liquidation's online liquidation sales platform are coming from one of the largest and most trusted retailers in the world, you'll have the peace of mind of knowing you're not dealing with a company who might be lying about the contents of a box, or who may well have been through the box beforehand to cream off the good stuff before offering unsuspecting businesses boxes of unsellable junk. When you buy an Amazon returns boxes via Direct Liquidation, what you see on the site is what you'll get, and what you'll get is top-quality Amazon returns at prices you simply won't find elsewhere.
Where To Buy An Amazon Returns Box
As we've explained, the best place to buy an Amazon returns box is via Direct Liquidation's online liquidation marketplace. Most boxes of Amazon returns the company sells through Direct Liquidation's site are sold via live liquidation auctions that take place on the site on a daily basis.
Once you've located a box of Amazon returns you're interested in purchasing, you'll need to sign up for a free account, which requires a valid resellers' license. Once you've signed up for an account, you're welcome to bid on as many Amazon returns boxes as your business requires.
You can set up alerts for the Amazon returns boxes you're interested in. You will then be sent an email notification at the appropriate time, telling you that the box you wish to buy is about to go under the hammer. Then it's a simple matter of entering bids up to your predetermined limit and seeing if you're the winner of the auction. If you are, all you need to do is pay for your goods either by credit or debit card or via a bank transfer and then arrange for your shipping.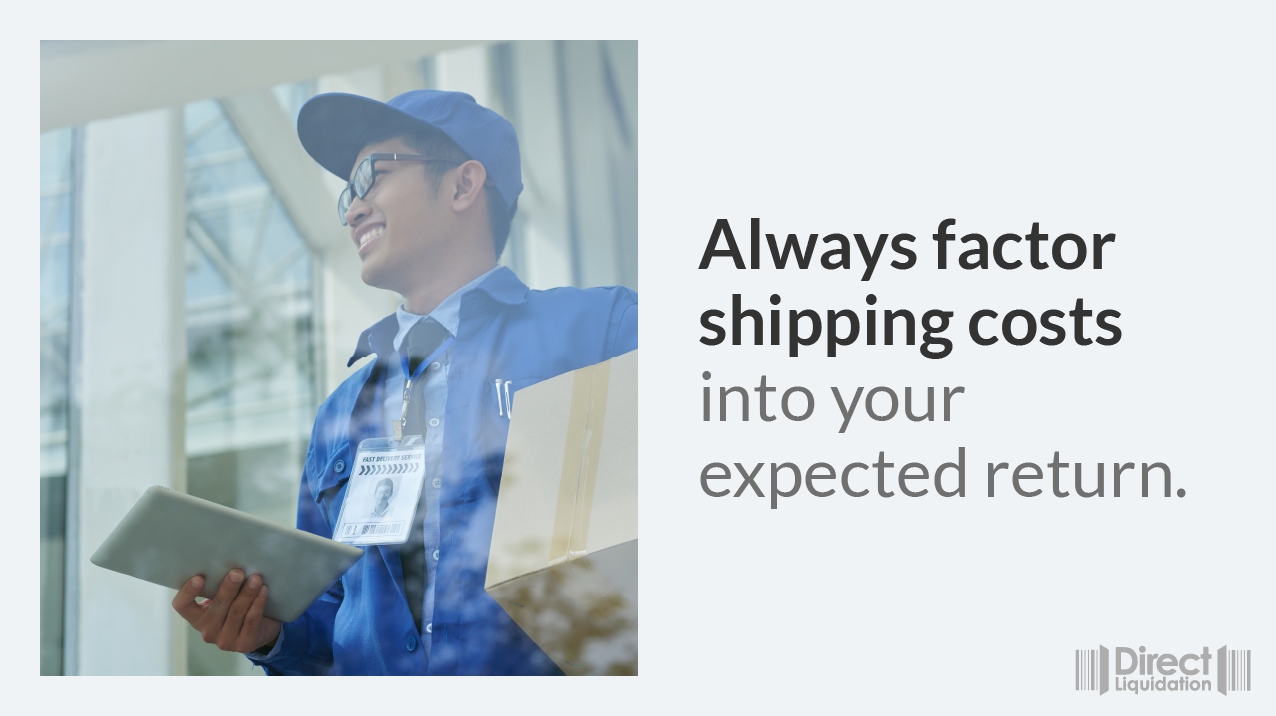 As it's a box you're buying, shipping will usually be carried out by a courier such as DHL, meaning your shipping costs will be kept quite low. Remember – always factor this additional cost into the price you expect to pay for a box of Amazon returns. It will help you calculate what you can expect to make in profits from the sale of the contents of each box you buy.
Of course, the ideal way to keep the cost as low as possible is to go and pick your Amazon returns box up yourself. If you're in Greensboro, North Carolina, Blacksburg, South Carolina, Spartanburg, South Carolina, Bentonville, Arkansas, Rogers, Arkansas, Greenfield, Indiana, Frankfort, Kentucky, Palmetto, Georgia or Brampton in Ontario, Canada, you're in luck because Direct Liquidation has a distribution center in every one of those locations. If you're not near enough to arrange a local pickup, it's Direct Liquidation has a shipping calculator on each lot page, that will help guide you on shipping prices. With long-standing arrangements with their courier partners, it will usually work out cheaper to let Direct Liquidation handle the shipping than to arrange your own courier.
Amazon Customer Returns: The Statistics
Amazon has a huge throughput with over 4000 products sold each minute in the United States alone. In total, Amazon sells around 120 million different products, with electronic devices being among the most popular items. 
However, out of all items bought online, 30 percent get returned. Some products are returned because they are faulty or get damaged during shipping. But a large percentage are, in fact, brand new and fully-functioning.  
Some buyers take advantage of Amazon's generous returns policies, test the item within its guarantee period and return it if they don't like it. 22 percent of ecommerce buyers return items because they look different from what was advertised.  Another 23 percent return items due to shipping mistakes on part of the seller.
The total value of returned merchandise keeps growing yearly. The value of customer returns stood at $351 billion in 2017, while $500 billion are expected in 2020. Not even a giant like Amazon can afford to write off numbers like these.
Selling Liquidation Merchandise Online And Offline
So, where should you be selling your liquidated items once you've purchased it from Direct Liquidation? Here are a few suggestions for selling both online and offline.
Selling Online
There are

220 million digital shoppers in the United States

and that number is growing every year. Amazon and eBay are the largest marketplaces, with

290 million unique visitors

every month.

You can open up your own stores

on both Amazon and eBay for a monthly fee

, or you can keep to being an individual seller. High volume sellers would benefit from the first option. However, unless you're an established seller with great customer ratings and an ability to regularly win the Buy Box on Amazon and achieve Top Seller status on eBay, attracting customers may be difficult.

Take advantage of the host of smaller eCommerce sites

out there, such as

BigCommerce

and

Wix

. These sites charge

a small monthly fee

and reach a select amount of customers. Most of these smaller eCommerce sites offer free trials.

Facebook Marketplace

,

Craigslist

and

OfferUp

allow you to sell directly to customers for free. As many customers are located in your local area, they can pick up directly from you,

cutting out on shipping costs.

Having your own website to sell to customers allows you to

control all aspects of the sales process

. Your website can also be integrated into social media, eCommerce sites and Amazon and eBay. You can sell through multiple channels, attracting more customers.
Selling Offline
If the numbers add up, consider opening up your own bricks and mortar store. There are still plenty of customers who prefer to see the products in person.

Consider selling through local classified ads. These are usually cheap to take out, can

bring customers straight to your door

and help spread the word in your local area.

Consider renting space at your local flea market. Some of the furniture you'll buy from Direct Liquidation will be in a lower cosmetic condition than the 'as new' items, and Flea markets are ideal places to sell products whose cosmetic condition is lower than 'as new' as they attract customers who are on tighter budgets and bargain hunters.
Buying Amazon returns boxes from Direct Liquidation can be a great way of stocking your business with small amounts of merchandise when you don't require entire pallets of stock. If you're looking for top-quality merchandise to buy wholesale from one of the world's most trusted retail giants and you don't want to go to the expense of purchasing an entire pallet or truckload, look no further than Direct Liquidation. They're looking forward to doing business with you.
Register for an account
It's free to get started. Get access to surplus inventory from top US retailers.