What is the Cheapest Way of Buying New Electronics Wholesale?
Last Updated: March 8th, 2020
When considering what market to enter as a novice reseller, the obviously attractive one is the electronics market. However, entering this market on a whim or because of some personal preference for a product or a line of products can lead to problems. This is because the electronics market is among the most competitive markets, if not the most competitive one. This means that buying electronics wholesale will not be enough for you to remain competitive in this market. In order to do so, you will have to look for another way of sourcing your merchandise.
You already know that sourcing products from a number of wholesale product suppliers allows you to respond to demand spikes easily since there are enough products available. If you are not a novice buyer and have been in the business for a while, your loyalty to wholesalers has been rewarded with more flexible payment and shipping terms and lower prices. However, this is still far from being the optimal sourcing strategy as the profit margin you achieve is barely worth your time and effort.
So, in order to stay competitive, and even push to the front of the market competition, you should look to source your electronics through closeout liquidation companies, and search for closeout or overstock merchandise.To have the best chance of securing top electronic gadgets at the lowest prices and make the biggest profit on resale, there are a few things to know, like what closeout and overstock merchandise is and how to buy closeouts and overstock electronics from closeout suppliers.
Why are Overstock and Closeout Electronics Interesting?
Since you are looking to buy new, unused electronic devices for resale, closeouts and overstock electronics are the merchandise you need. While you might buy refurbished electronics wholesale, and this would be a cheaper option, there is a huge cut you are taking in terms of the appeal of the product.
Refurbished electronics, as the name says, are refurbished products that have been sold before and returned by the customers for whatever reason. Closeouts and overstock merchandise, in this case, electronics, have never been sold or used, meaning they are brand new and manufacturers or retailers are selling them at 25 to 50 percent below wholesale for various reasons. There is little difference between the overstock and closeout electronics.
Overstock electronics are sold due to the store ordering excessive quantities of a product paying no attention to the actual demand. These products end up being stored somewhere and never even get to the shelves. In order for these products not to remain in storage too long, manufacturers and retailers sell them to liquidators at discount prices.
The same can be said for closeout electronics. There is, however, a slight difference. With electronic devices developing faster than ever and new models appearing on the market frequently, it is not so rare to see the retailer sell older models of smartphones or a tablet at discount prices. This is done to free up shelf space for the incoming new models. It is not uncommon for closeout electronics to come with price tags from the store still attached.
As noted earlier, whether closeout or overstock merchandise, these products are new, but retailers and manufacturers end up liquidating merchandise simply to sell out quickly and free up space either on the shelves or in the storage.
How to Buy Closeouts and Overstock Electronics?
You could purchase closeout and overstock electronics directly from the manufacturers and retailers. That is, if you can afford the minimum order requirement from the manufacturers or if you can beat the large closeout buyers/closeout suppliers to the merchandise. This is usually very hard for small businesses. However, closeout liquidation companies have enabled even small business owners who have been buying electronics in bulk previously to buy better quality products for cheaper.
Closeout suppliers, will offer electronics in closeout pallets or closeout lots, the same way as your regular wholesaler. However, buying pallets of overstock electronics through a liquidation closeout supplier brings a number of benefits. Closeout liquidation companies serve as a platform where businesses can buy liquidation merchandise, including closeout merchandise, source from manufacturers and retailers. Liquidators like Direct Liquidation work with retailers and manufacturers ensure that all the products are as described and of a certain quality in order to be listed for sale.
Companies such as Direct Liquidation offer truckloads, closeout pallets and closeout lots of merchandise, all shipping from their Kentucky warehouse, and the purchase process is the same as if you were to buy wholesale merchandise, only cheaper.
Is the Cheapest Closeout and Overstock Merchandise the Best?
To answer simply, no! The quality of the closeout and overstock merchandise, or electronic gadgets you buy depend on how you've done your homework previously. While we urge all our customers to look for a niche market and exploit market gaps, we, more importantly, stress the need to work with top-tier liquidators. This not only ensures you access to the best brands but also provides you with a level of security when it comes to quality and choice.
While less reputable liquidators could resort to misrepresentation of products, with reputable closeout liquidation companies you are purchasing only the merchandise you need, and you know all the information there is to know about the products. Whether you are buying closeout pallets of lots of electronics you will be provided with a manifest, a list showing you the quantity, the type and the quality of merchandise contained within a pallet or a lot. And to remind, this is all priced 25 to 50 percent below wholesale merchandise.
To sum up, you are buying the cheapest new electronics you can find on the market through closeout liquidation companies. This ensures your competitiveness in a tight market while keeping your profit margin well above the competition. This also allows you to put pressure on your competition by lowering prices. However, be careful when doing this because customers will often stay away from listings that are considered too low, regarding them either as a mistake or a scam. So, make sure your prices are below those of your competition but not by much. There are many more tricks on how to run a successful online business, but buying quality products cheap and pricing them adequately for resale are the top tips.
Direct Liquidation is a goTRG company.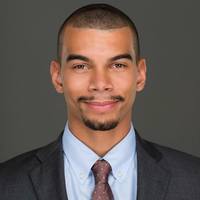 Henley currently works as a sales representative for Direct Liquidation, assisting businesses with product sourcing of liquidated merchandise from the largest retailers in the world. Whether you are looking for a pallet or a truckload Henley is here to help you grow your business.
View Henley's Bio on YouTube.