How Can I Buy Wholesale Clothing For Less?
Whether you already have a clothing store or you are about to start a business selling clothes, stocking up at a low cost is a priority. As with any other kind of merchandise, resellers aim to buy merchandise for less in order to have more room for profit on resale. Clothing is no different. With so many stores out there selling clothing, staying competitive in the current environment is a tough task. This is why you need to find a source that will provide you with clothing stock that fits your budget.
The traditional wholesale suppliers are pretty much the route everyone takes when it comes to brand new merchandise. Buying directly from the manufacturer would be the best option; however, there is a high minimum order limit that you can't afford. So where do you go next? You could buy pallets of closeout merchandise from retailers but this is snapped up quickly by liquidation companies.
>>Free Registration – Shop Pallets of Liquidated Stock Now<<
Could you buy from liquidation companies? Of course, you can! And this is probably the best option for you, as sourcing from liquidation companies can help your business and save you some cash. Here are a few tips and pointers to score the best deals through liquidation companies.
Affordable Clothing Supply Channels
Although much of the merchandise that is liquidated is used merchandise, this is not always the case. This is especially true in the case of clothing merchandise and accessories. Demand for this kind of merchandise is heavily dependent on seasons and trends. For this reason, you may get merchandise that has been pulled off the shelves or never even got to the shelves. This kind of merchandise is often in brand new condition.
Retailers prefer to liquidate this type of merchandise rather than have it sit in their storage rooms for a year taking up space. Come next summer, certain items may not be as desirable as they were the season before. That's why retailers tend to liquidate merchandise at significantly reduced prices in order to get any return on their initial investment. Also, they free up space for the merchandise coming in for the fall and winter seasons.
Then there are customer returned items. When buying clothes online, even though you know your measurements and size, some items may look good online but not fit you properly once you put them on. Some items may be returned because they were the wrong color from what the buyer ordered. In fact, there are plenty of reasons for people to return merchandise. Wrong colour, wrong size, damage during shipping or even a generous and favorable customer return policy.
In any case, retailers prefer to work with liquidation companies because they are able to handle large amounts of merchandise at once. So instead of selling the items to the secondary market by the pallet, they sell it to the liquidators who break up the merchandise into smaller lots and then sell it to its customers, passing on significant savings in the process. Prices are often well below wholesale, so liquidation companies like Direct Liquidation are the right place to look for more affordable wholesale clothing.
How to Buy Clothing Wholesale From Direct Liquidation?
The purchase process is no different from buying in any other online marketplace. After registering for a free account, you are free to browse our clothing offerings. You can buy merchandise from renowned retailers such as Target, Walmart or Amazon. 
Once you have found the items you are interested in, you have the option of bidding for a lot or a pallet and go through the auction process to get potentially the lowest price possible. However, if a listing has a buy now option, you may do that as well if the price fits your budget calculations.
There are a few things you have to know when buying clothing wholesale through Direct Liquidation. There is a grading system you have to familiarize yourself with. Merchandise conditions range from brand new to untested customer returns. You can find out everything about the listing in its description. You can also find the manifest that shows you what is inside each pallet, the type and the quantity of merchandise.
Brand new items certainly have a higher resale appeal and will probably fetch more. However, these pallets will come at a higher price point as well. Untested customer returns are often sold 'as is' and can often contain used and scrap items. You may also get some brand new items; however, the risk level is higher with these types of pallets. The decision on which pallet you go for is completely up to you.
How Can Liquidated Clothing Help Me?
The obvious advantage is the price. This is something that you have to have in mind if you plan on stocking up your store with brand new items. It will help you secure a higher profit margin if you do your calculations right and stay within the planned budget.
But price is not the only advantage. These items can be used in many different ways. You can sell them at break-even prices, which would still be quite low, in order to attract more customers into your store. It can be a large clearance sale where you actually are not discounting any of the regular items.
You could use liquidated merchandise as a loss leader merchandise. This sort of strategy means selling certain goods at a small loss, all in order to create a buzz about the store and bring more people in, which exposes your regular, more profitable items to more potential buyers.
But if you are not really keen on selling at a loss in any case, you may add the items acquired through liquidation companies to your more profitable items. Sell one of your brand new items with an added liquidated item. You have a number of options to play with, mixing and matching items as well as adjusting the prices to create more interest. 
Further Cost Reduction Options
When buying liquidated merchandise from Direct Liquidation you have plenty of options to save cash on purchase. Direct Liquidation has a large network of distribution centers in the United States and Canada. You may use this to your advantage in order to keep the delivery costs down. You have the option of choosing the nearest distribution center and browsing the listings available there.
If you live close to the distribution center, you may eliminate the need for a courier and pick up the merchandise yourself. The current COVID-19 situation requires some additional health precautions to be taken, so always inquire about picking the merchandise up yourself due to potential restrictions as well as accessibility. Make sure you can transport the merchandise with the vehicle you show up in.
However, even if you are not able to pick the merchandise up yourself, you have the option of using our connections and choosing one of the delivery options we offer. Due to our business relations with renowned curriers, we can offer attractive rates if you decide to arrange the shipping through us.
While an experienced business owner may be aware of this, it is worth mentioning for the newly started businesses that there is a legal option that keeps additional cash in your pocket. Namely, if you are purchasing merchandise with the sole purpose of reselling it, you may be exempt from paying sales tax. Inquire about this option with your local tax authorities. In most cases, you are able to apply for a sales tax exemption certificate that allows you to buy merchandise without paying sales tax.
Additional Considerations
When buying liquidated merchandise that features company brands, you are required to deface or de-label such merchandise. This means you have to remove all labels, tags or marking. Retailers or sometimes even the liquidation companies will notify the buyer if the merchandise needs de-labeling.
This is done due to the risk of end buyers acquiring the merchandise and heading to the retailer to seek some sort of refund. It is also done to clearly distinguish the merchandise sold by the retailer to the one sold by a reseller or a liquidator on the secondary market. Bear in mind that de-labeling a product does not have any impact on its quality or functionality. 
This is also one of the reasons you want to go over each and every item you buy from liquidation companies. You have to check for items that may be damaged, or need de-labeling. Also, you may receive products without the original packaging. It would be a good idea to invest in your own packaging with your company's logo. This also adds to the value of your liquidated merchandise, whether you are selling it on its own or as a bundle with one of your regular items.
Also when it comes to de-labeled items, you may have to stick to your physical store or your own online store. Some online marketplaces such as Amazon have strict policies when it comes to selling liquidated merchandise, or 'as new' items. If you do plan on selling merchandise online, make sure you find a platform that does not impose any restrictions when it comes to selling liquidated merchandise.
Selling Online
In case you do decide to sell items online, here are a few quick pointers when it comes to listing these items.
As we mentioned previously, make sure you review each and every item, de-label the ones that need de-labeling. Take as many photos as you can and make sure you highlight specific details and features of the items, the selling points. If there are any potential flaws don't hide them; otherwise, you may have to deal with customer returns down the line.
In addition to your photos, add a detailed description. Don't just list the specifics of the clothing items but also add some more information, again highlighting features and pointing to the potential flaws. And be cautious with the pricing. Scout your competition, check the prices in the market and set your prices just below those of your competitors.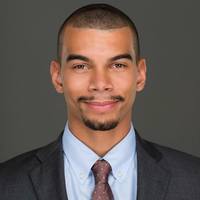 Henley currently works as a sales representative for Direct Liquidation, assisting businesses with product sourcing of liquidated merchandise from the largest retailers in the world. Whether you are looking for a pallet or a truckload Henley is here to help you grow your business.
View Henley's Bio on YouTube.